My aim is to make jewellery that is a pleasure to handle, beautiful to display, but designed to be worn and enhance the wearer;  the wearer completes its creation; it comes alive as the body moves.
I create unique jewellery: I make each piece by hand from my own designs. No two pieces are identical. My inspiration comes from the shapes and patterns in the natural world, and from the craftsmen of the recent past as well as those from ancient civilisations. The tools and techniques they used are those I use today. I work in silver and also 18 carat gold, and I use precious and semi-precious stones, fossils, pearls and other organic materials.
All my jewellery where appropriate has the full traditional UK hallmark from the London Assay Office.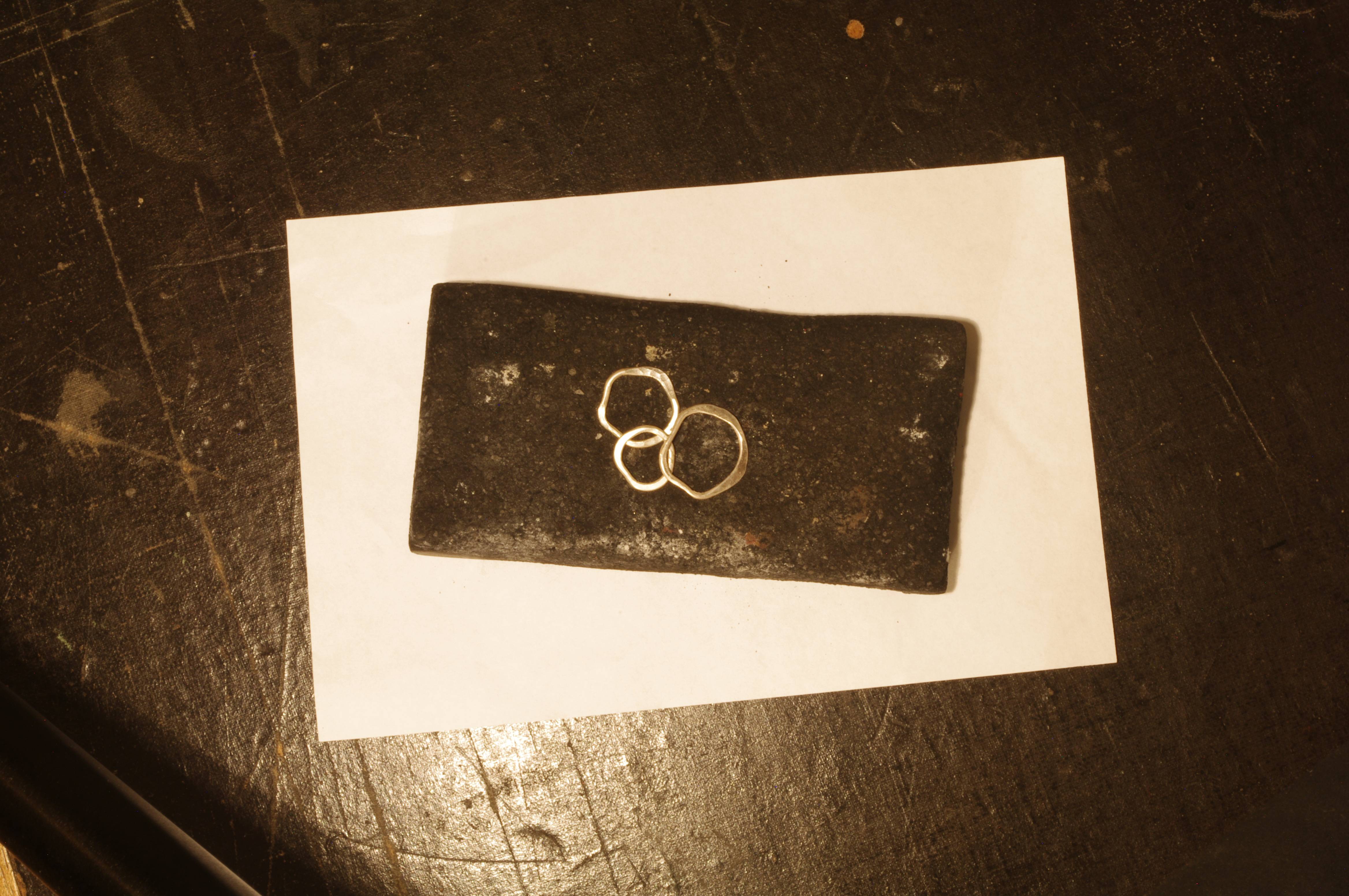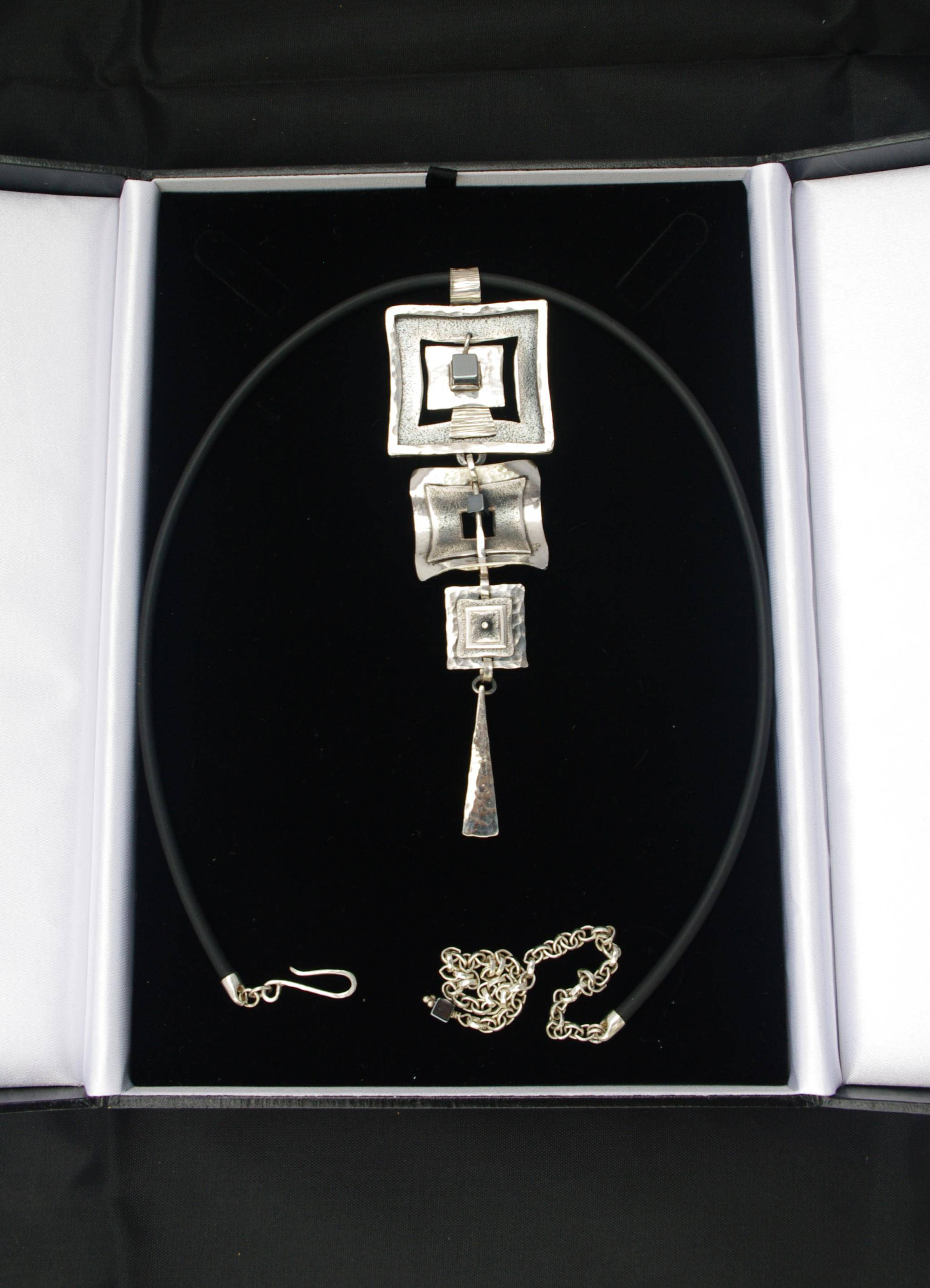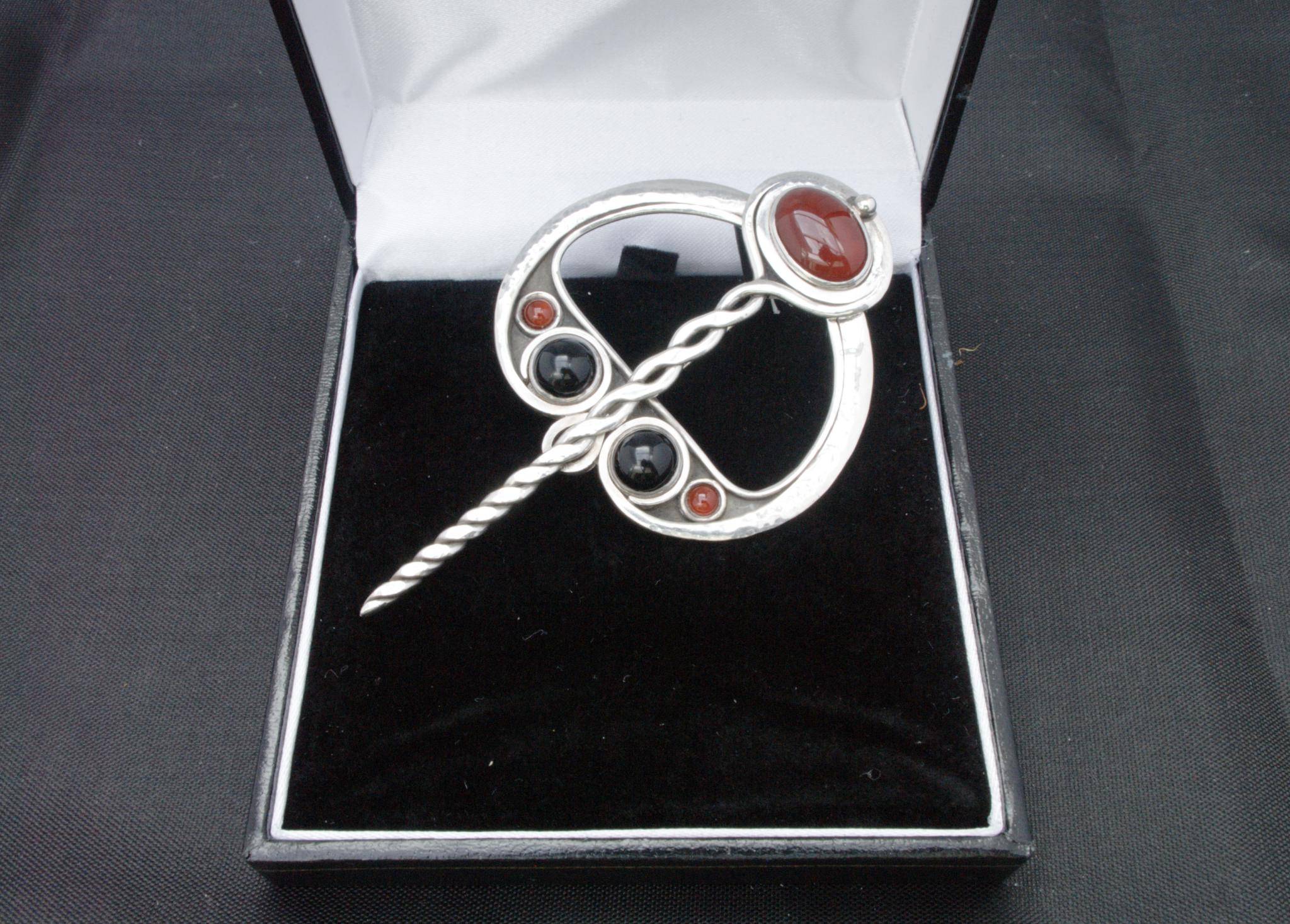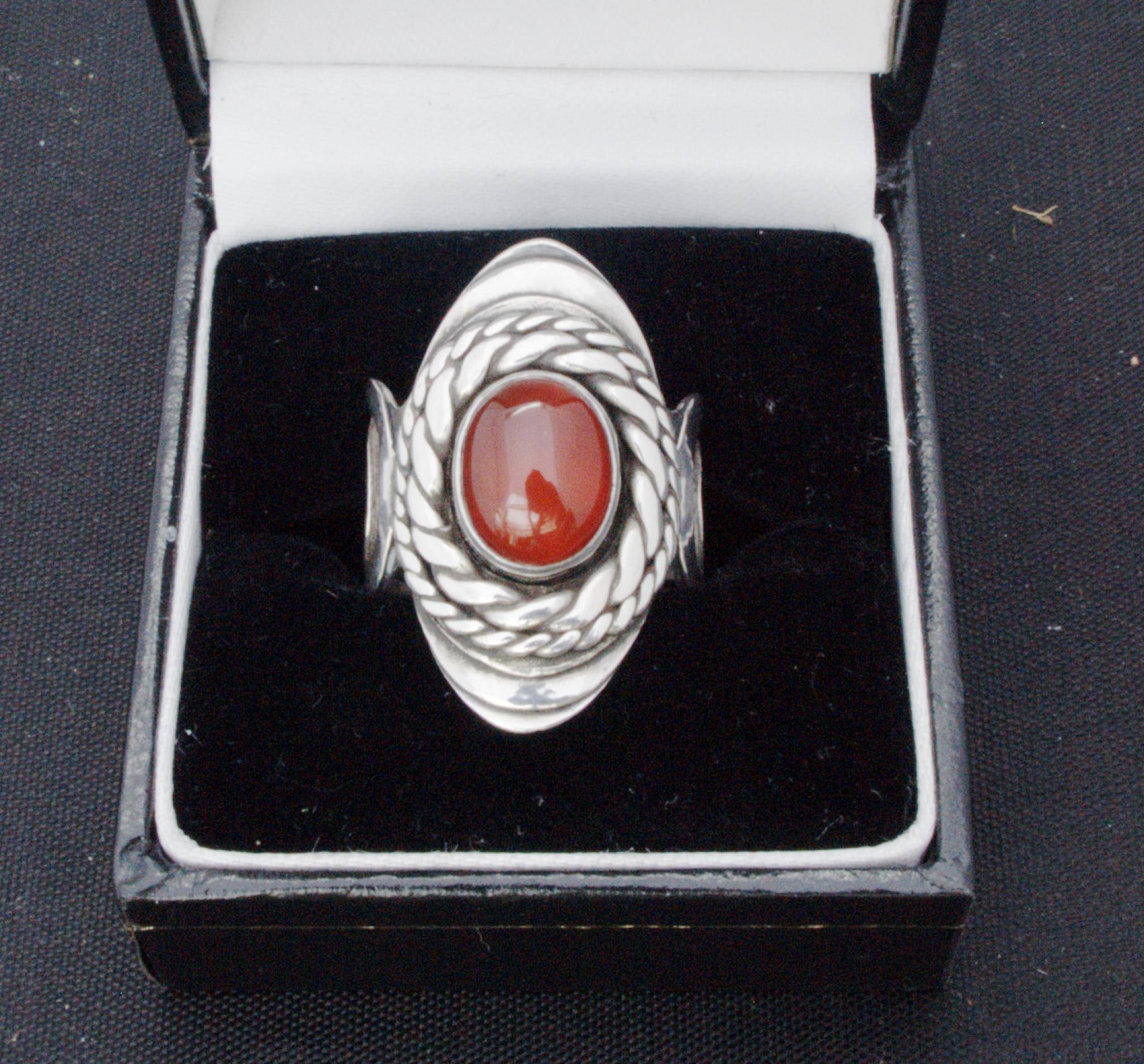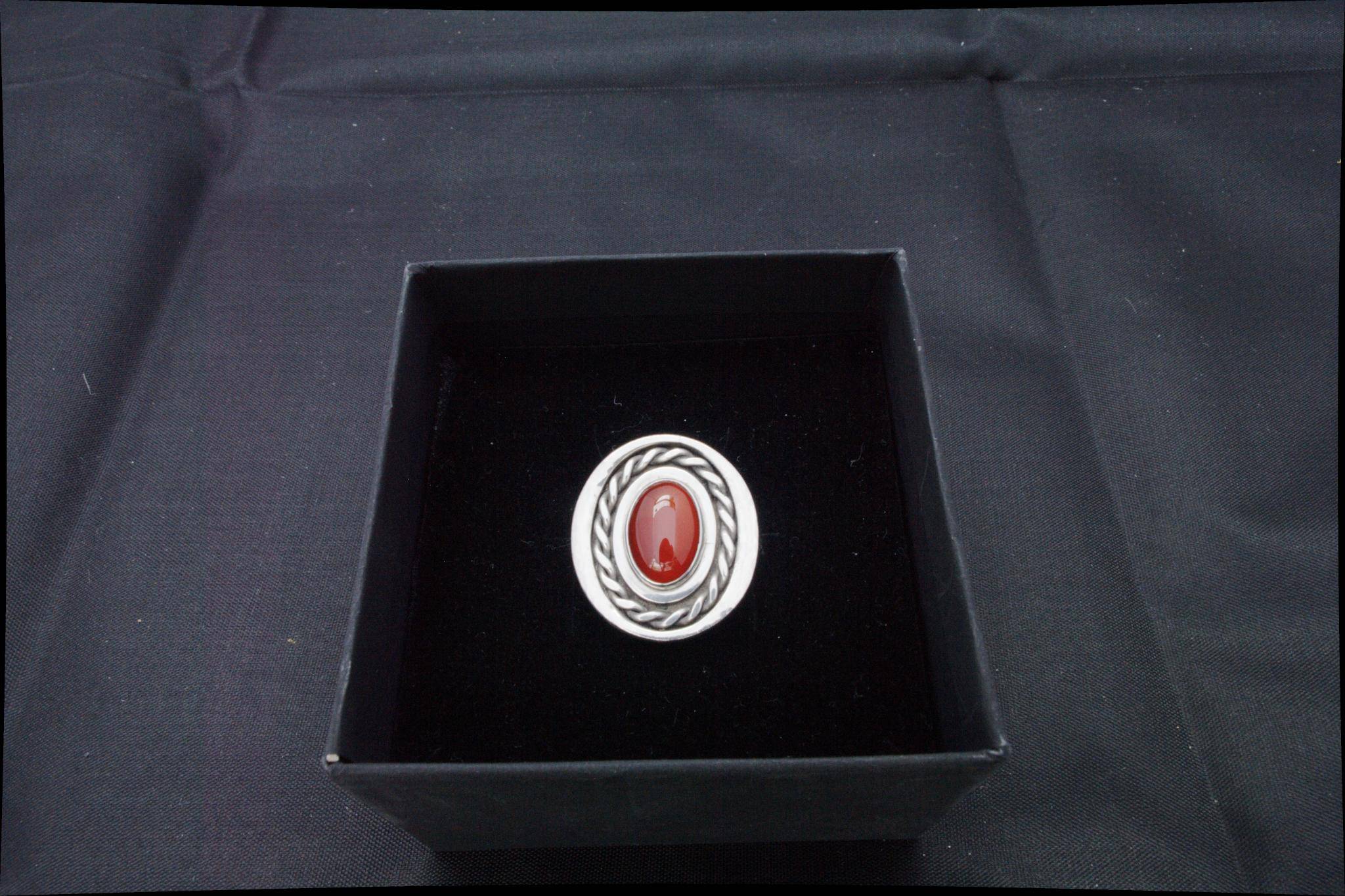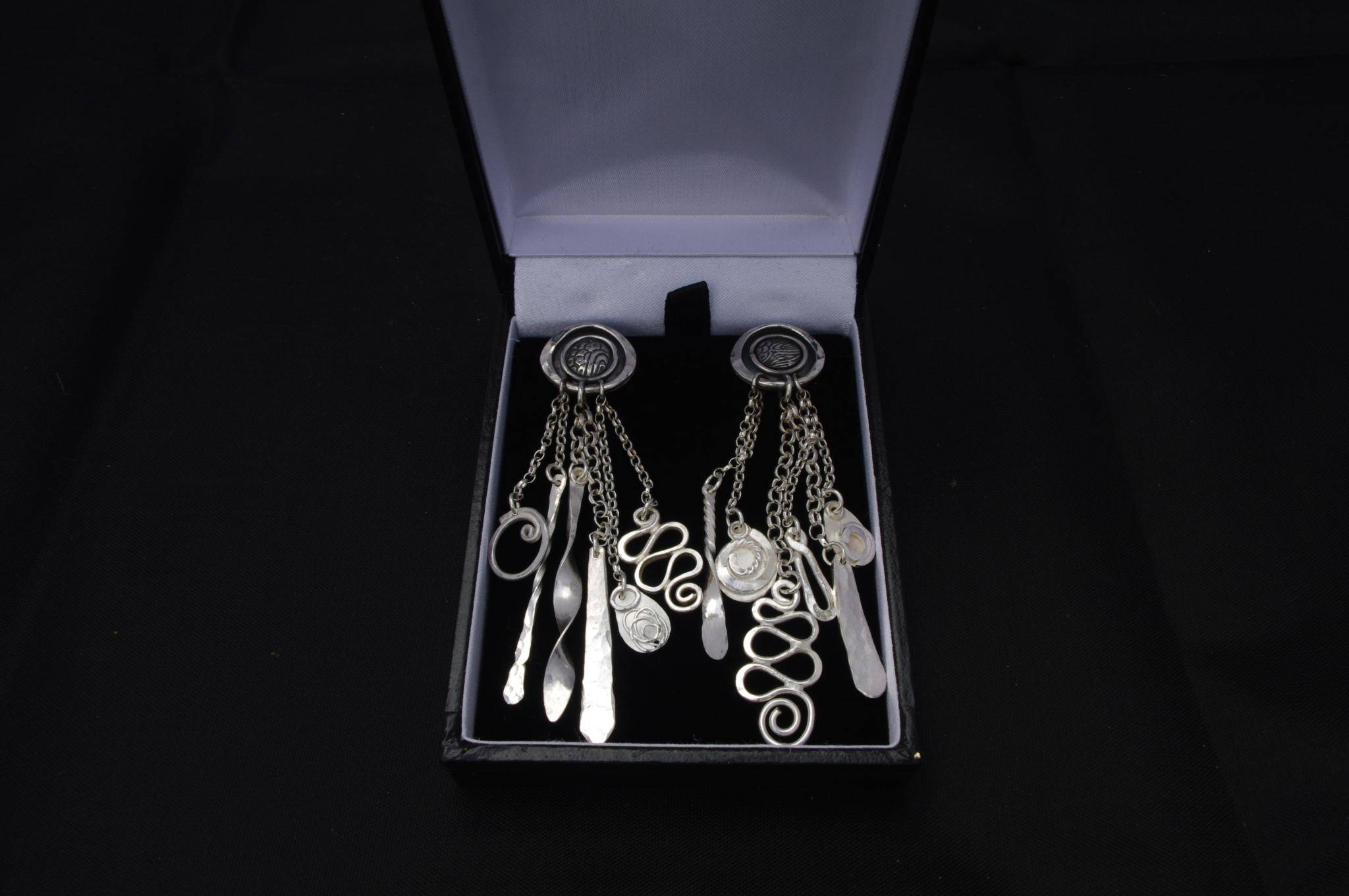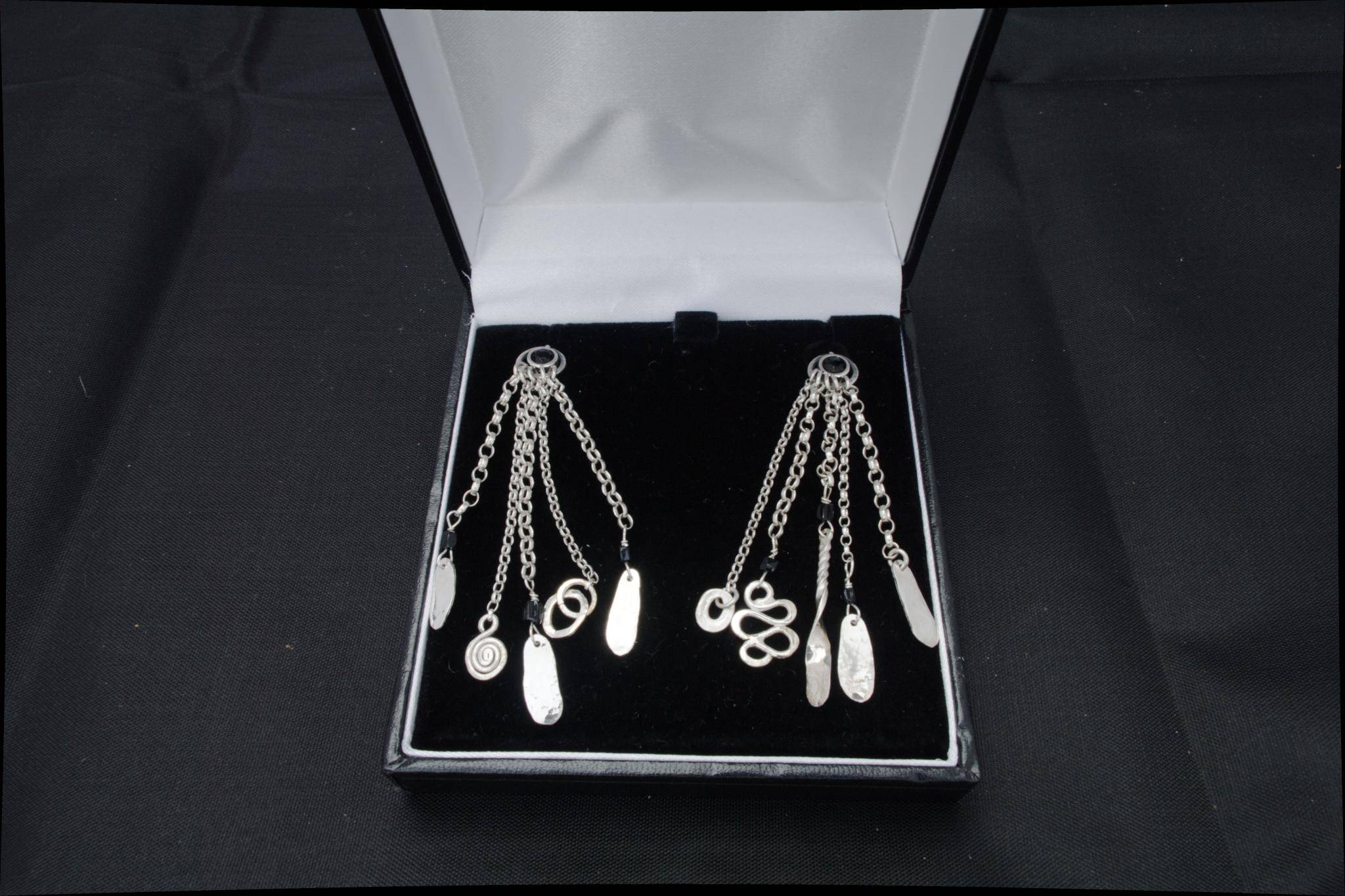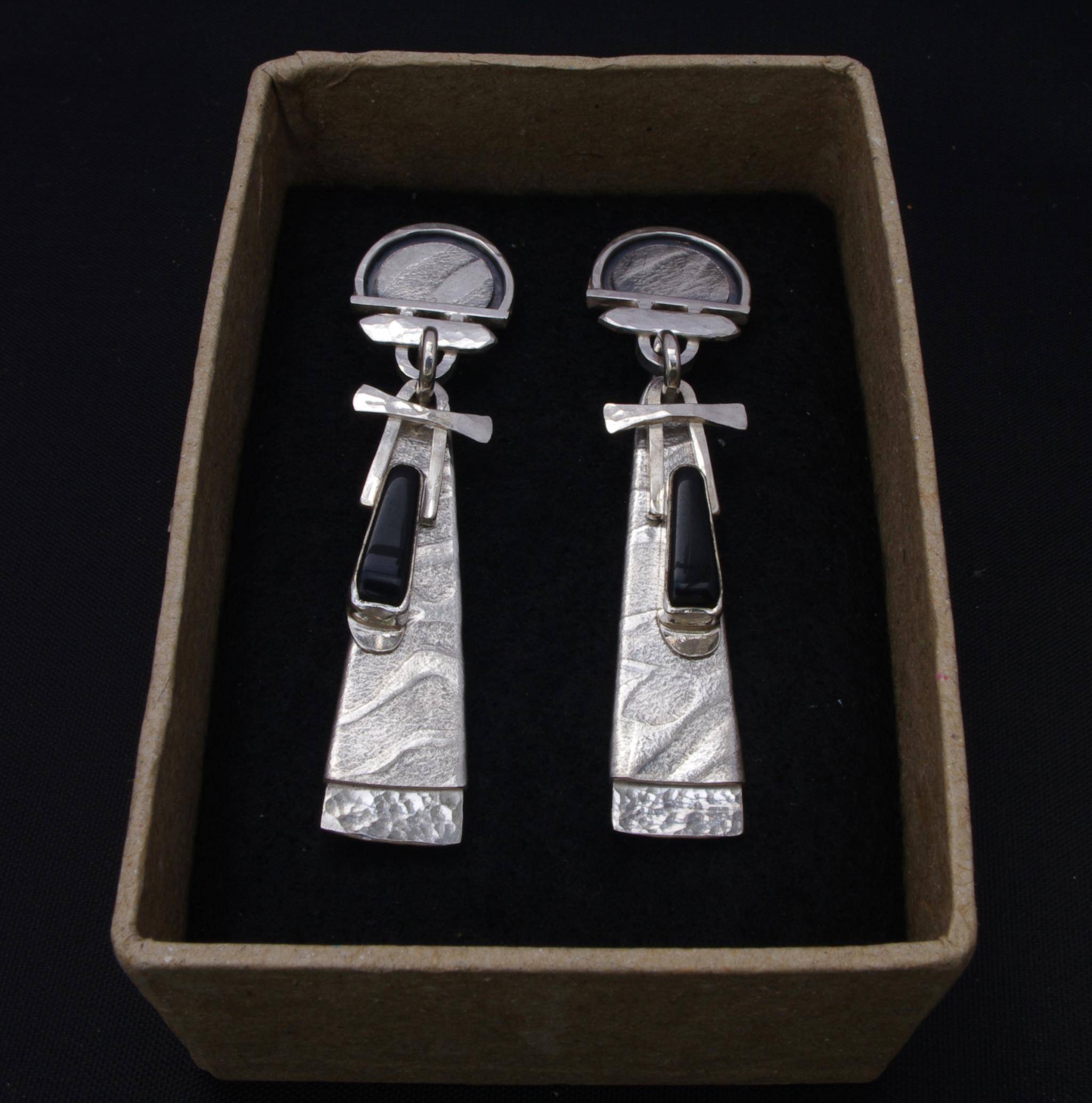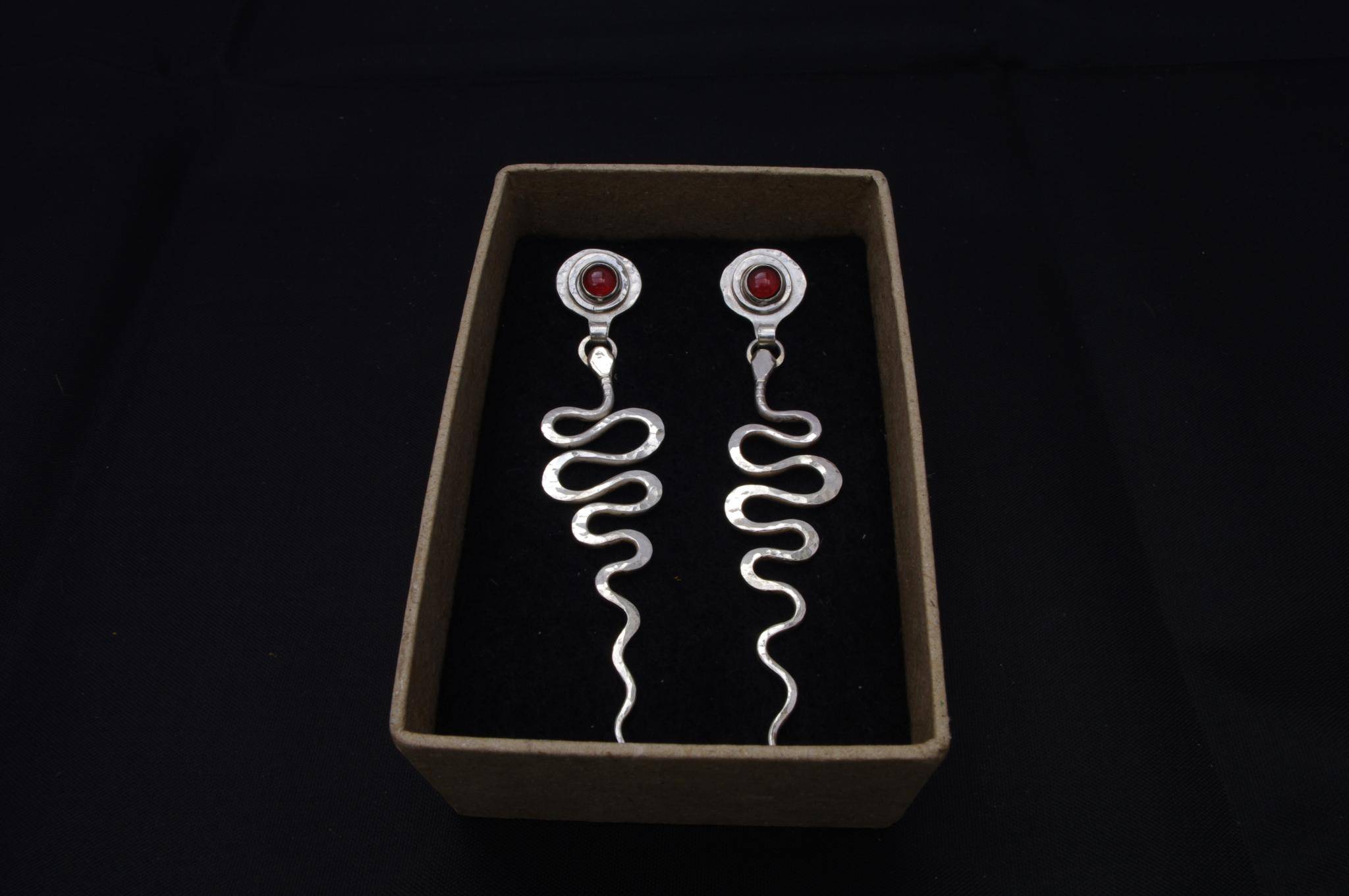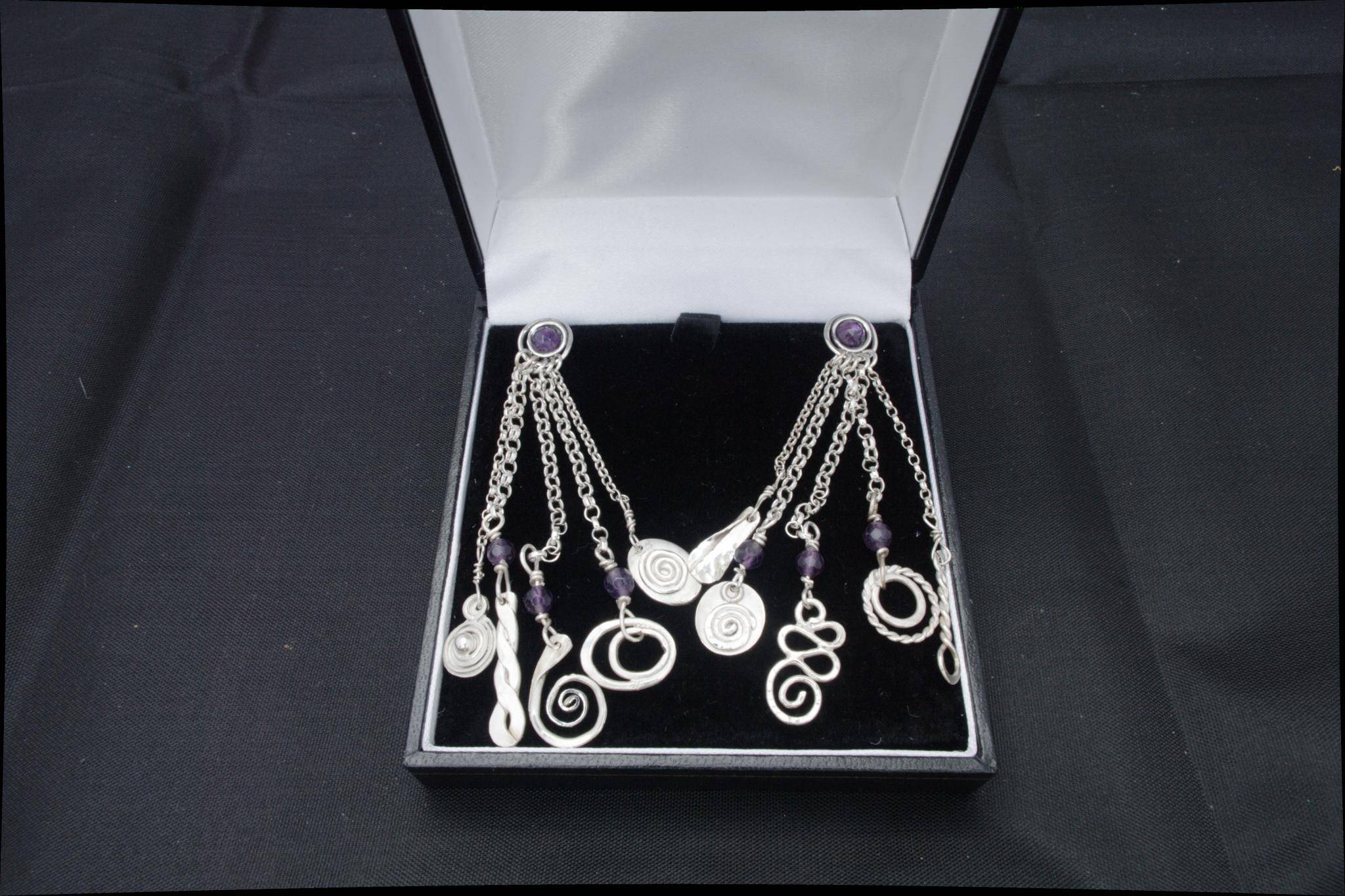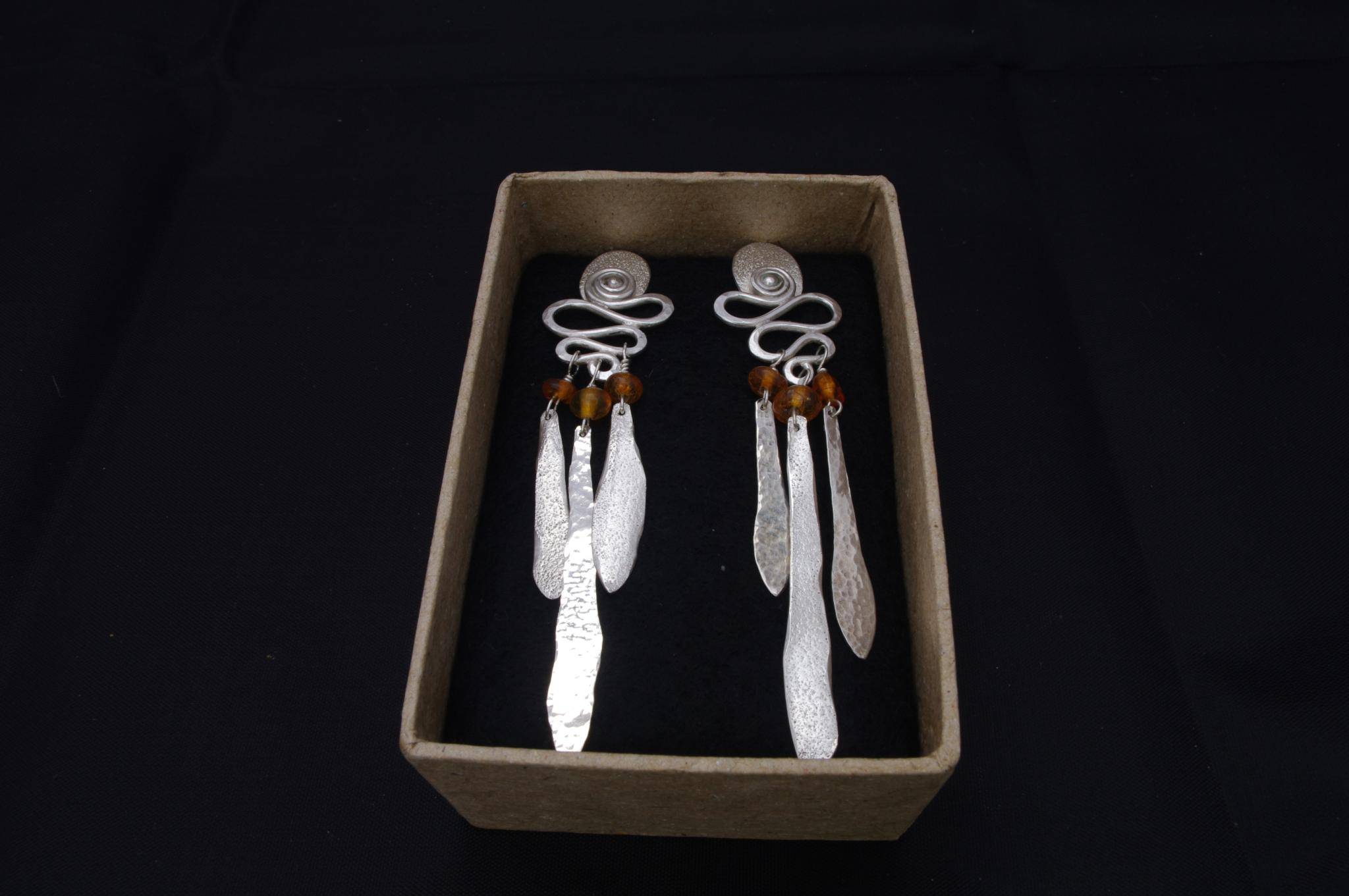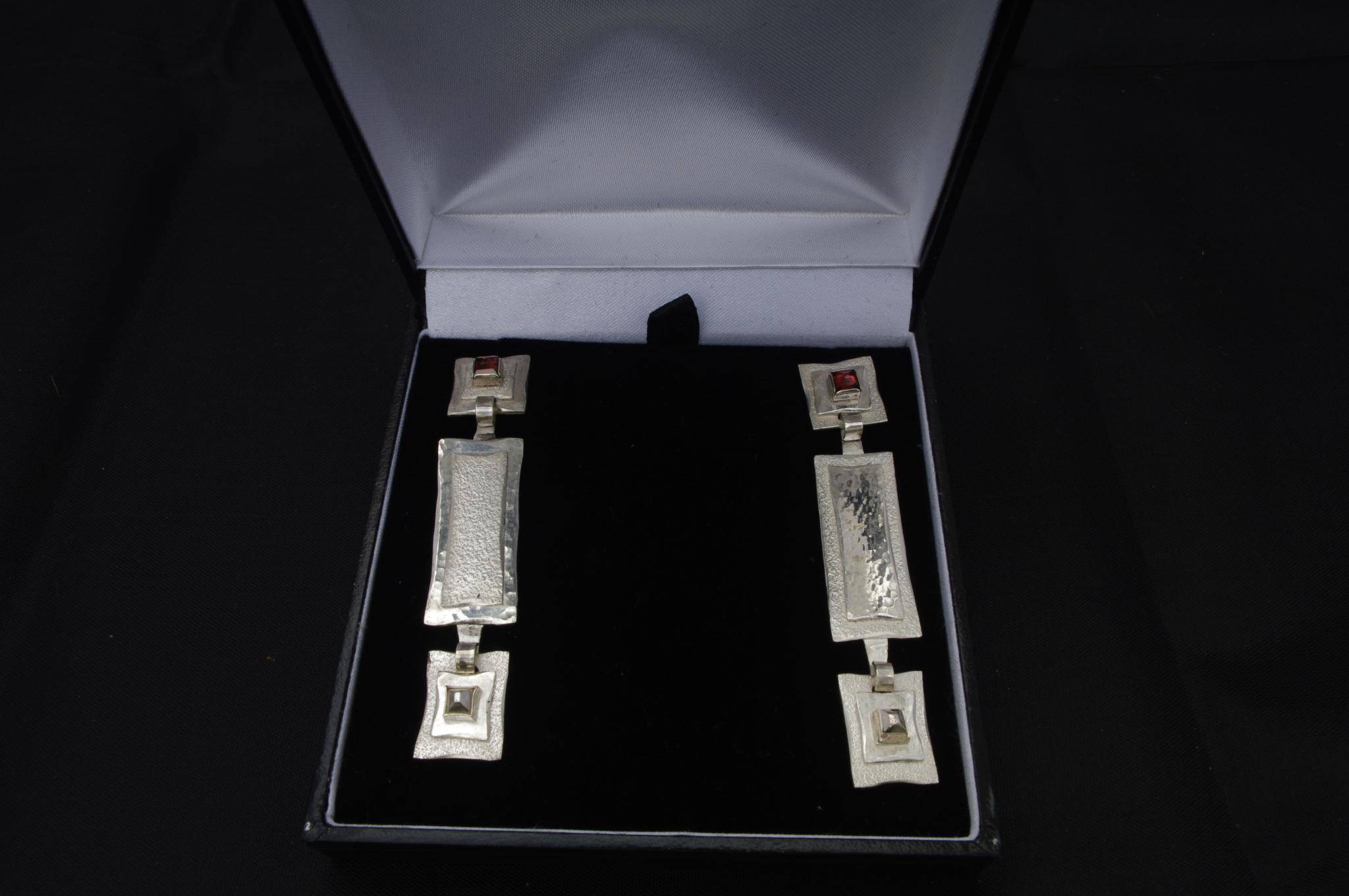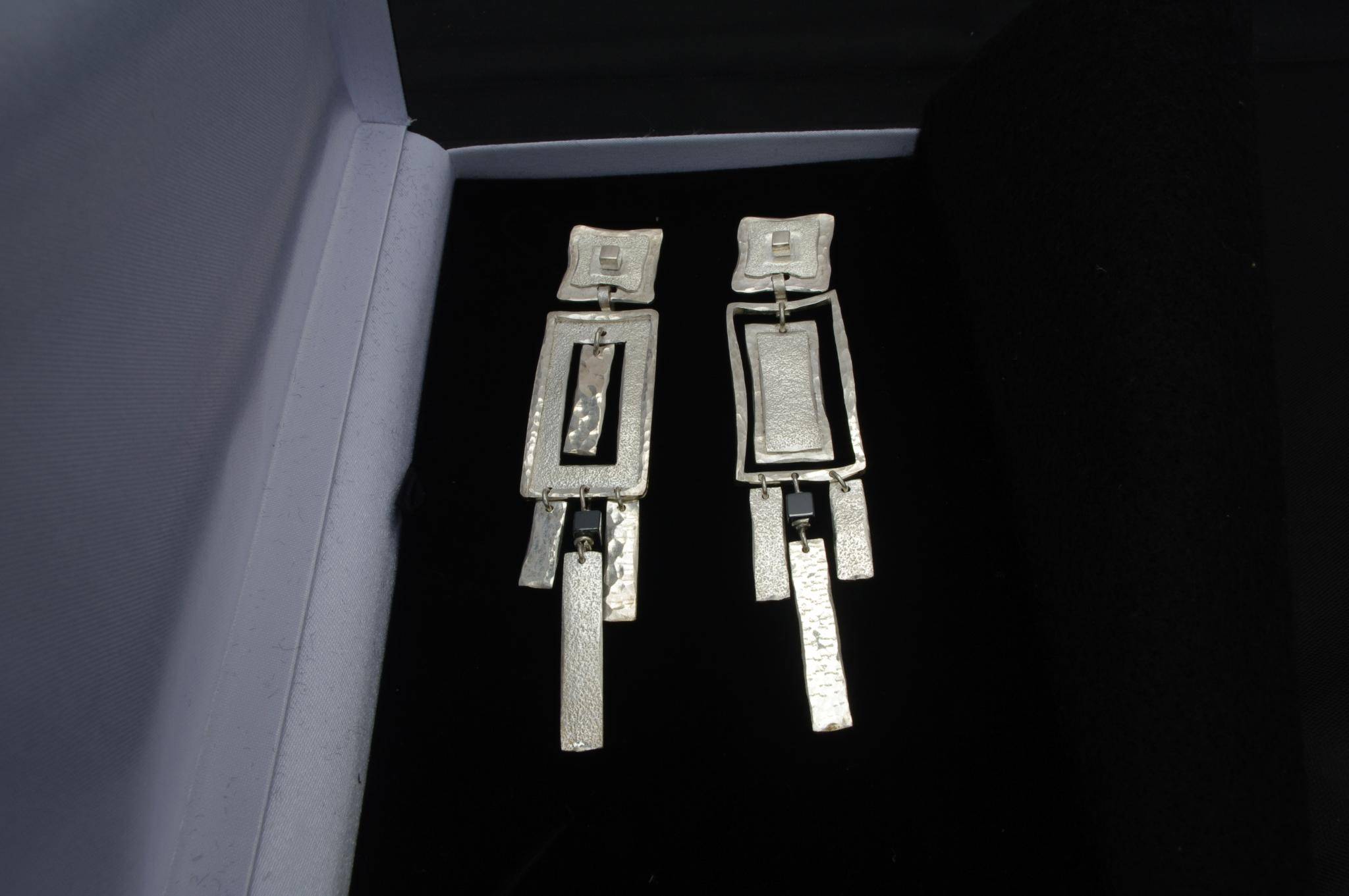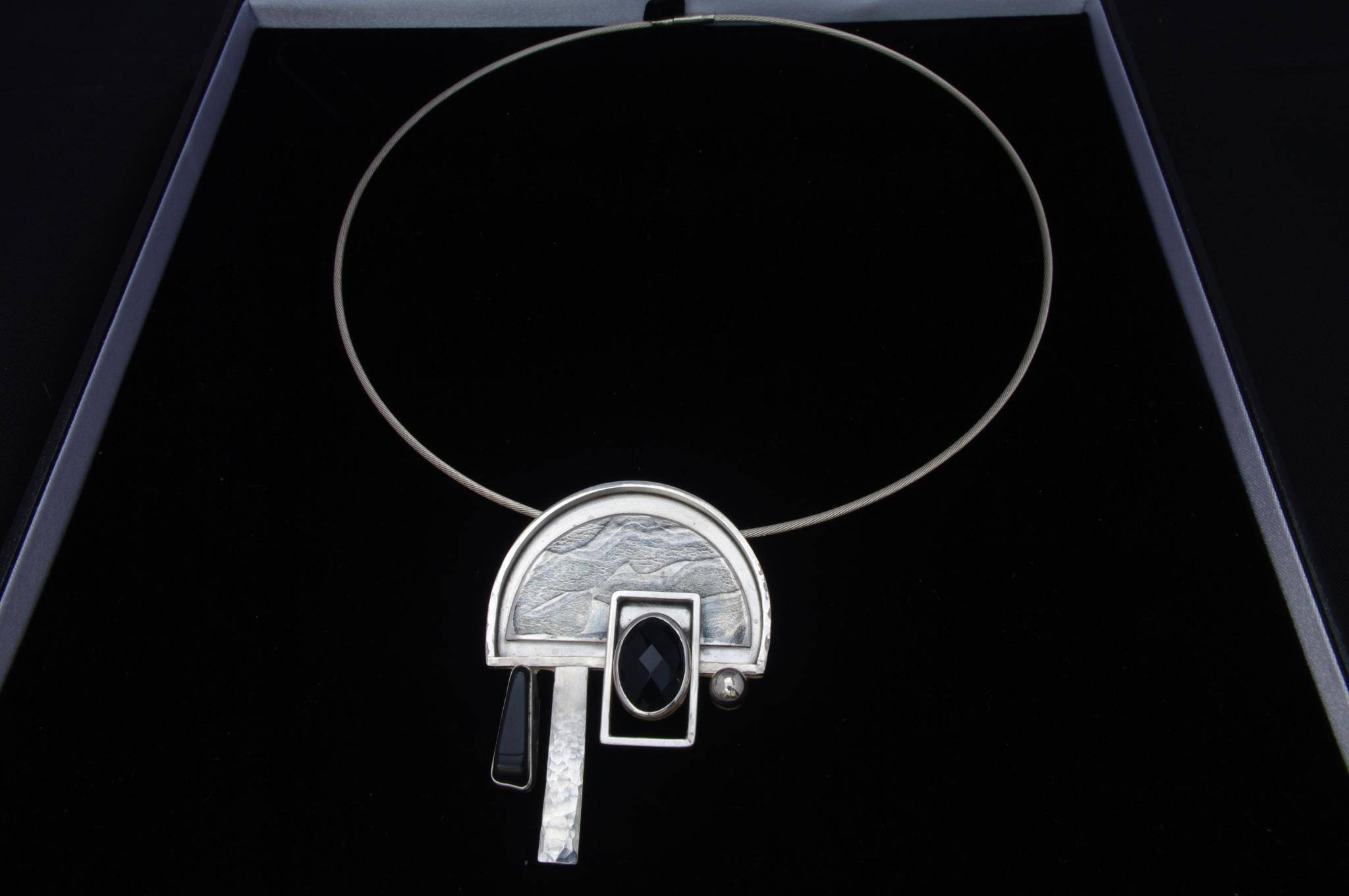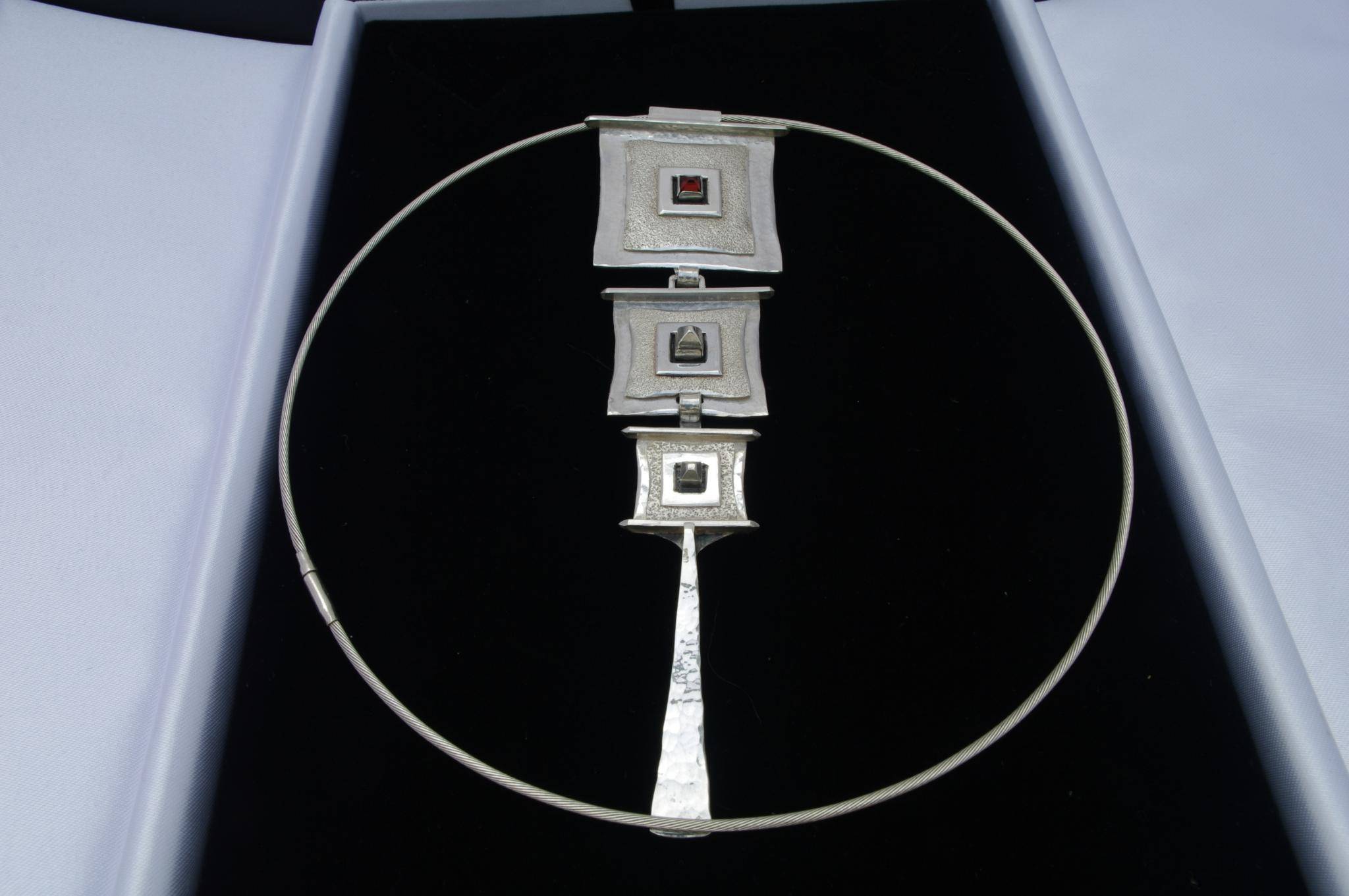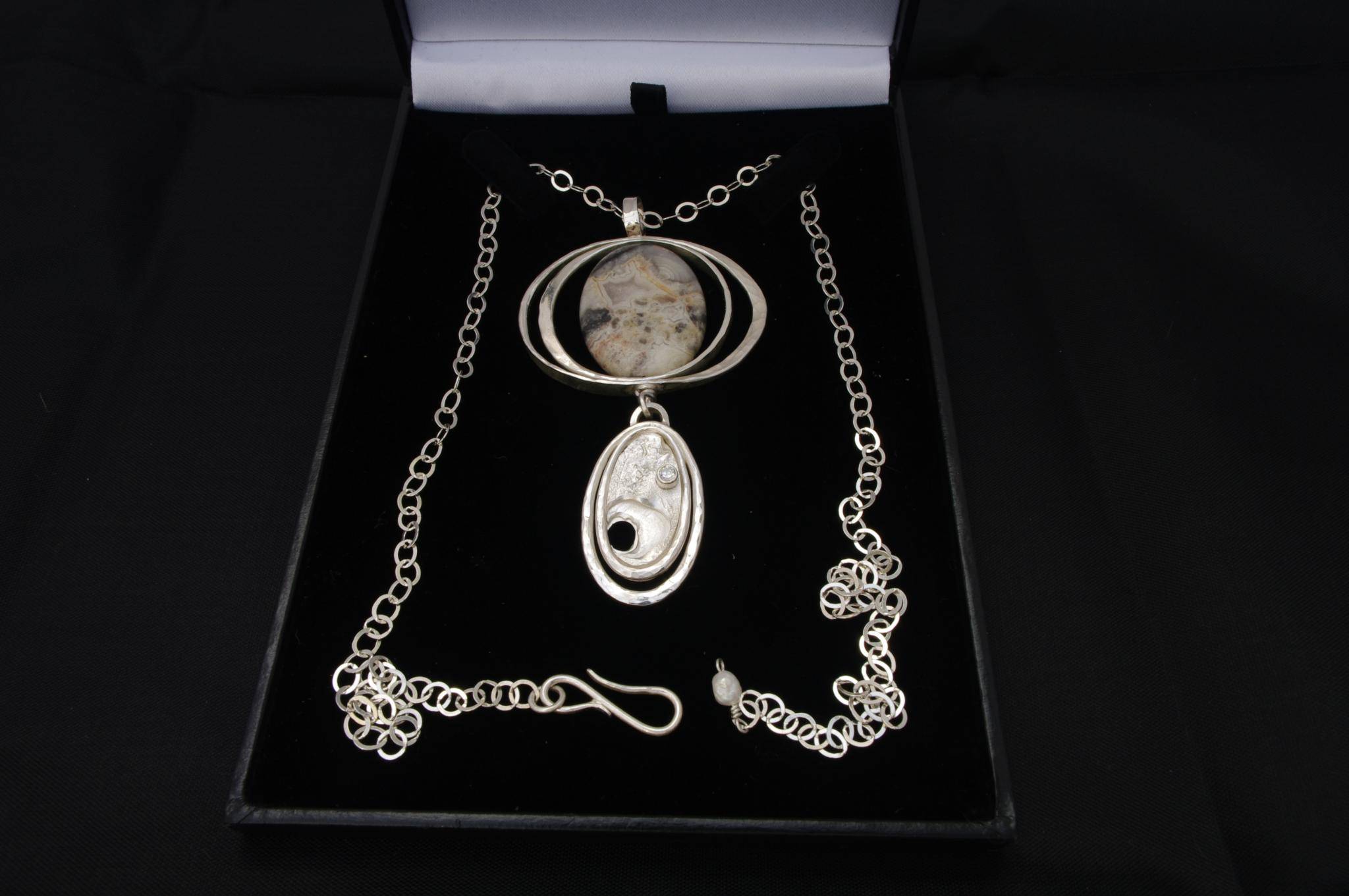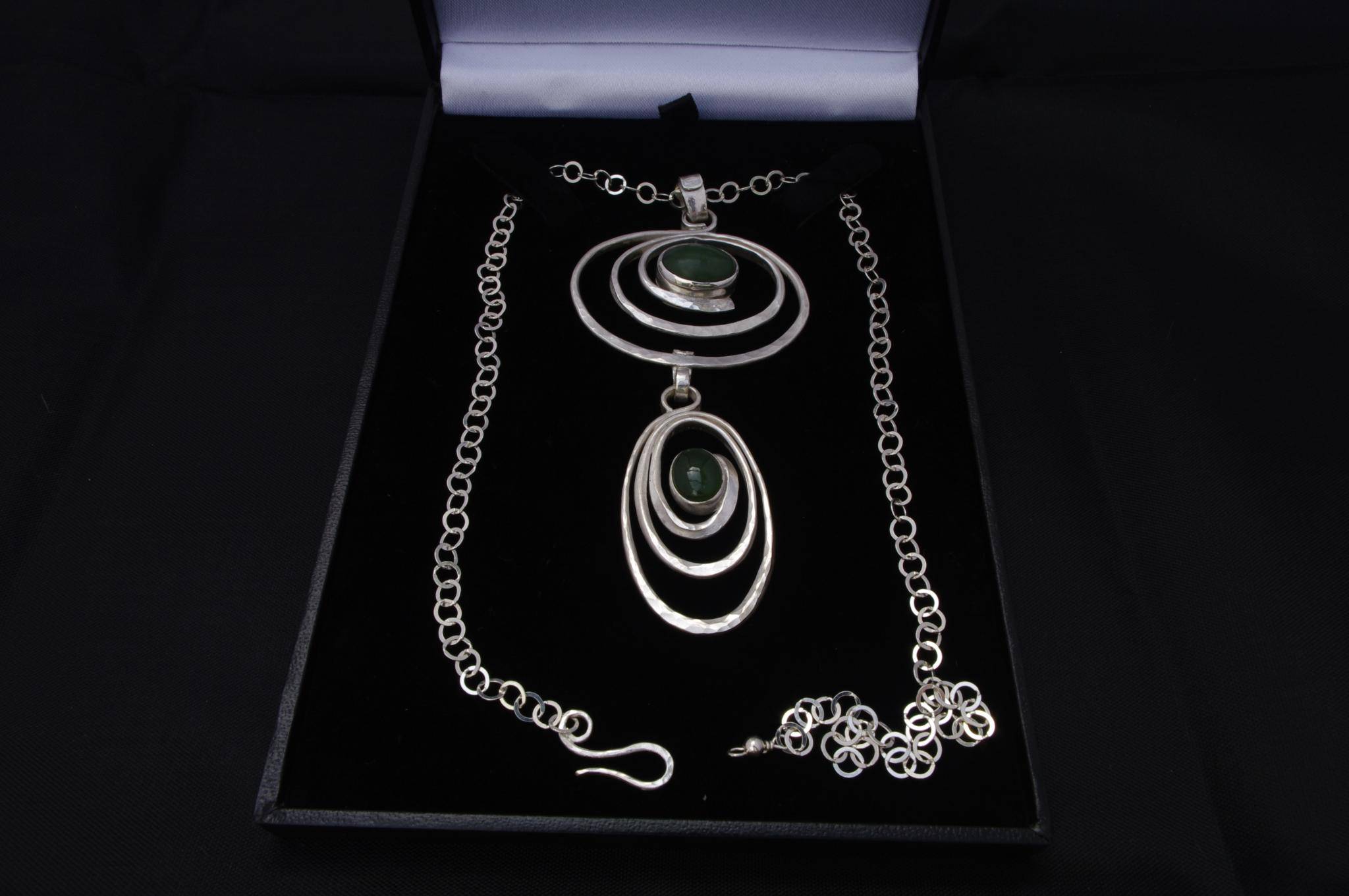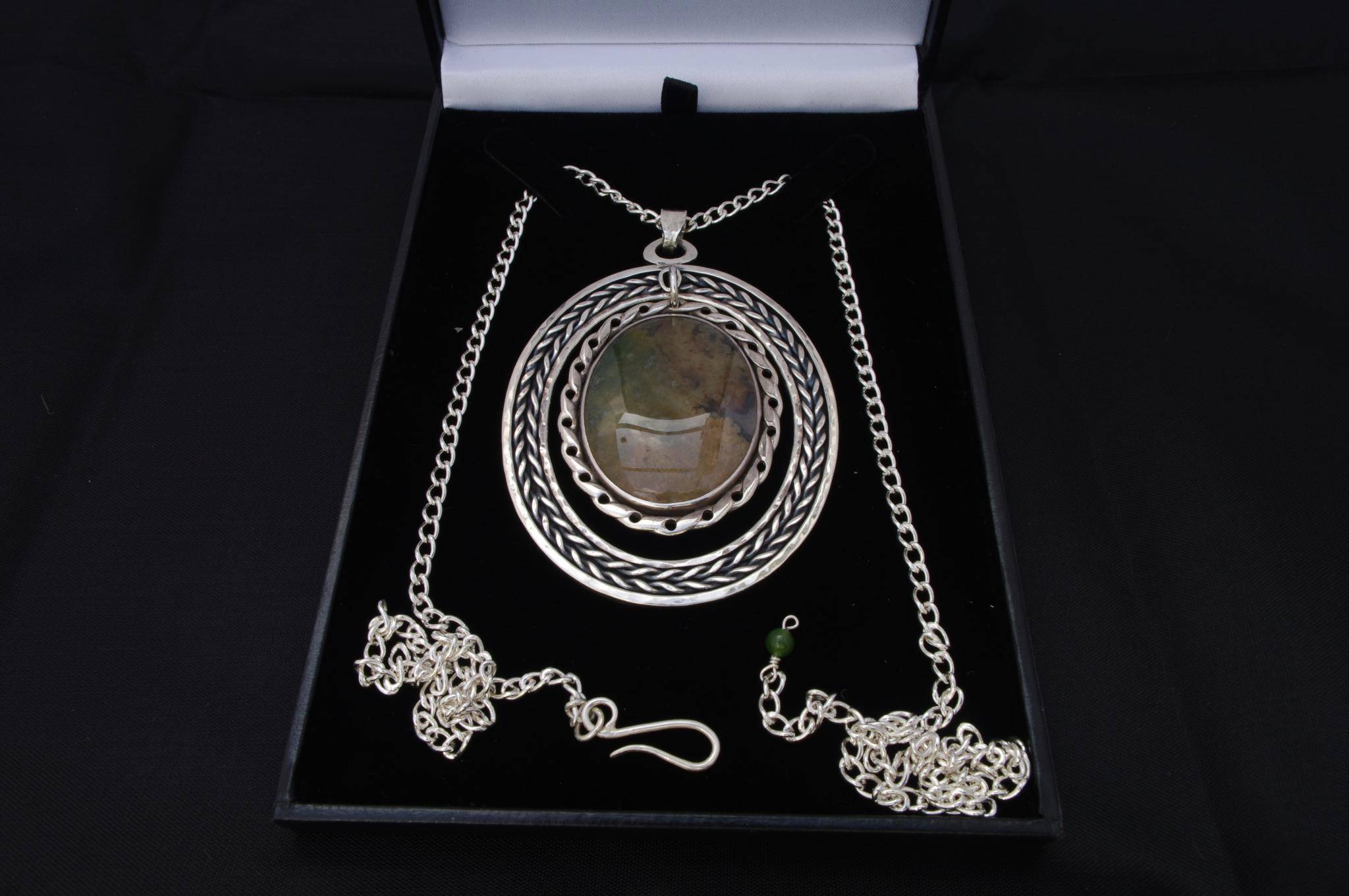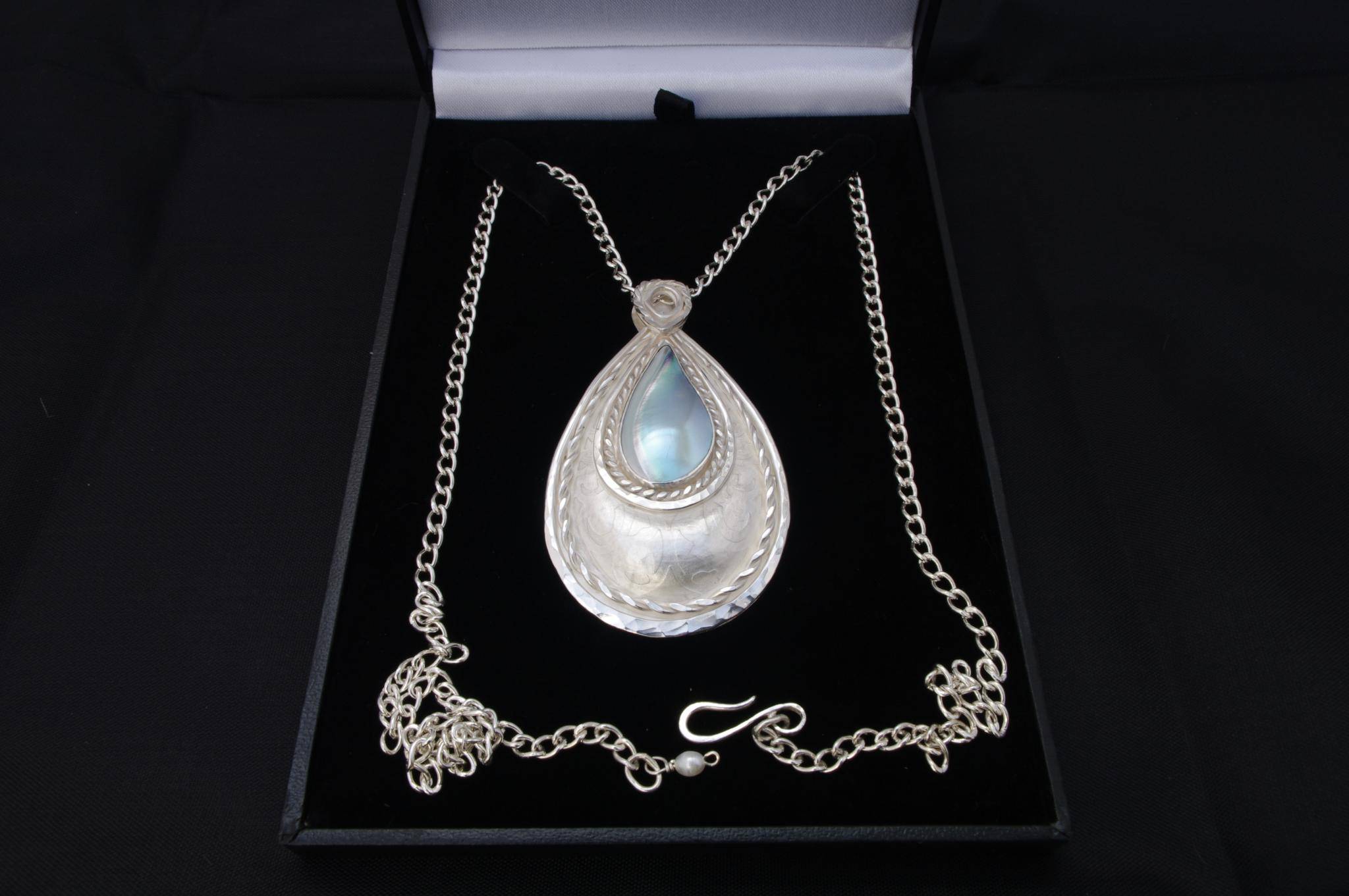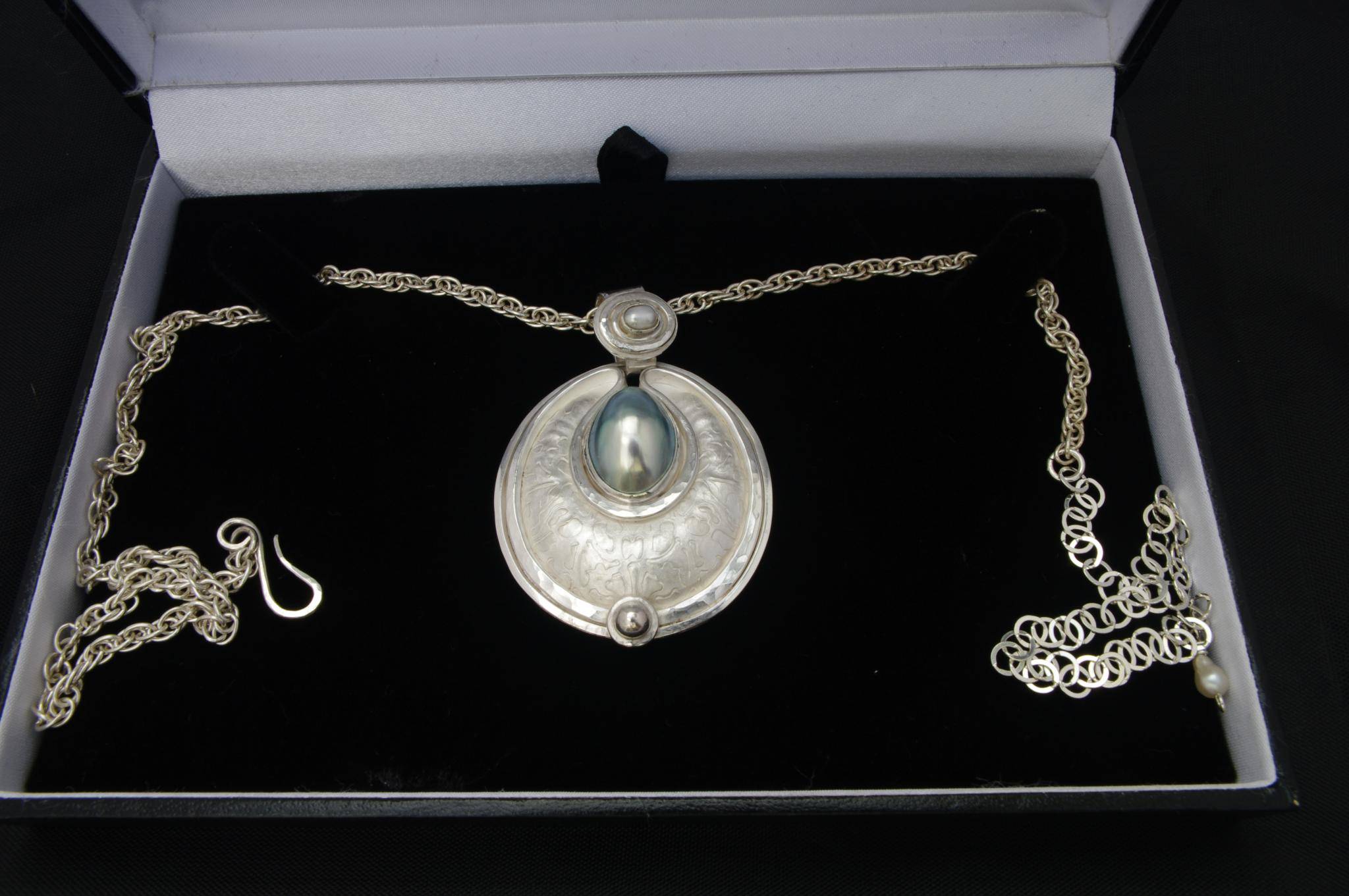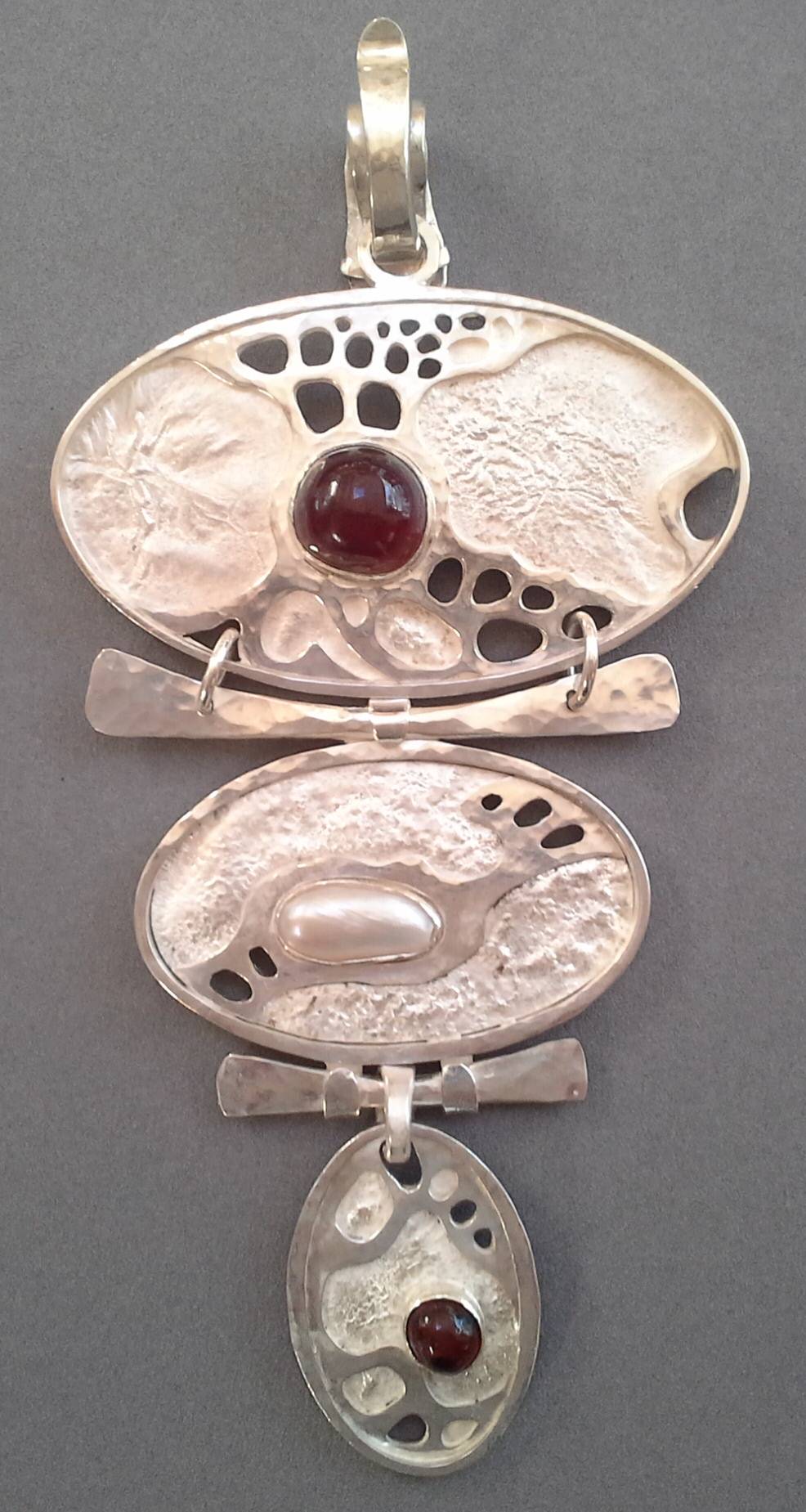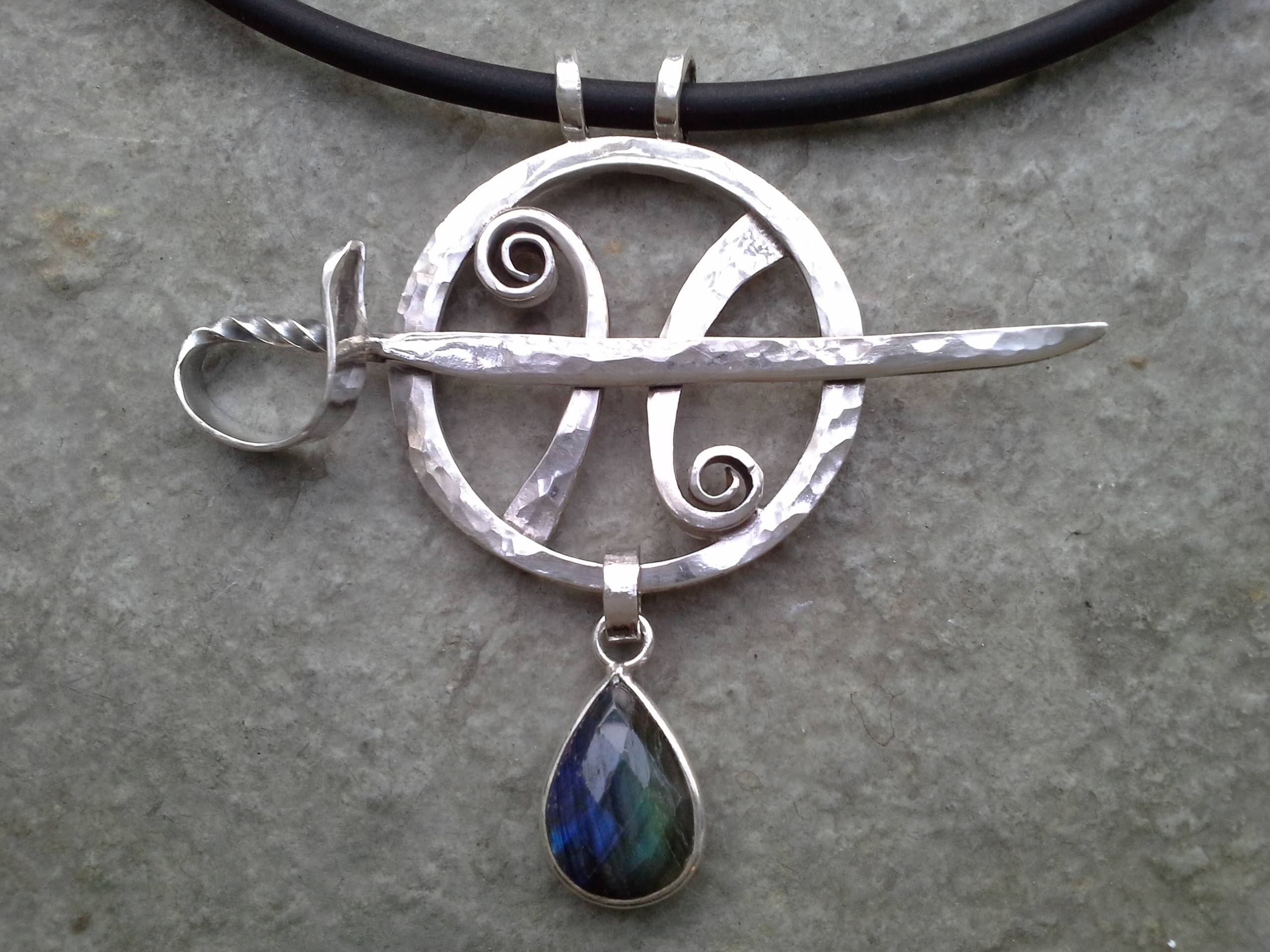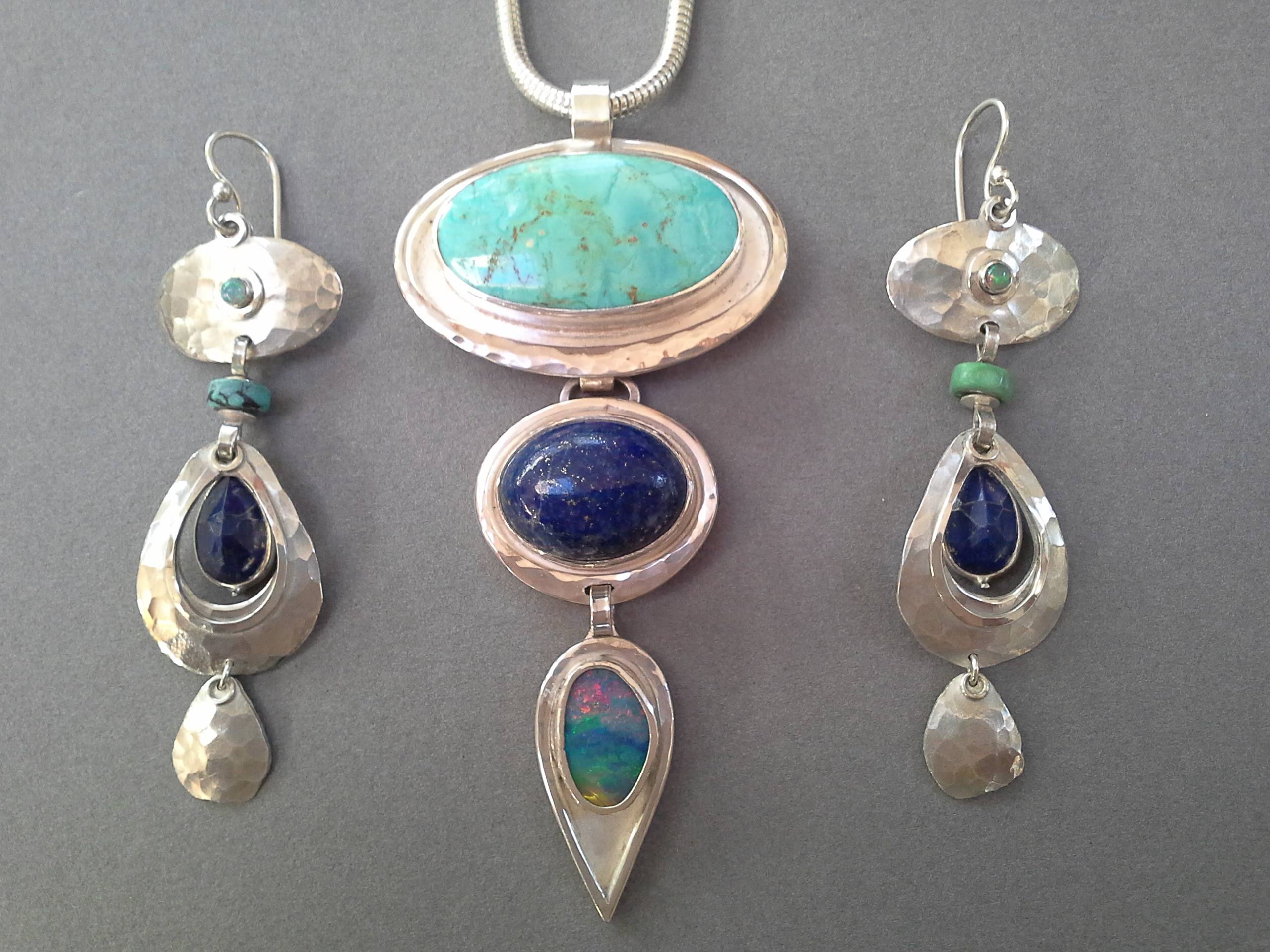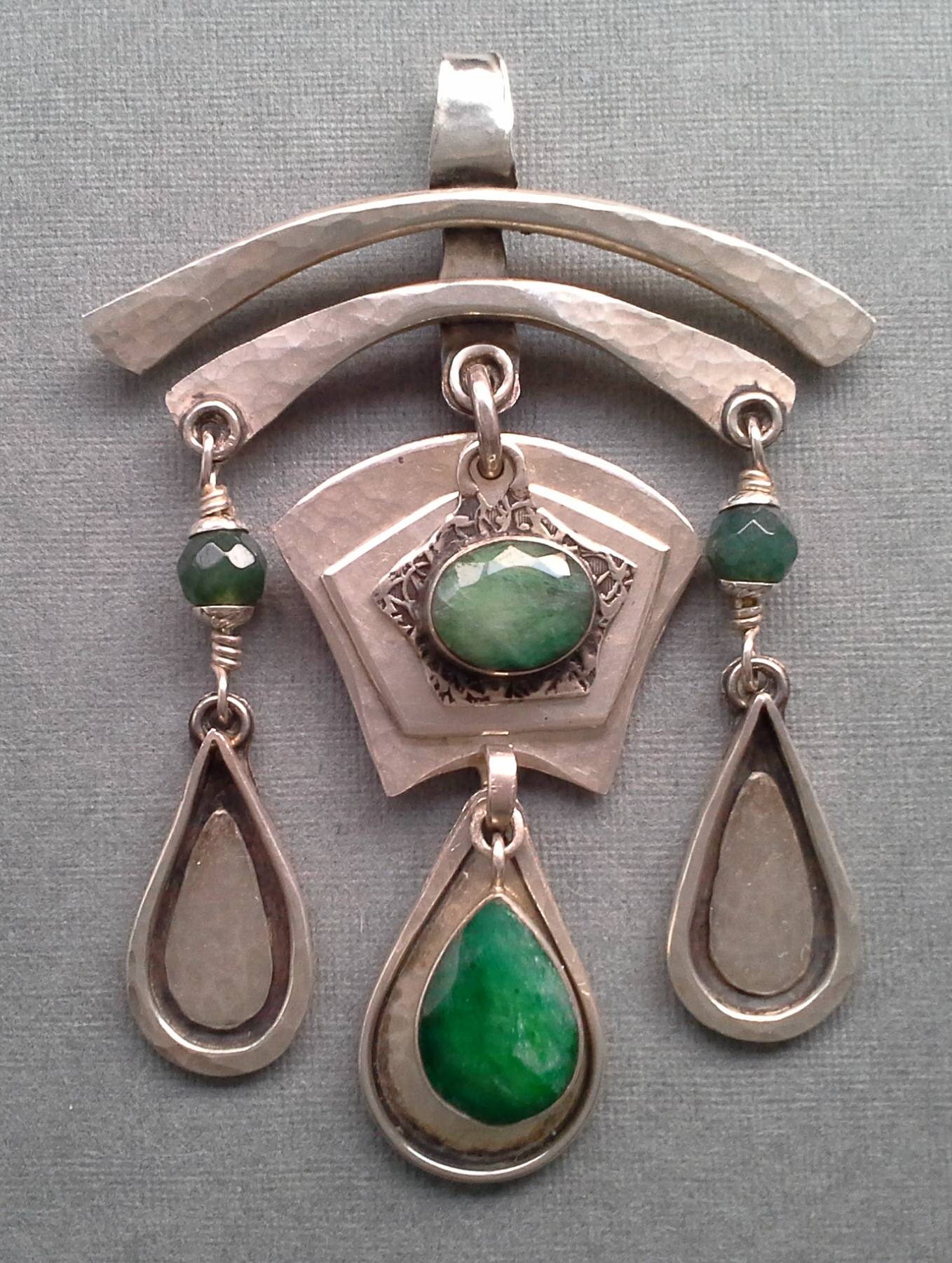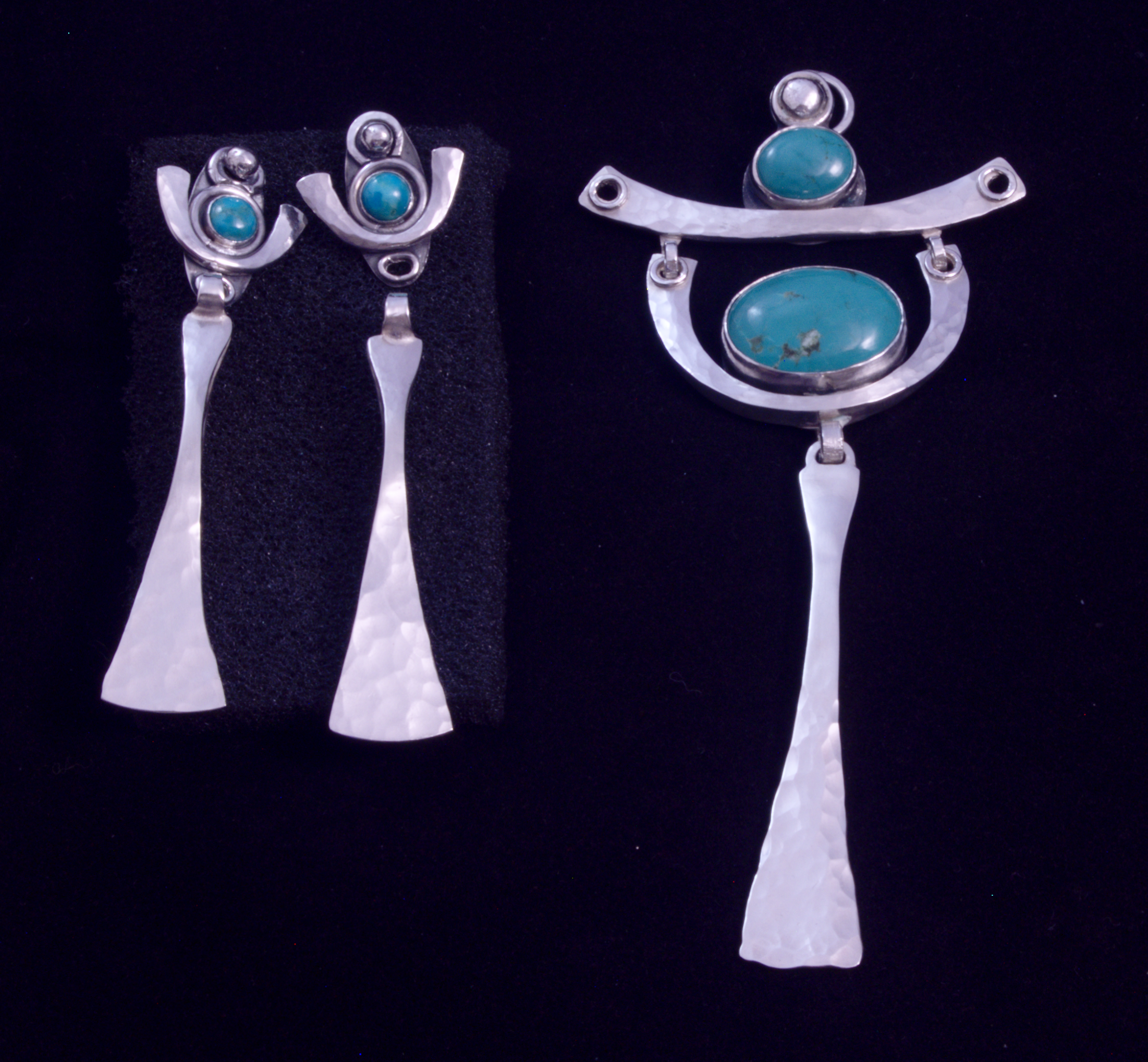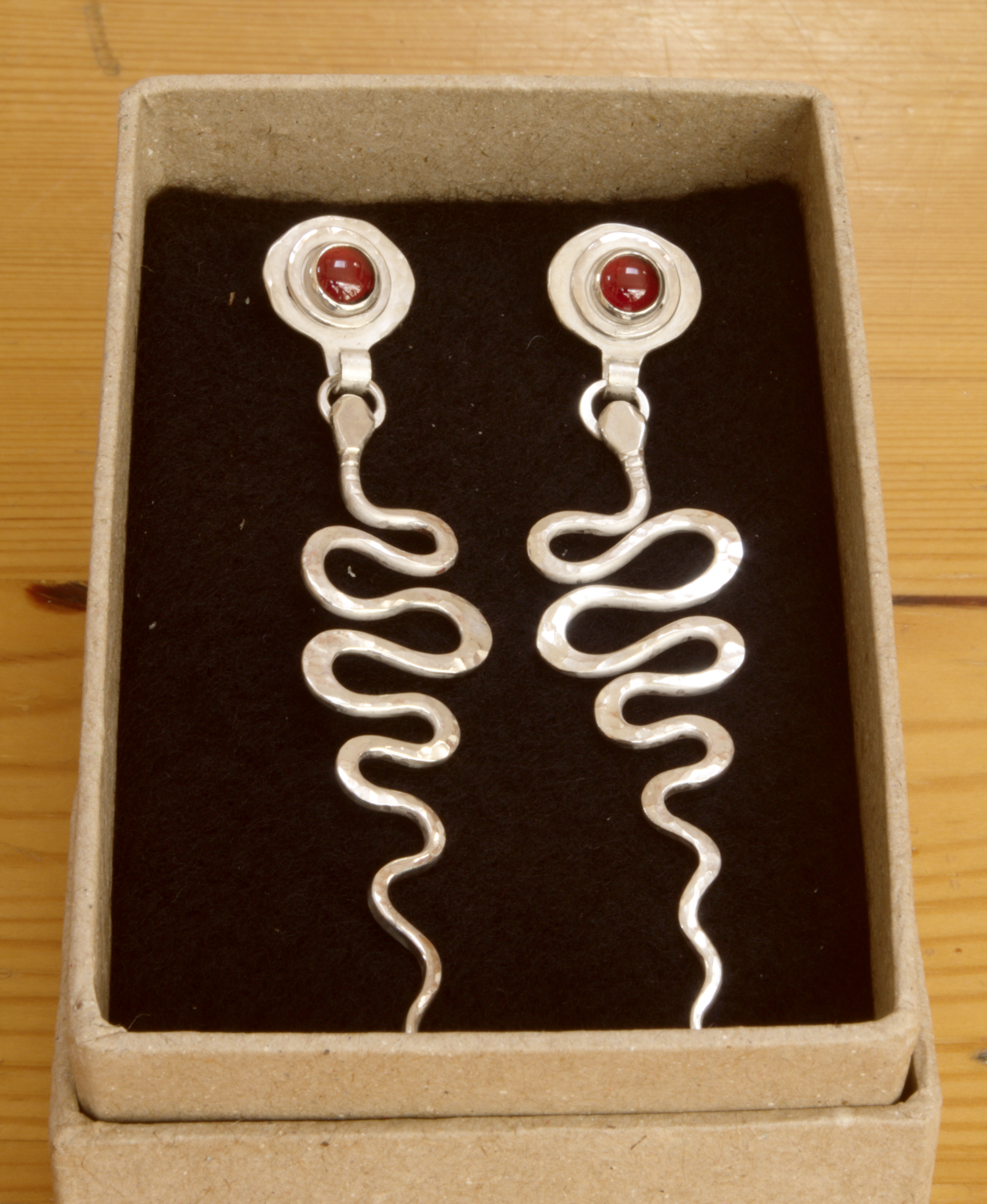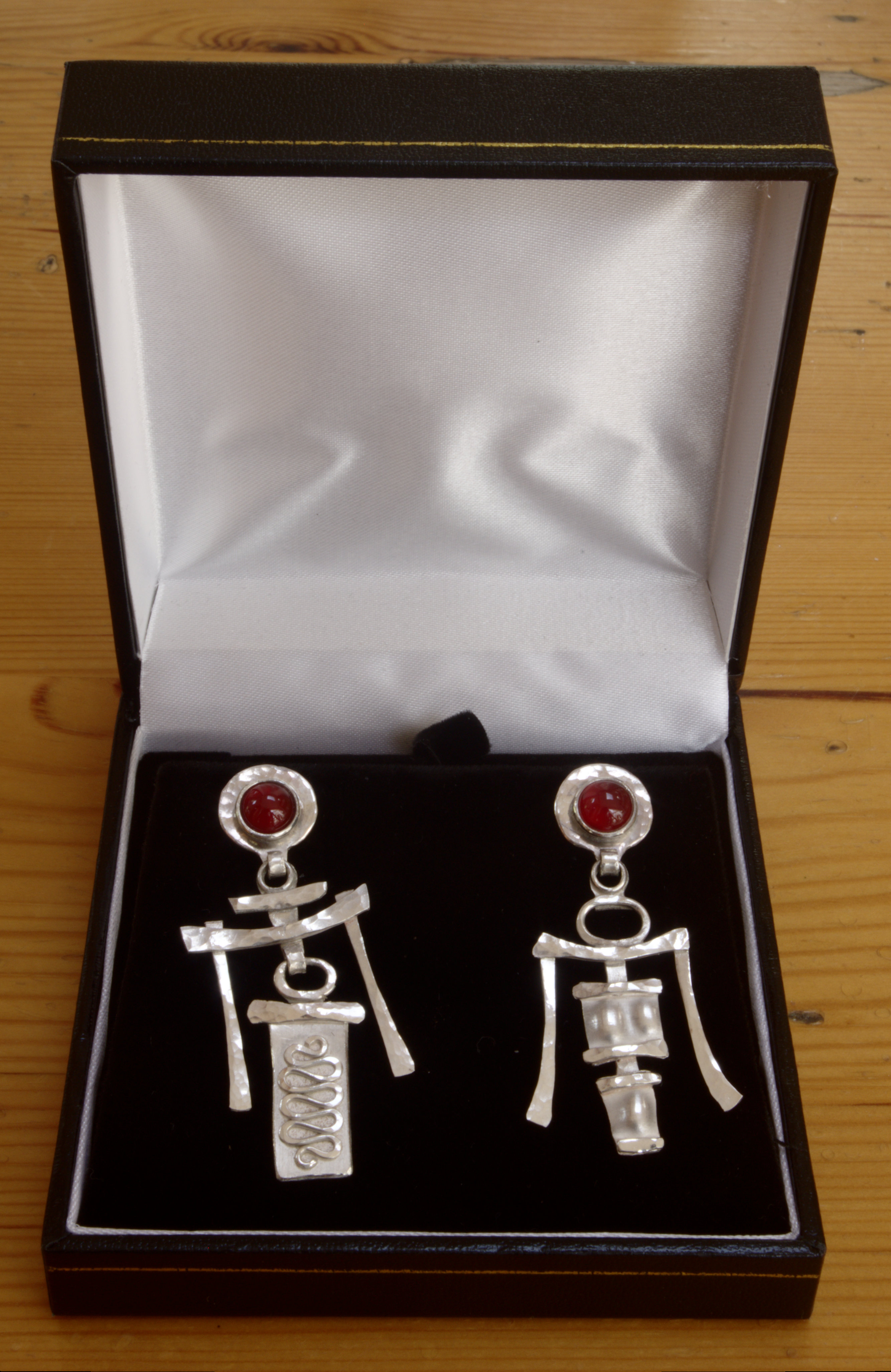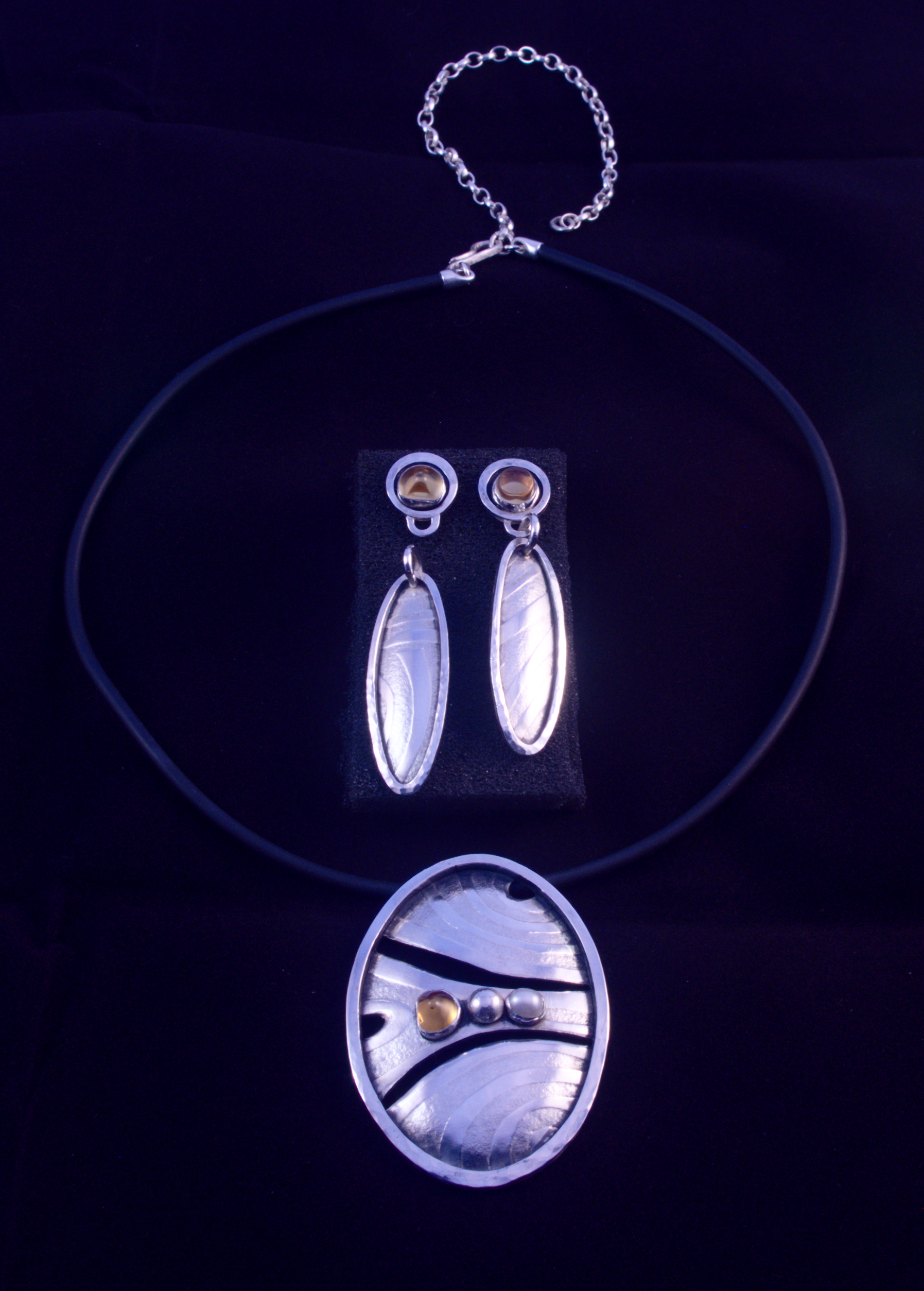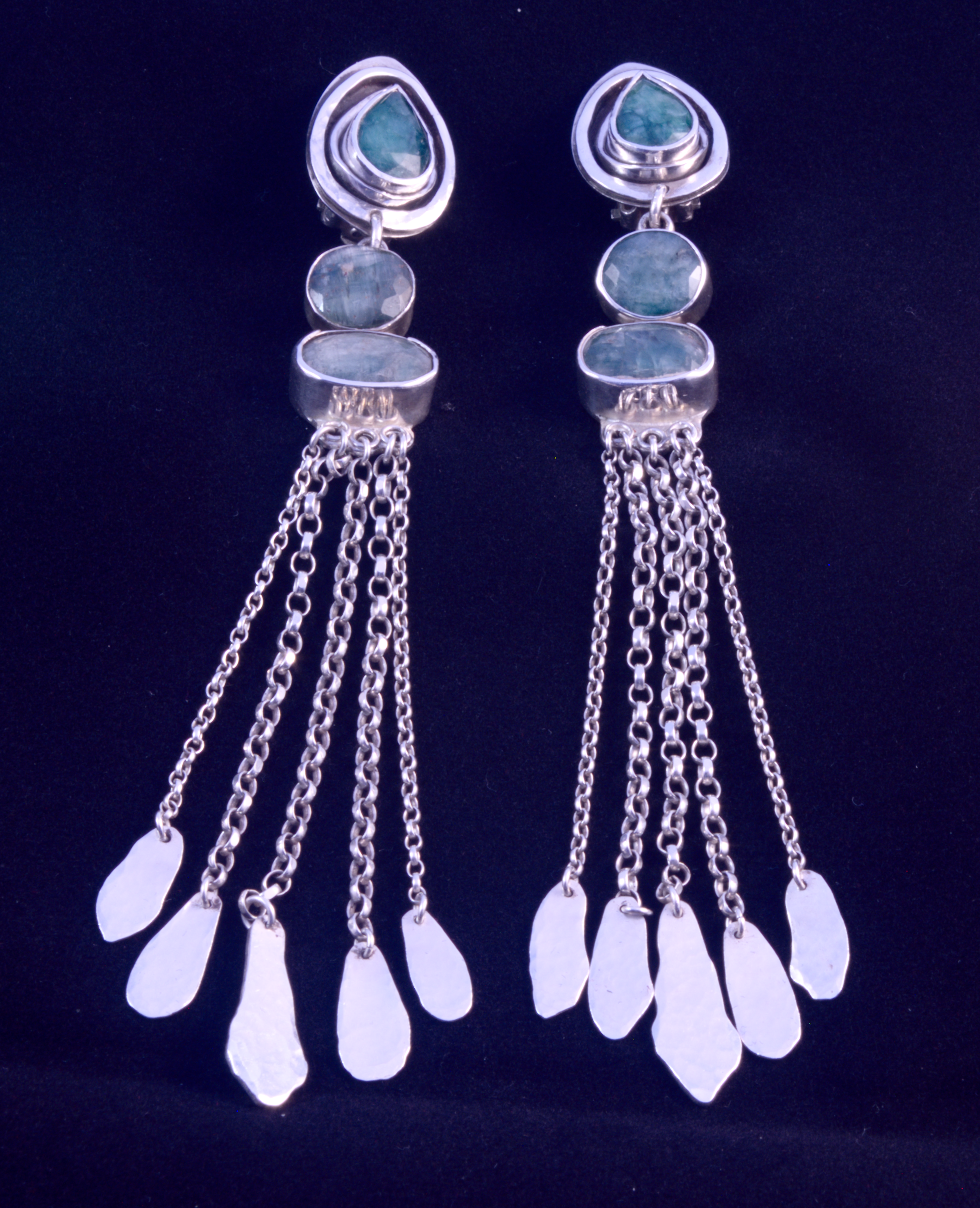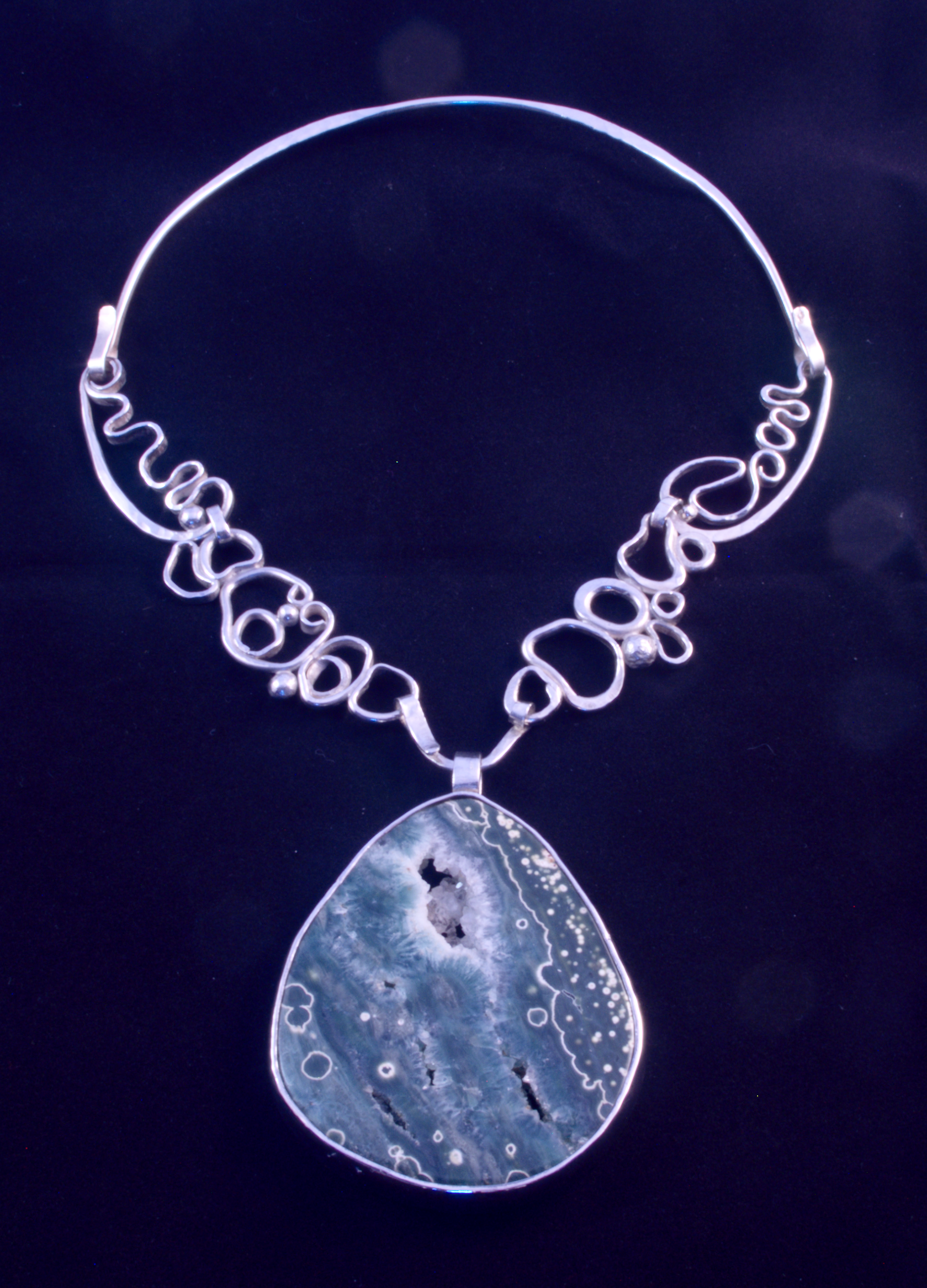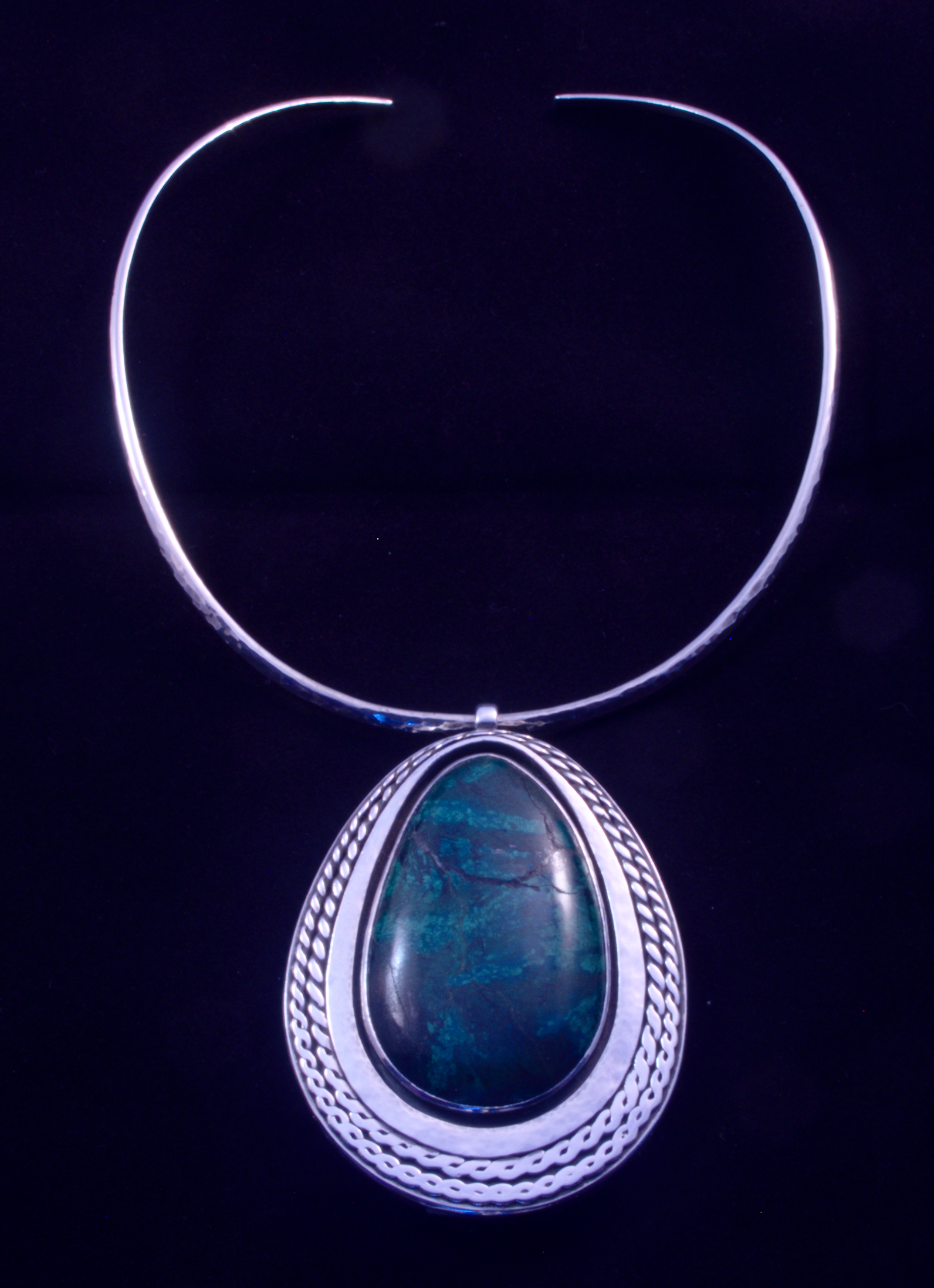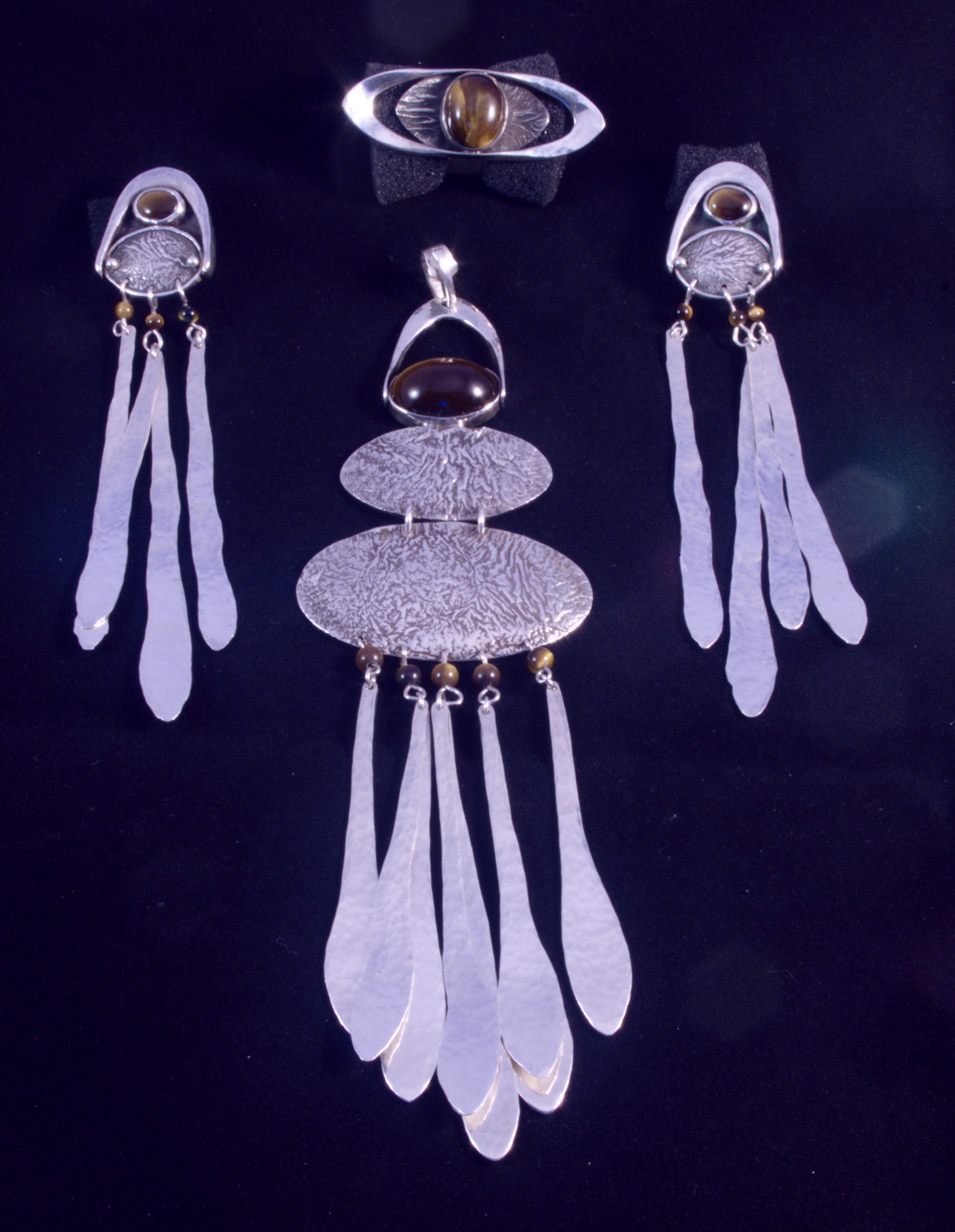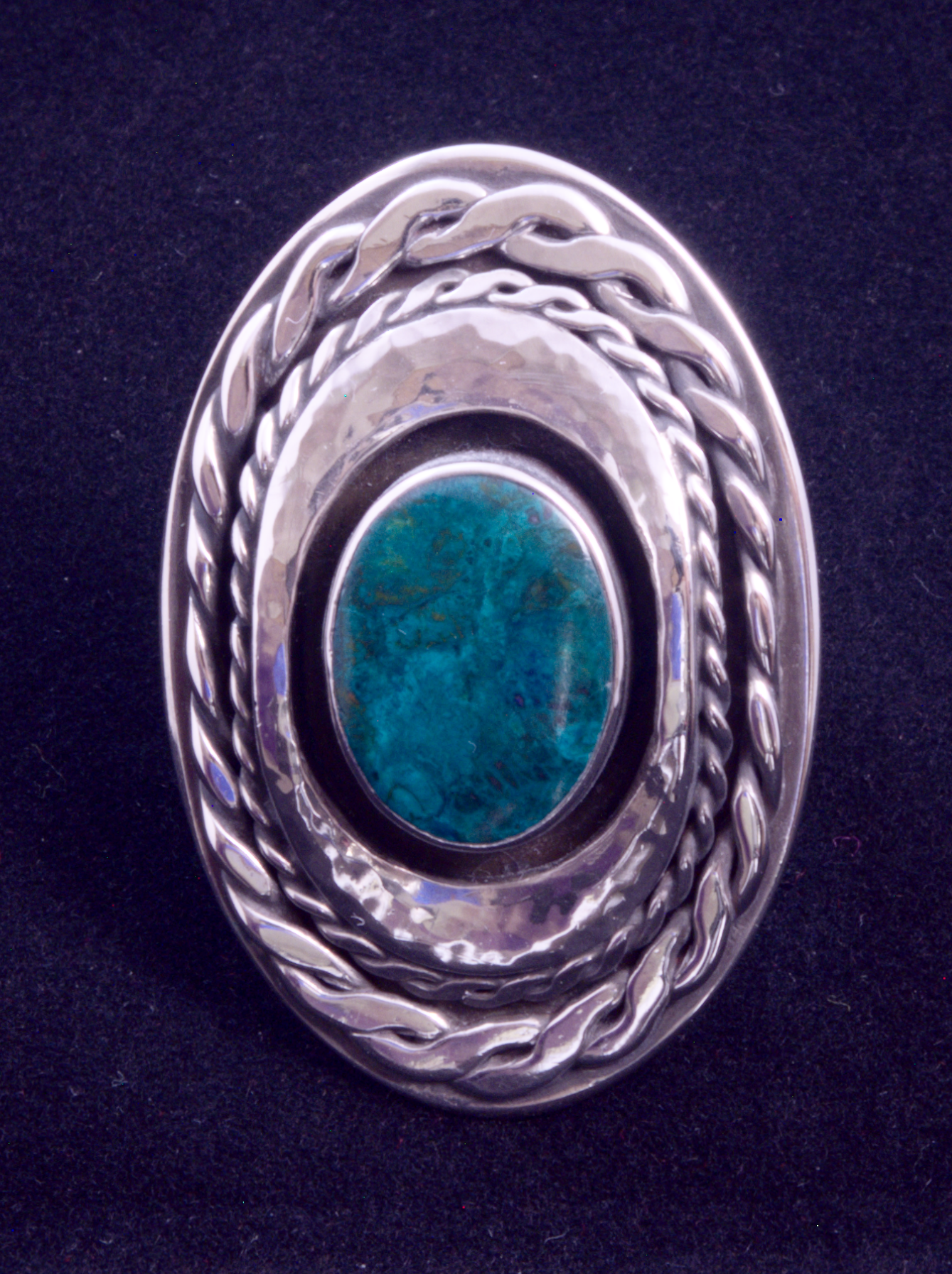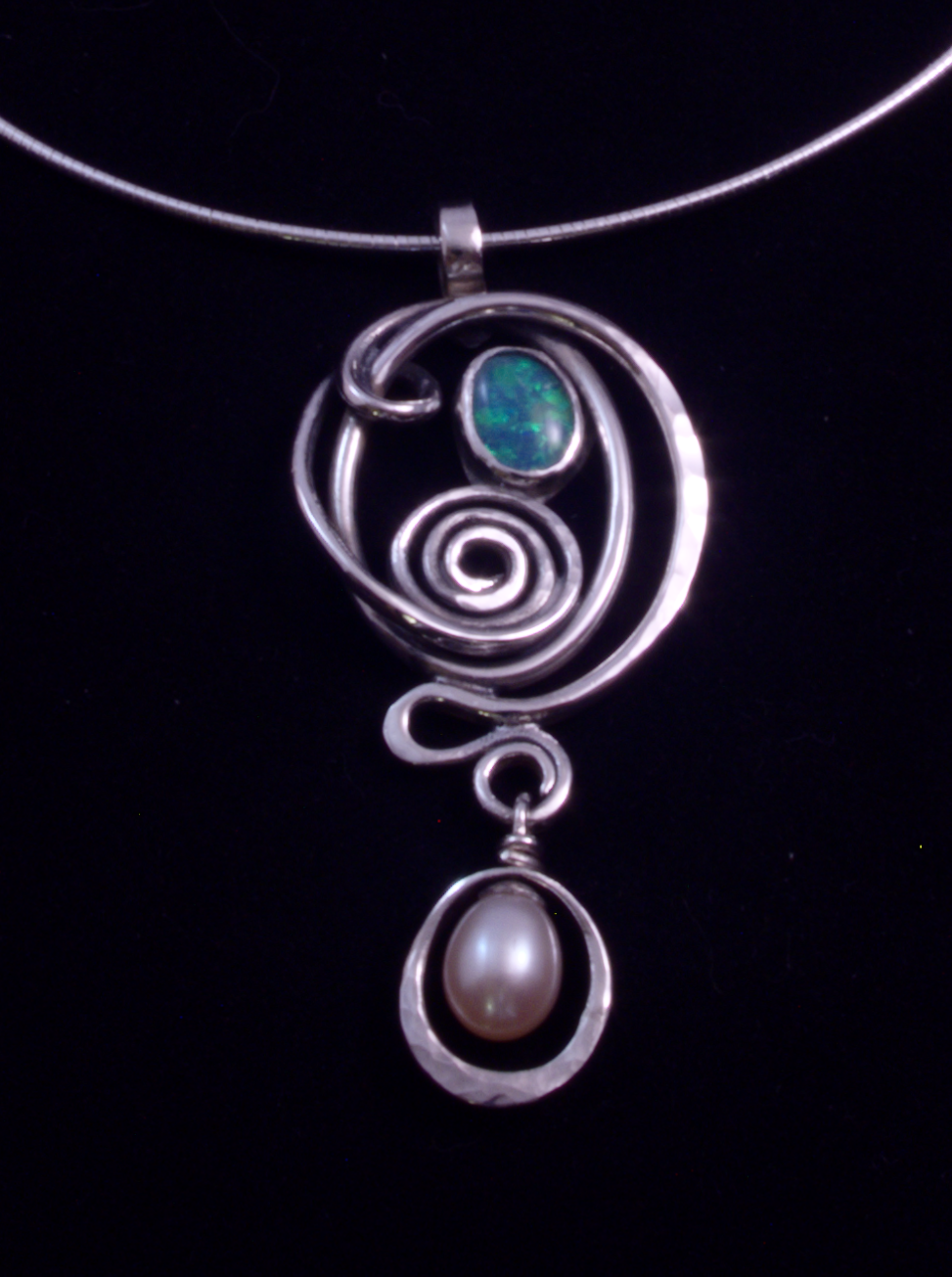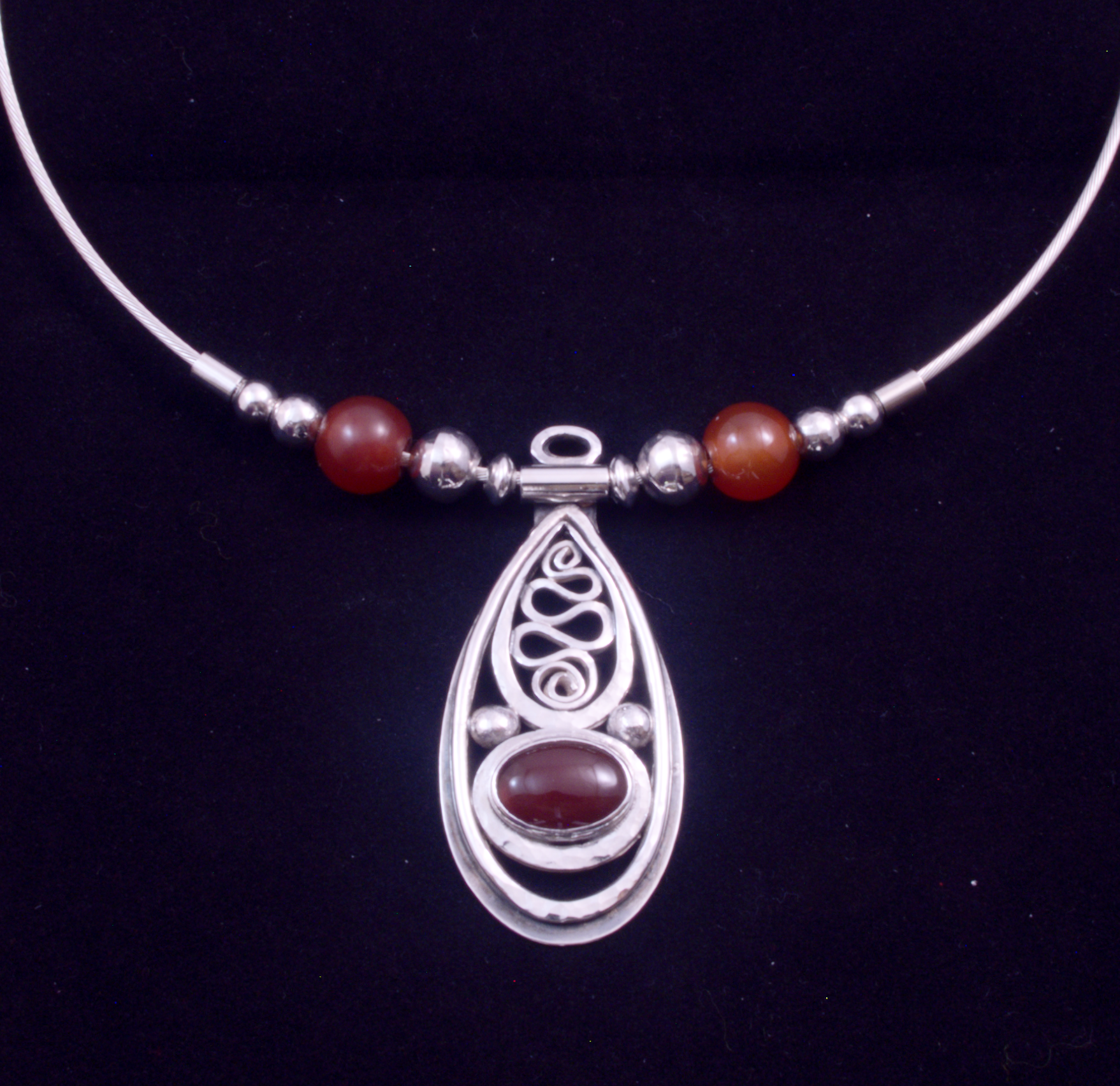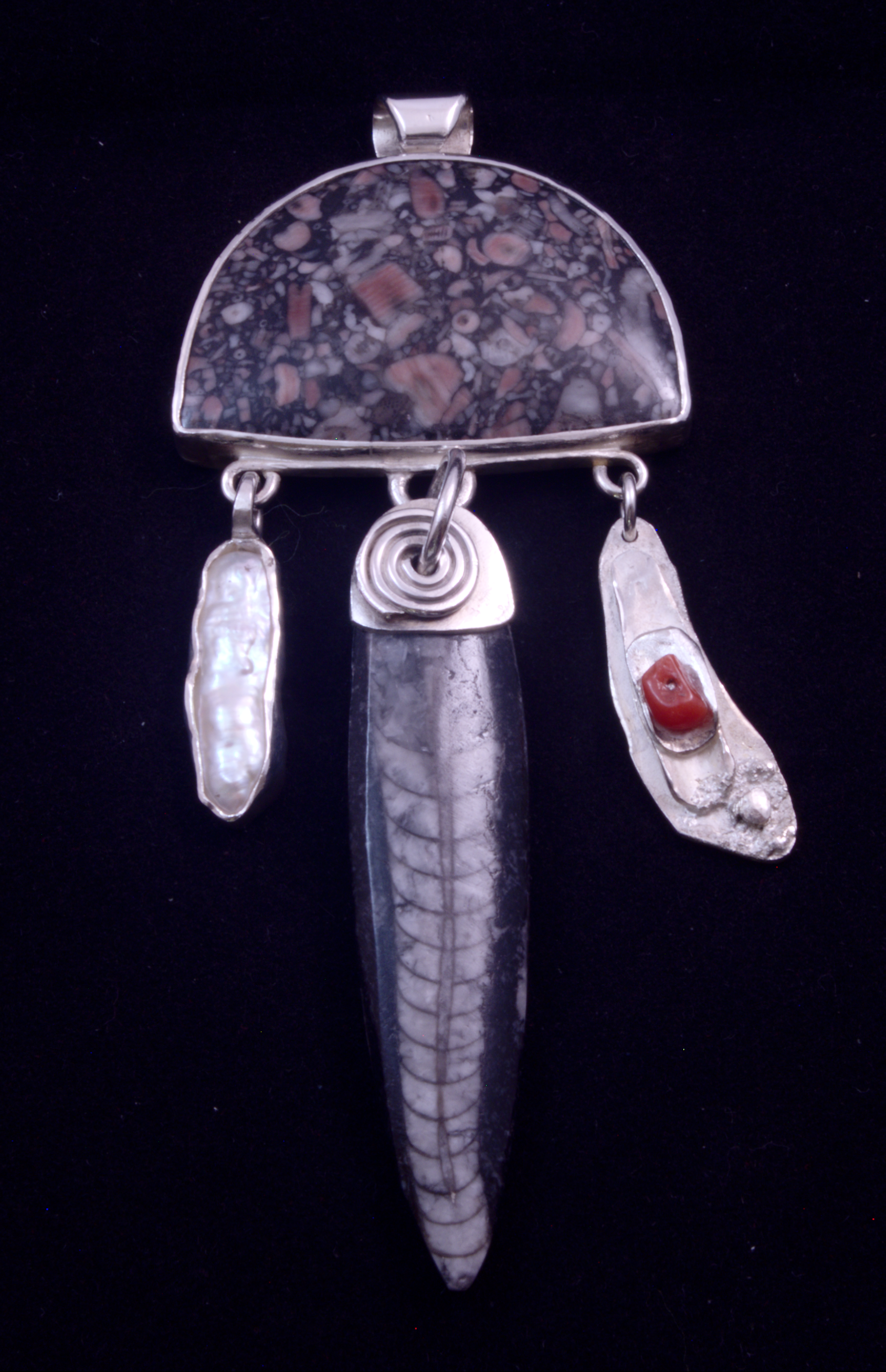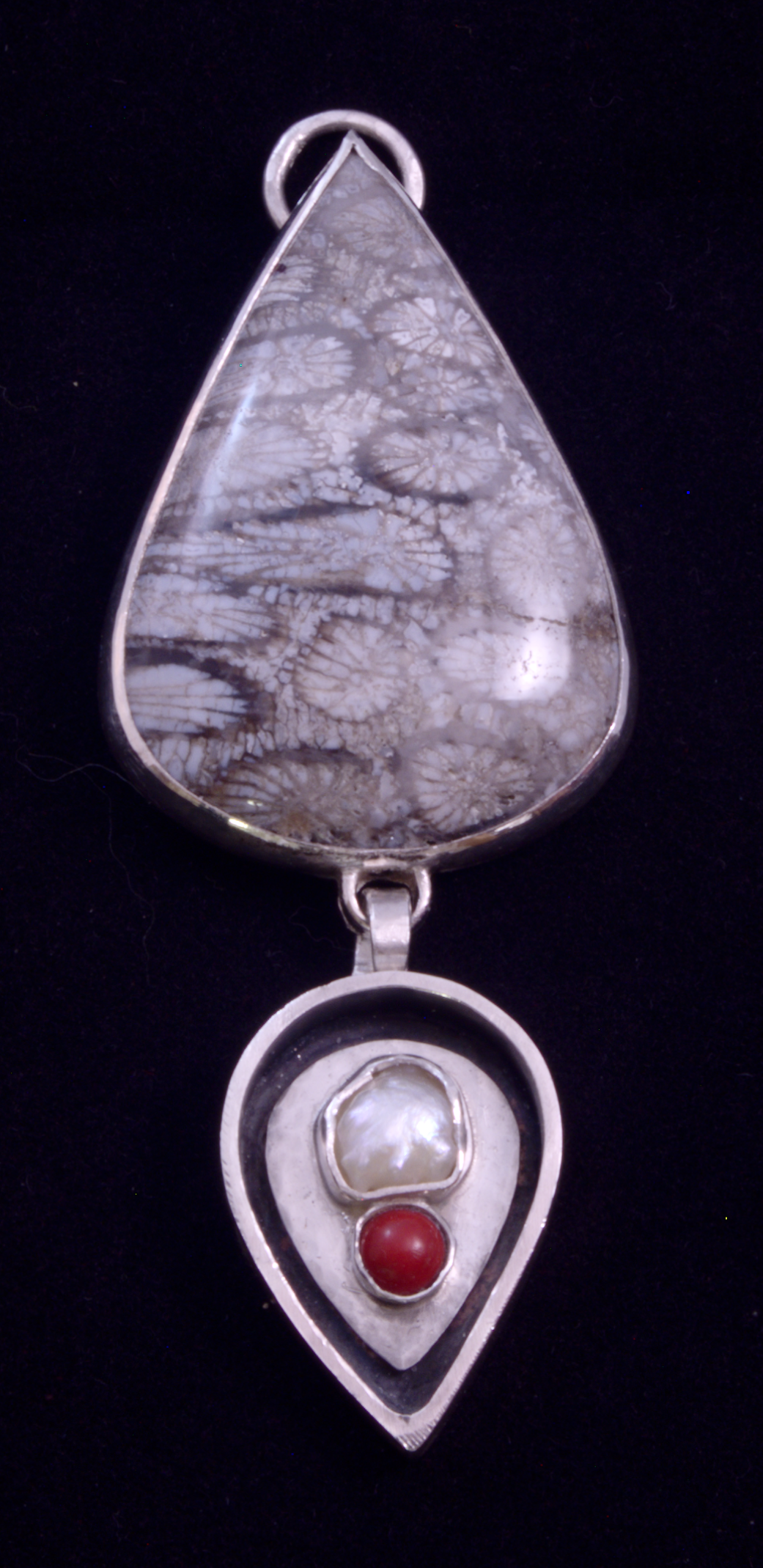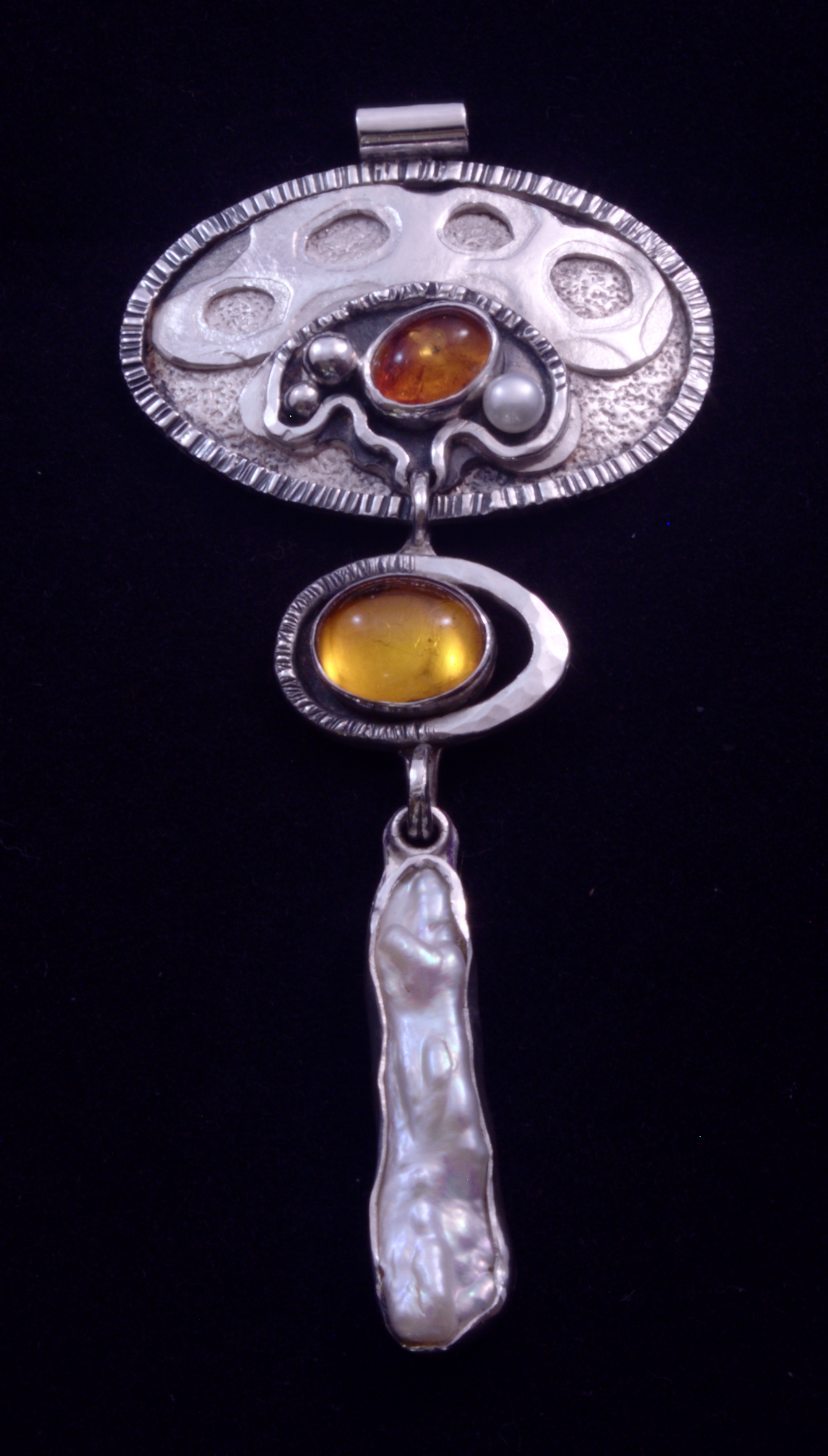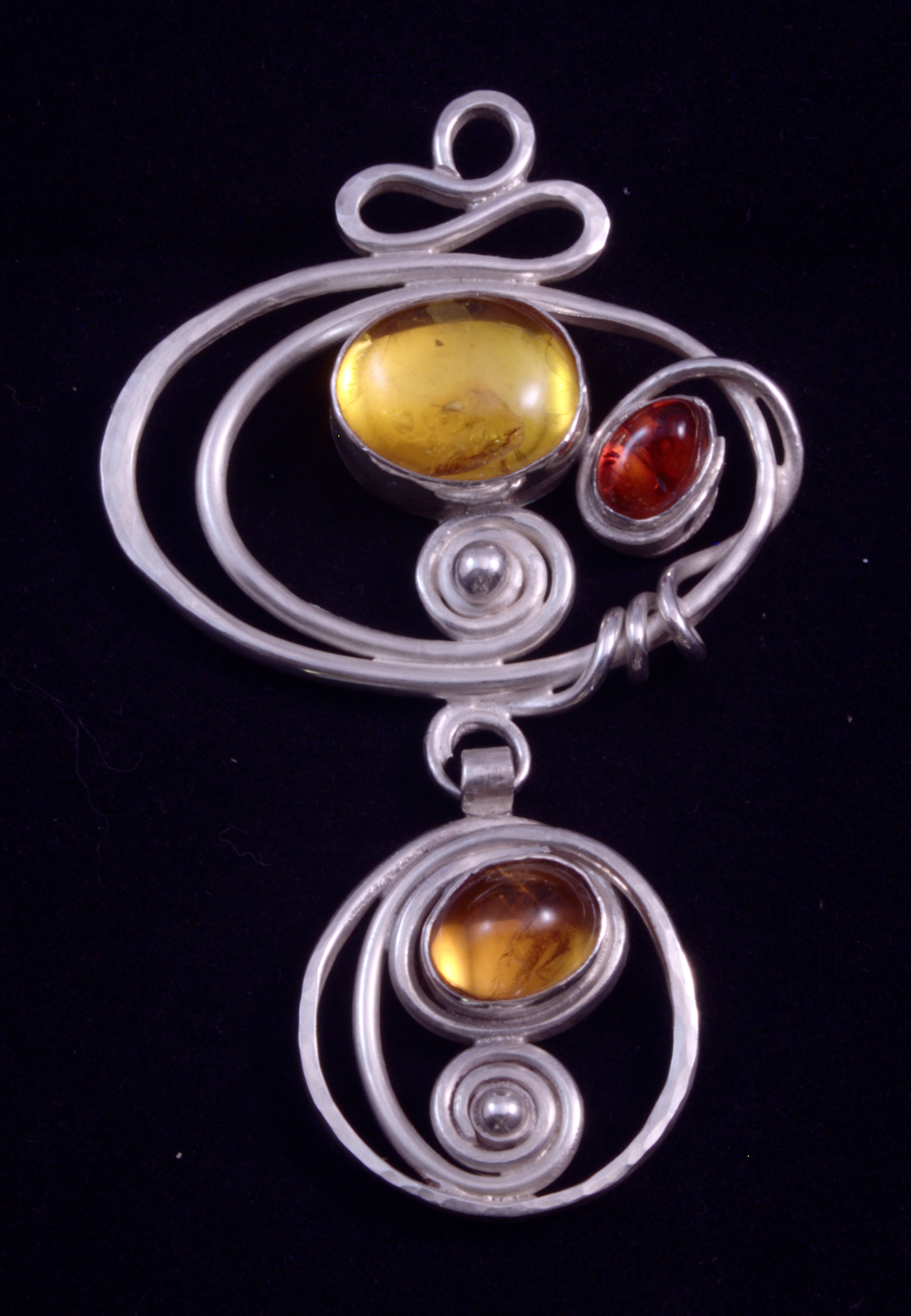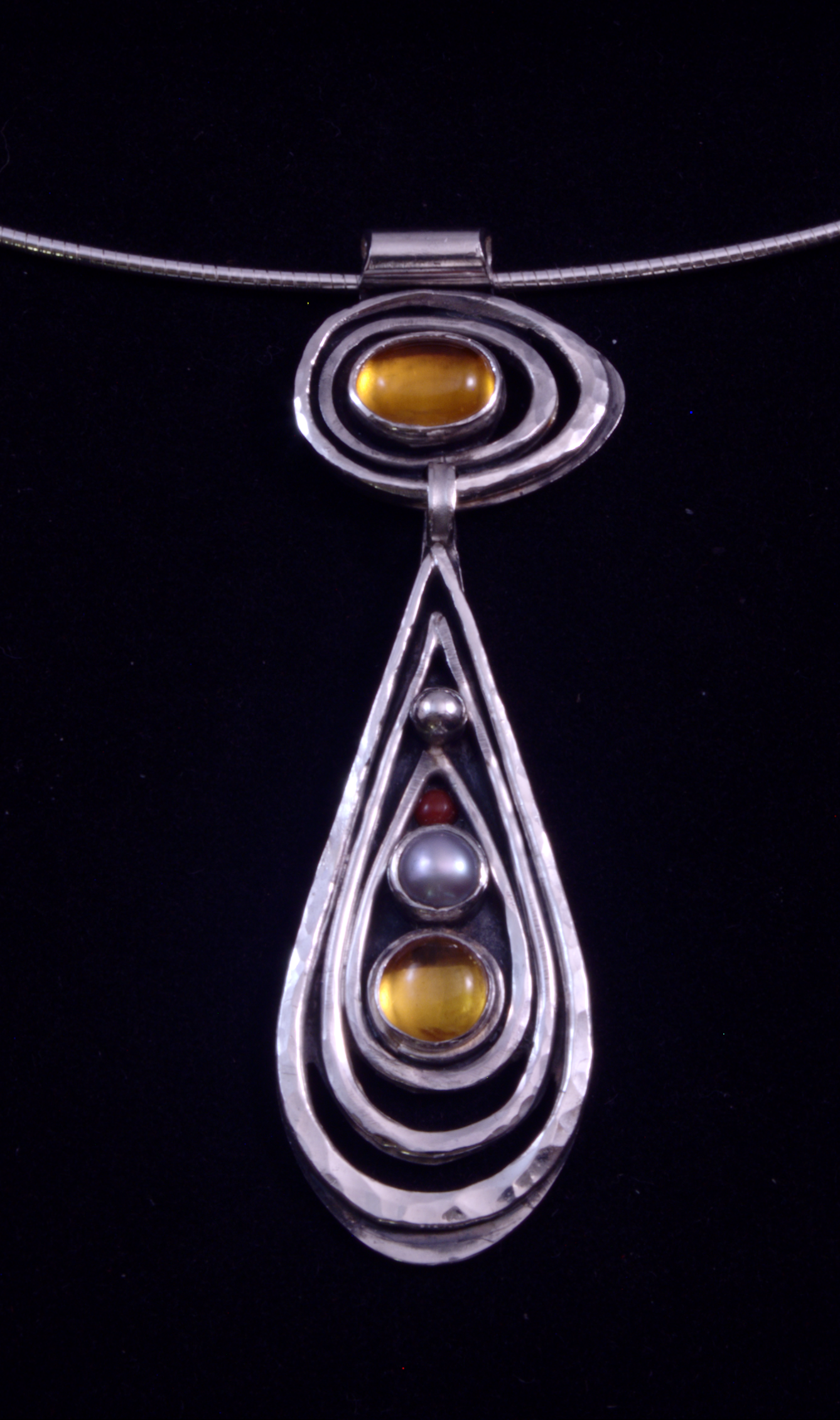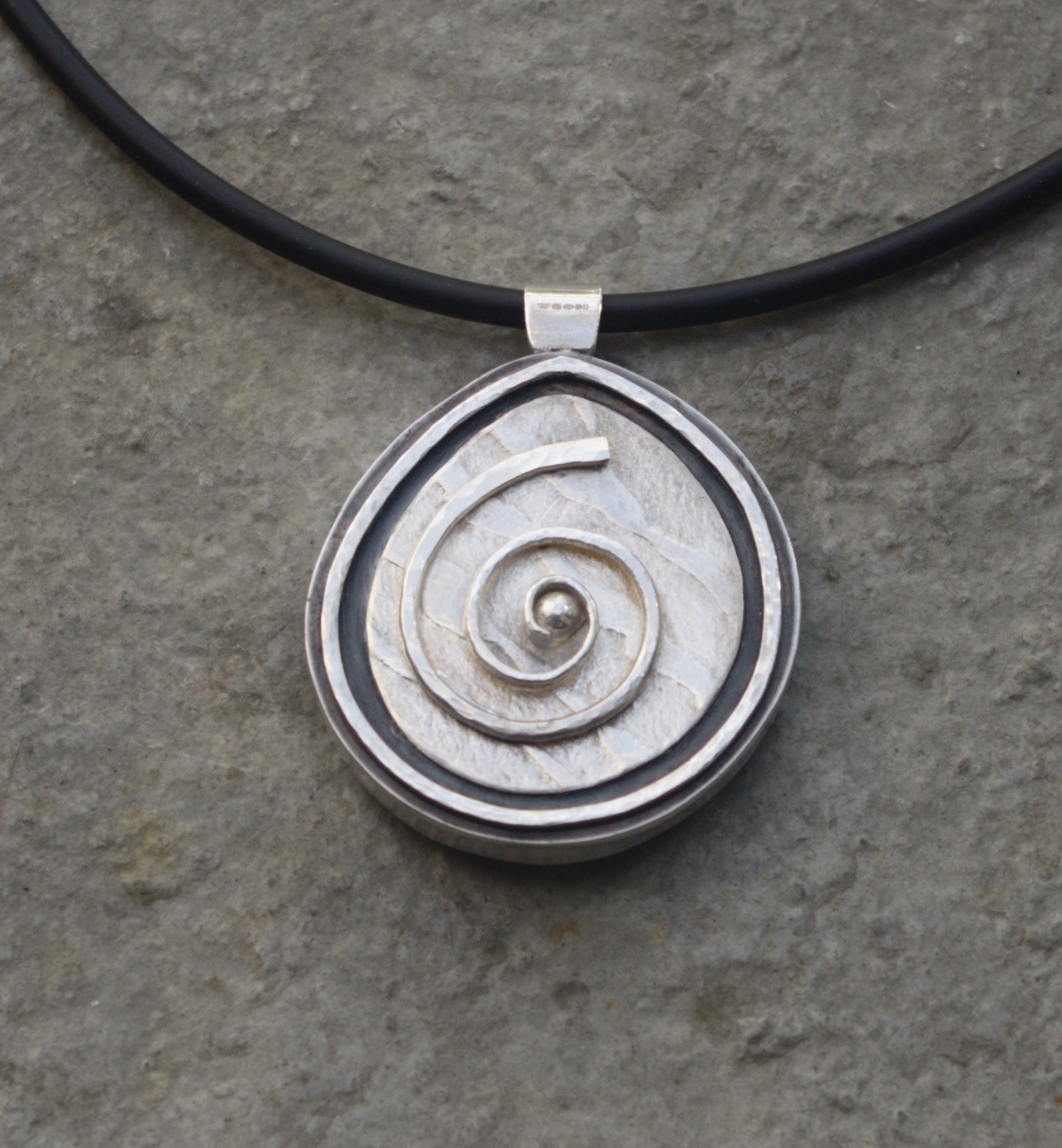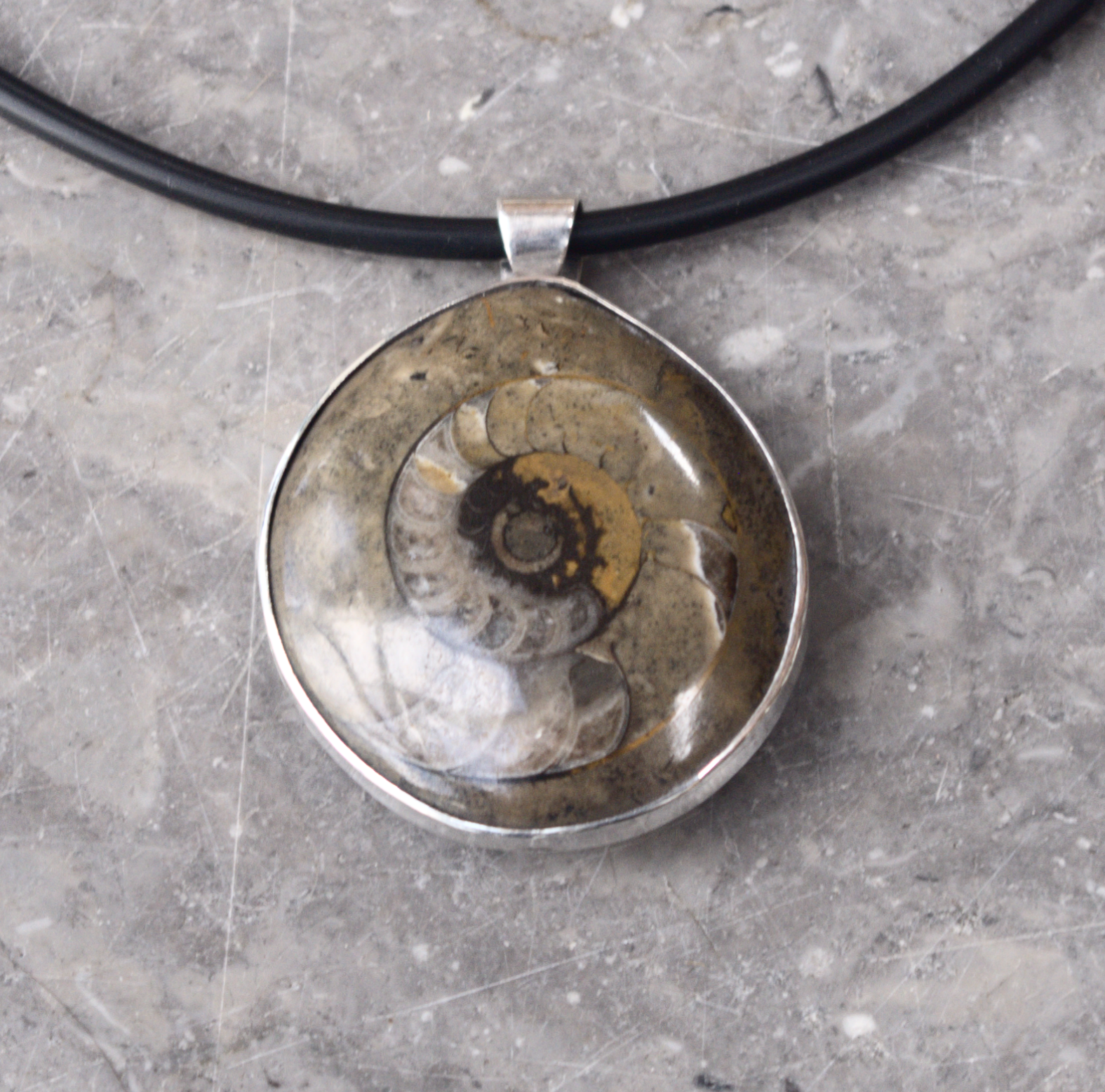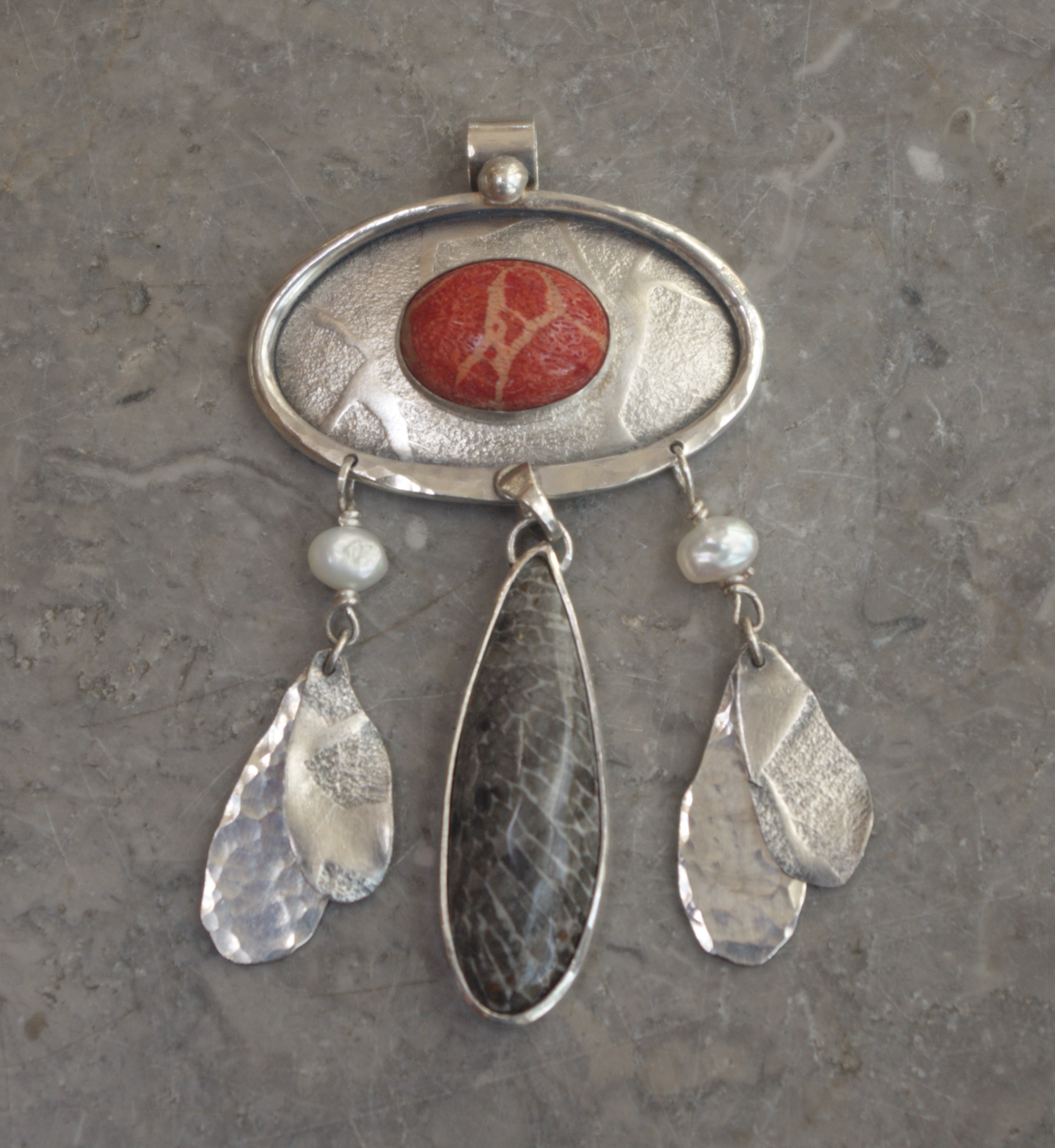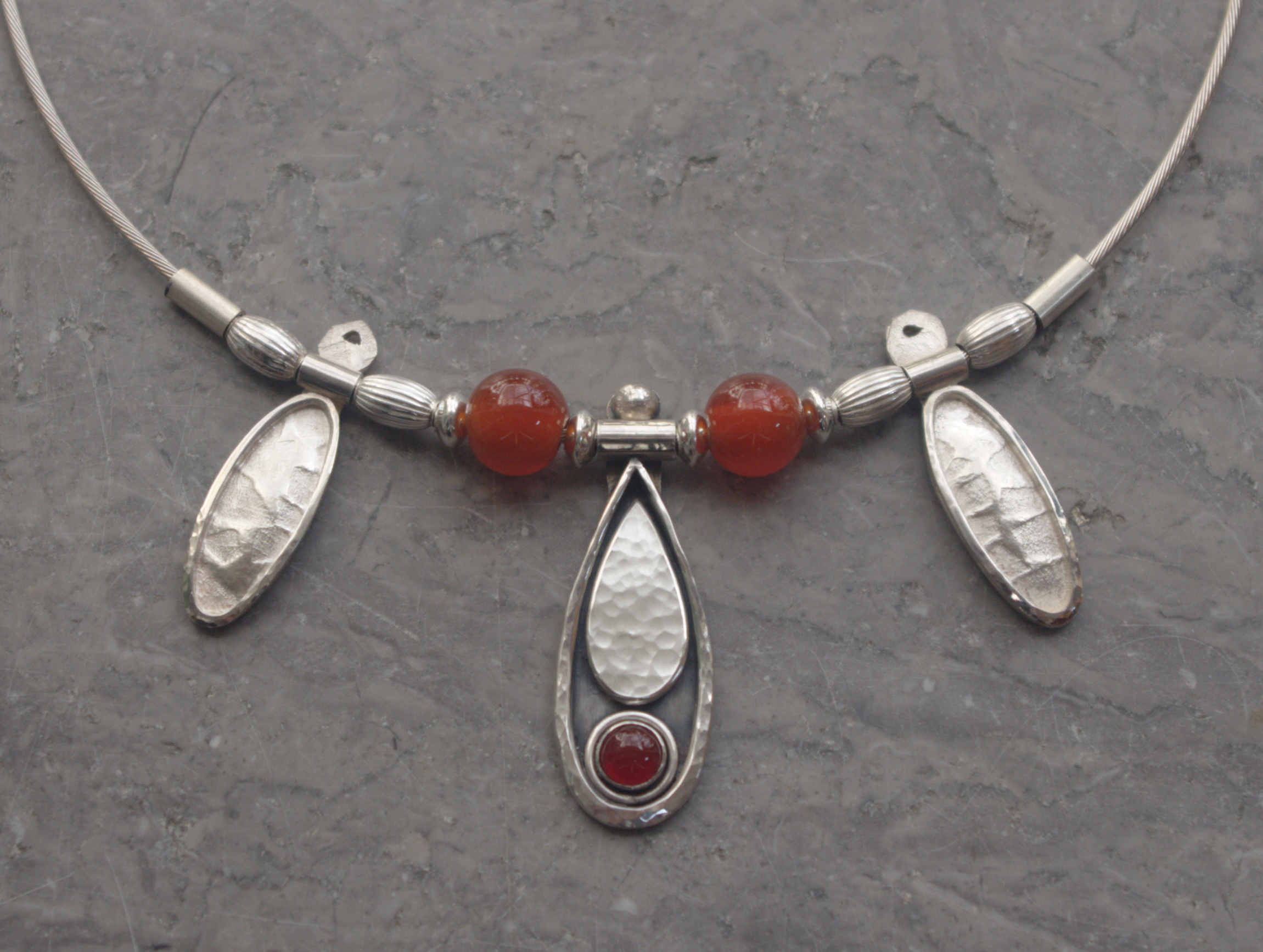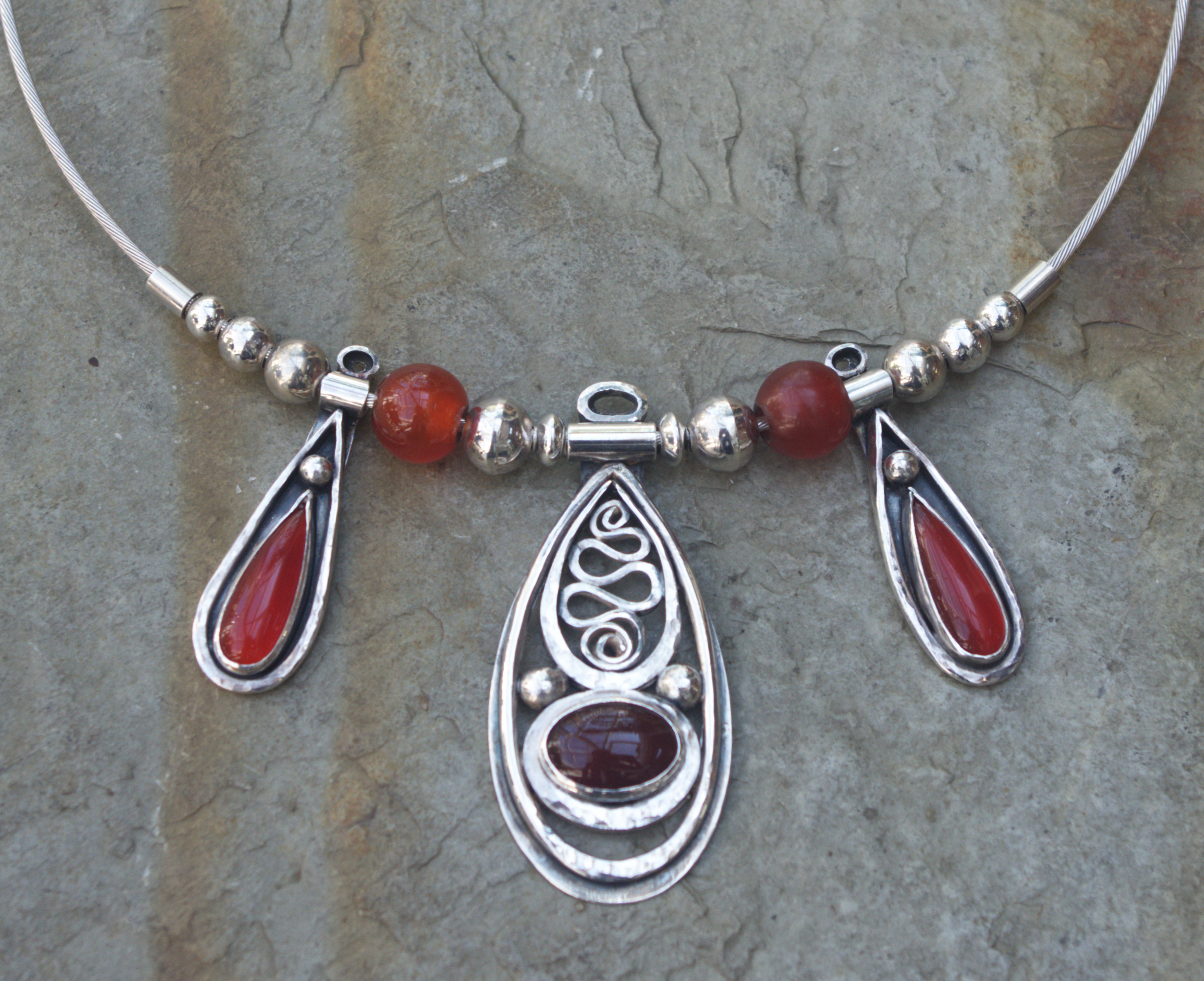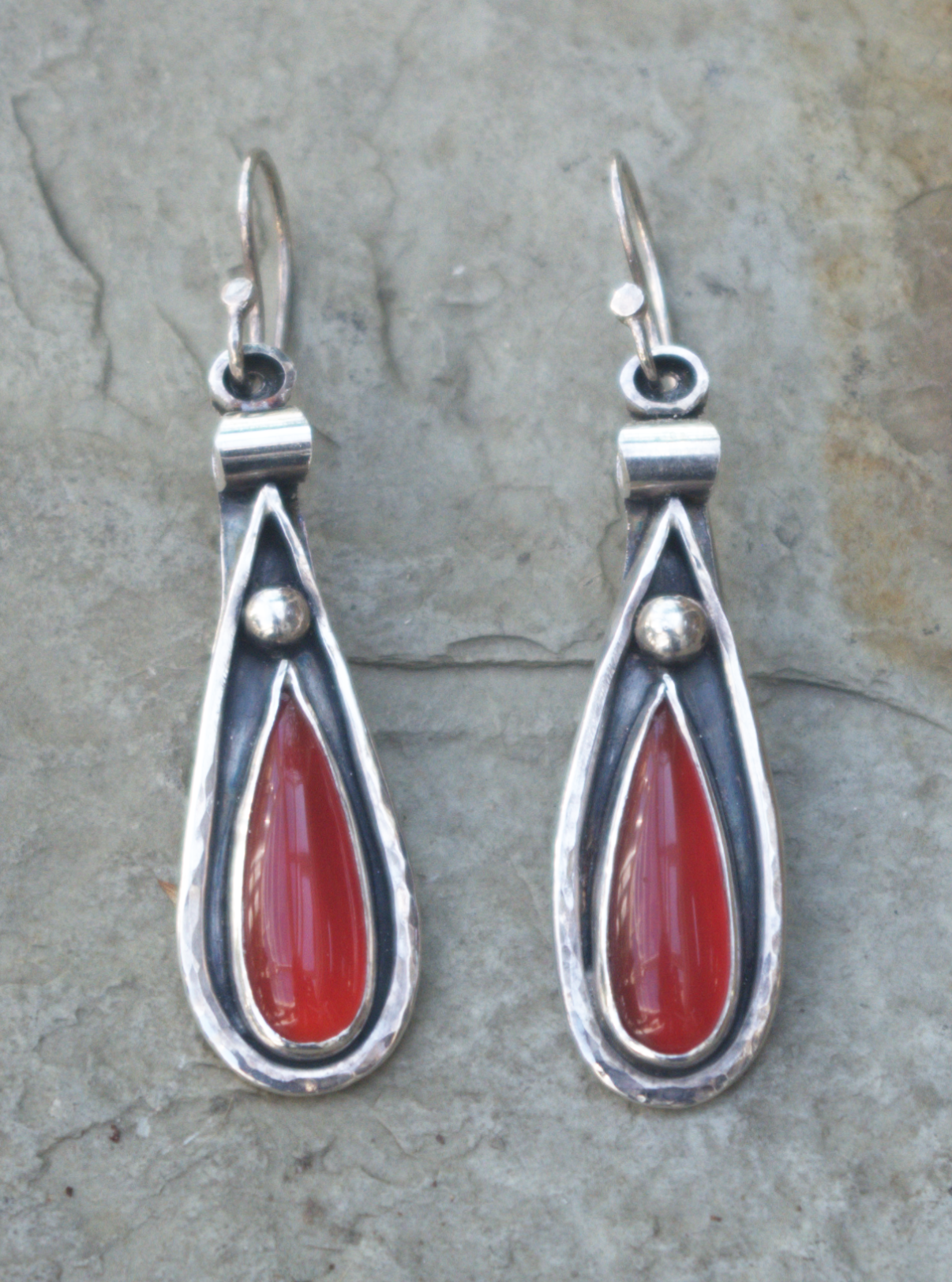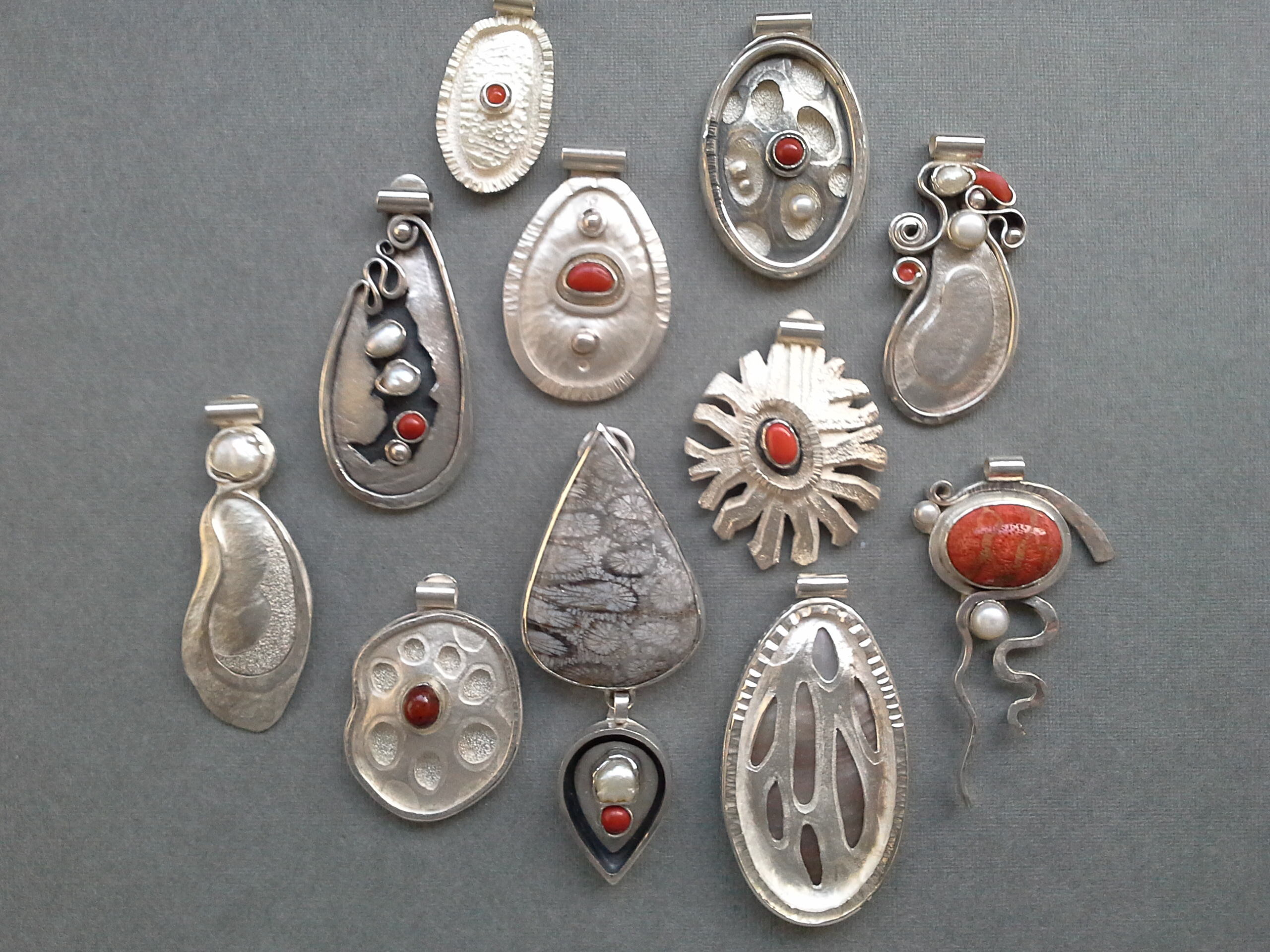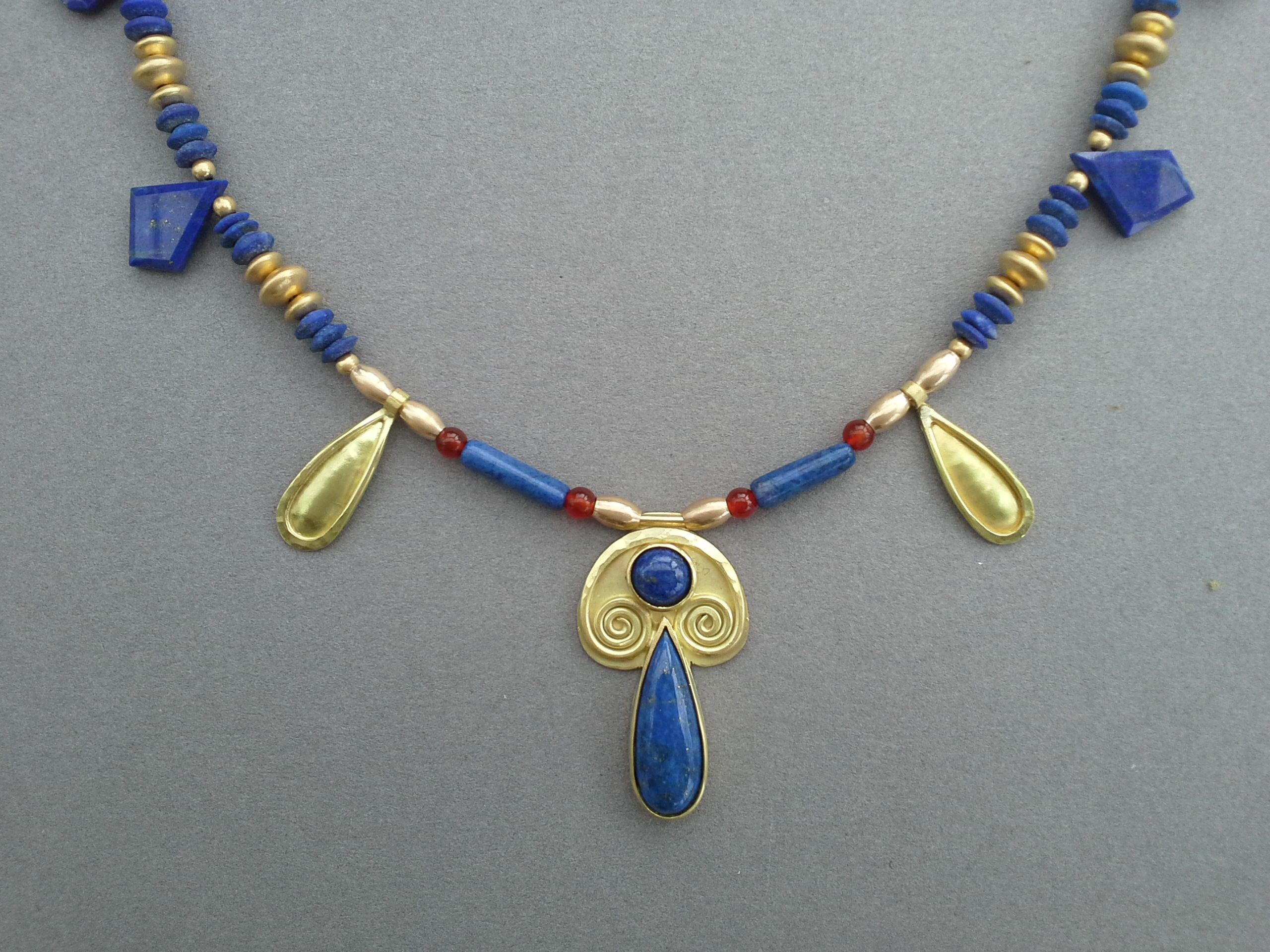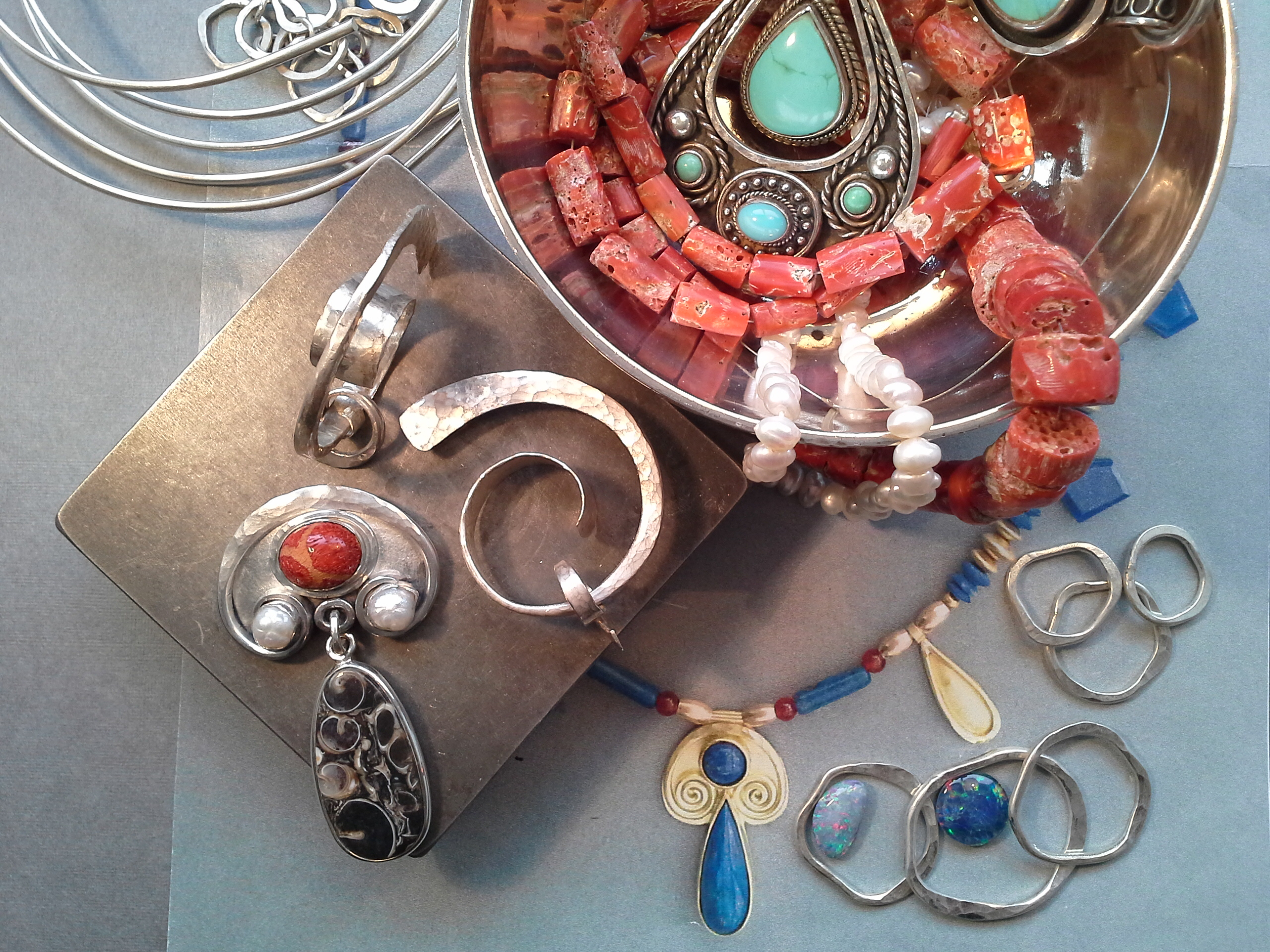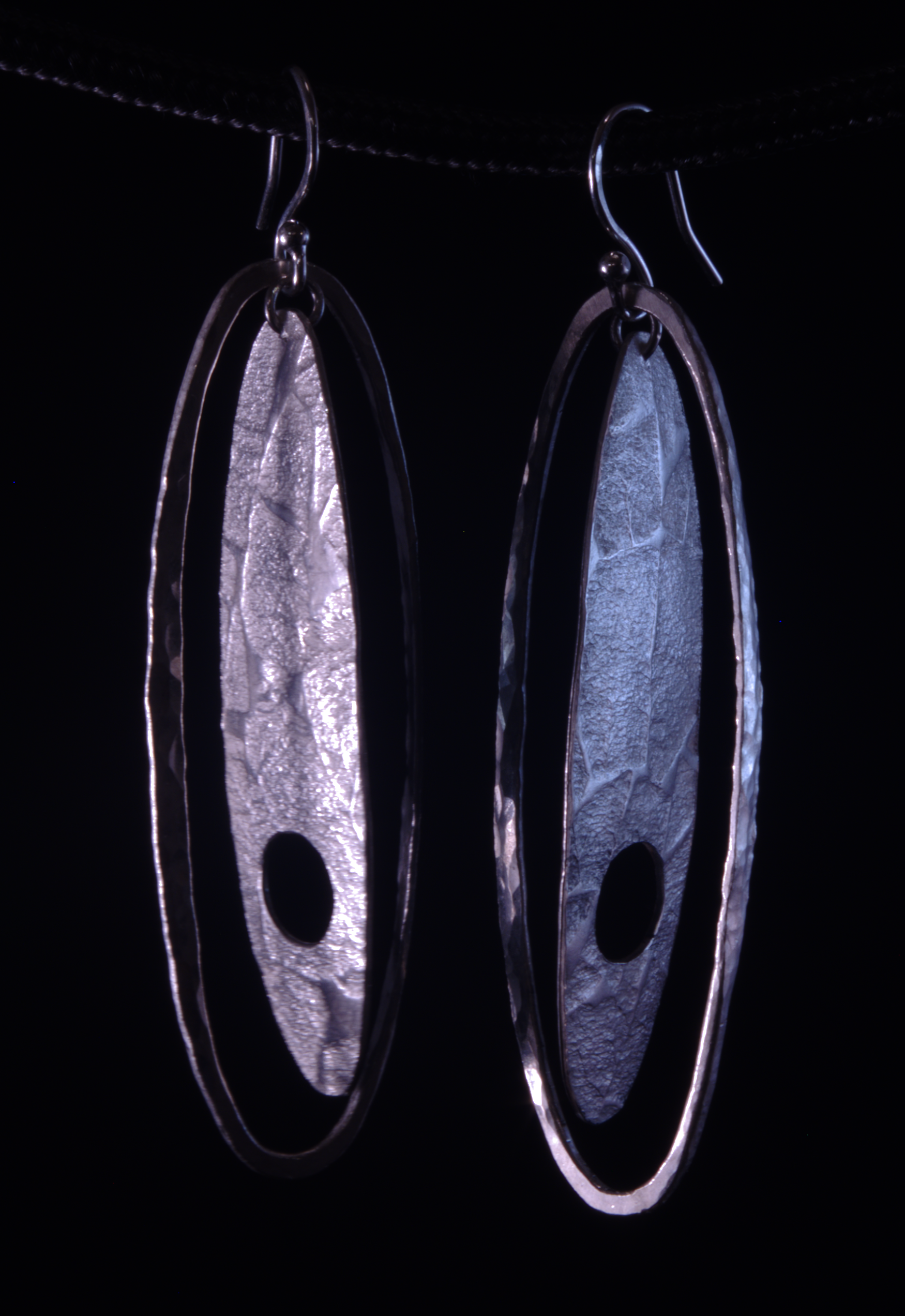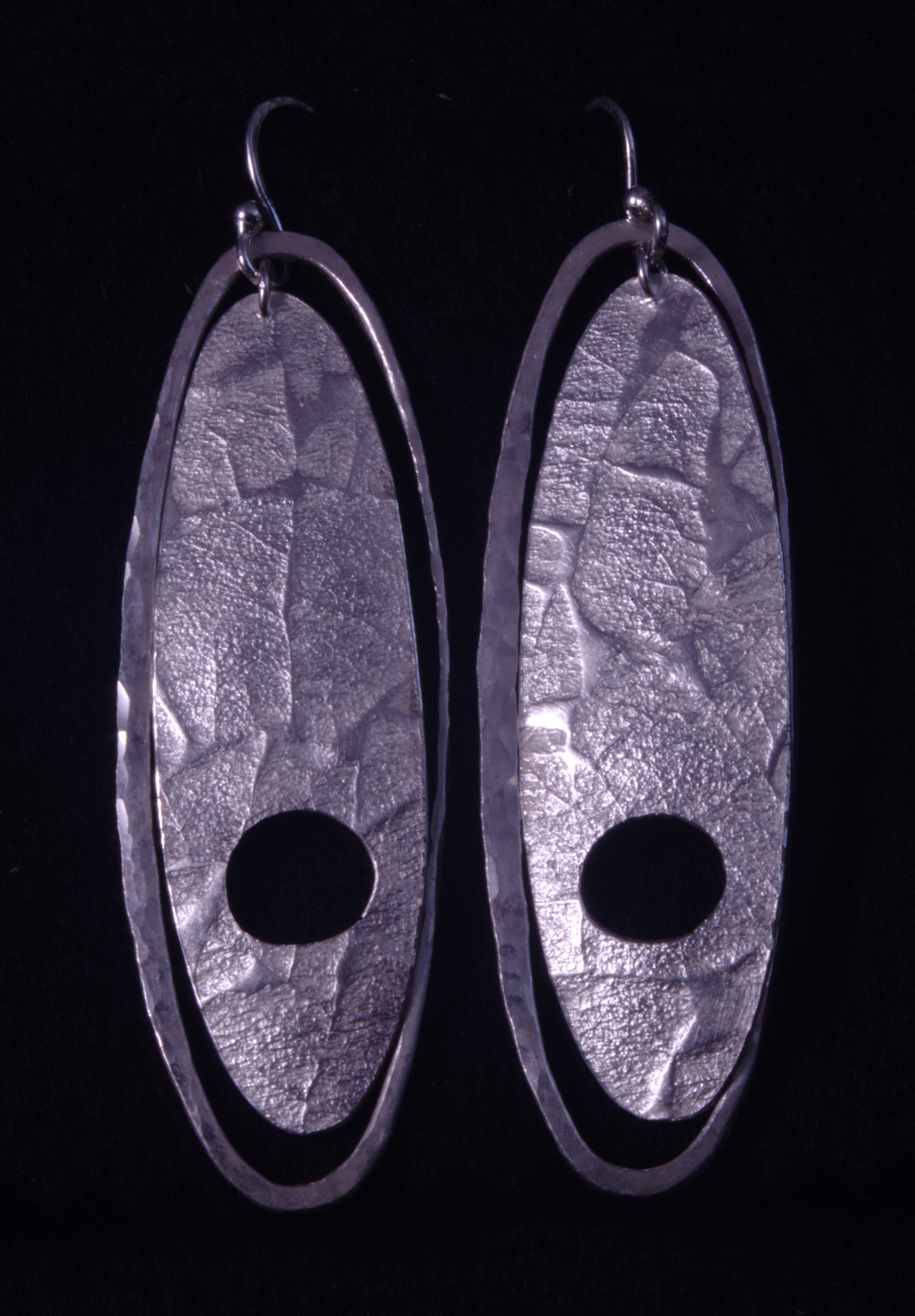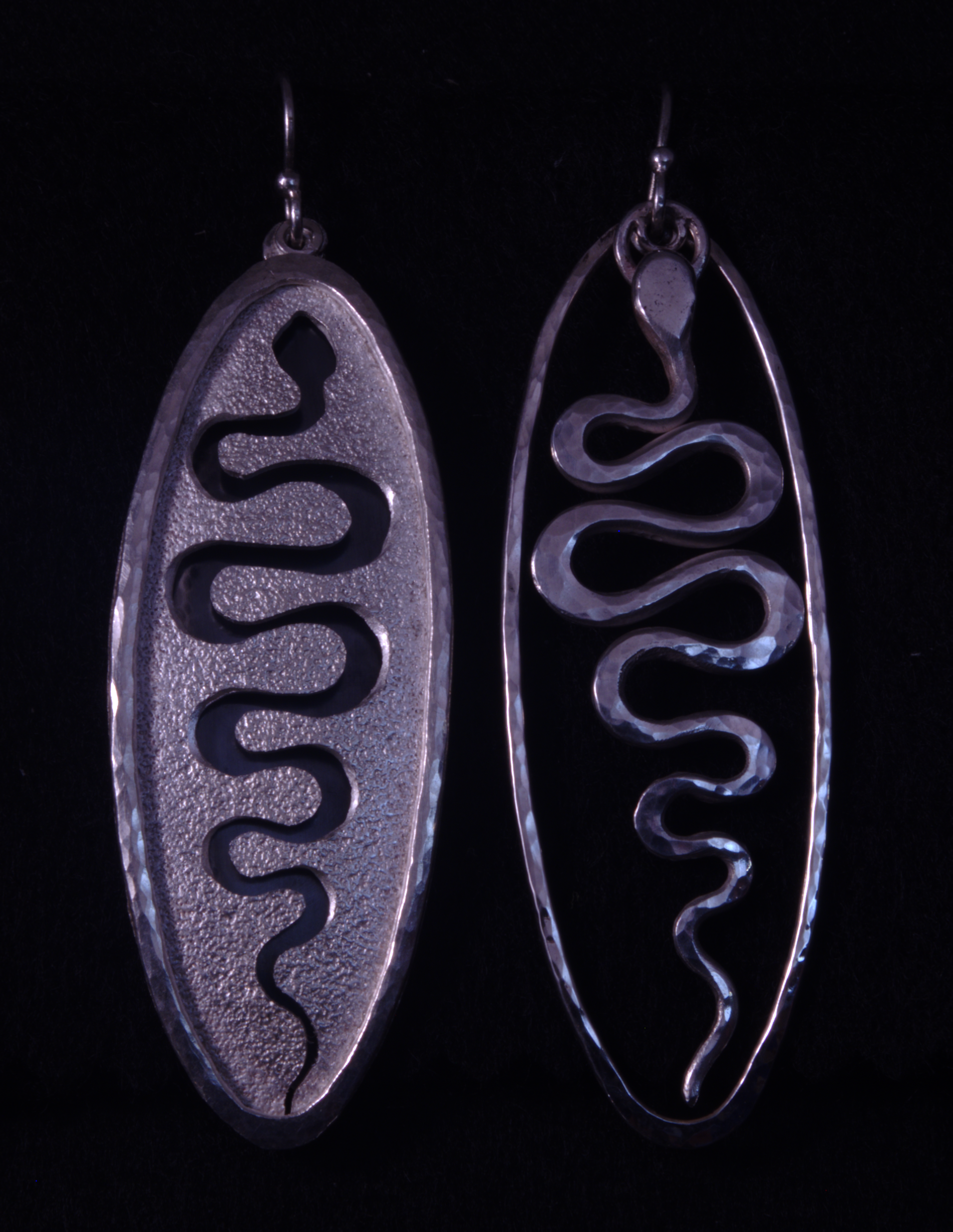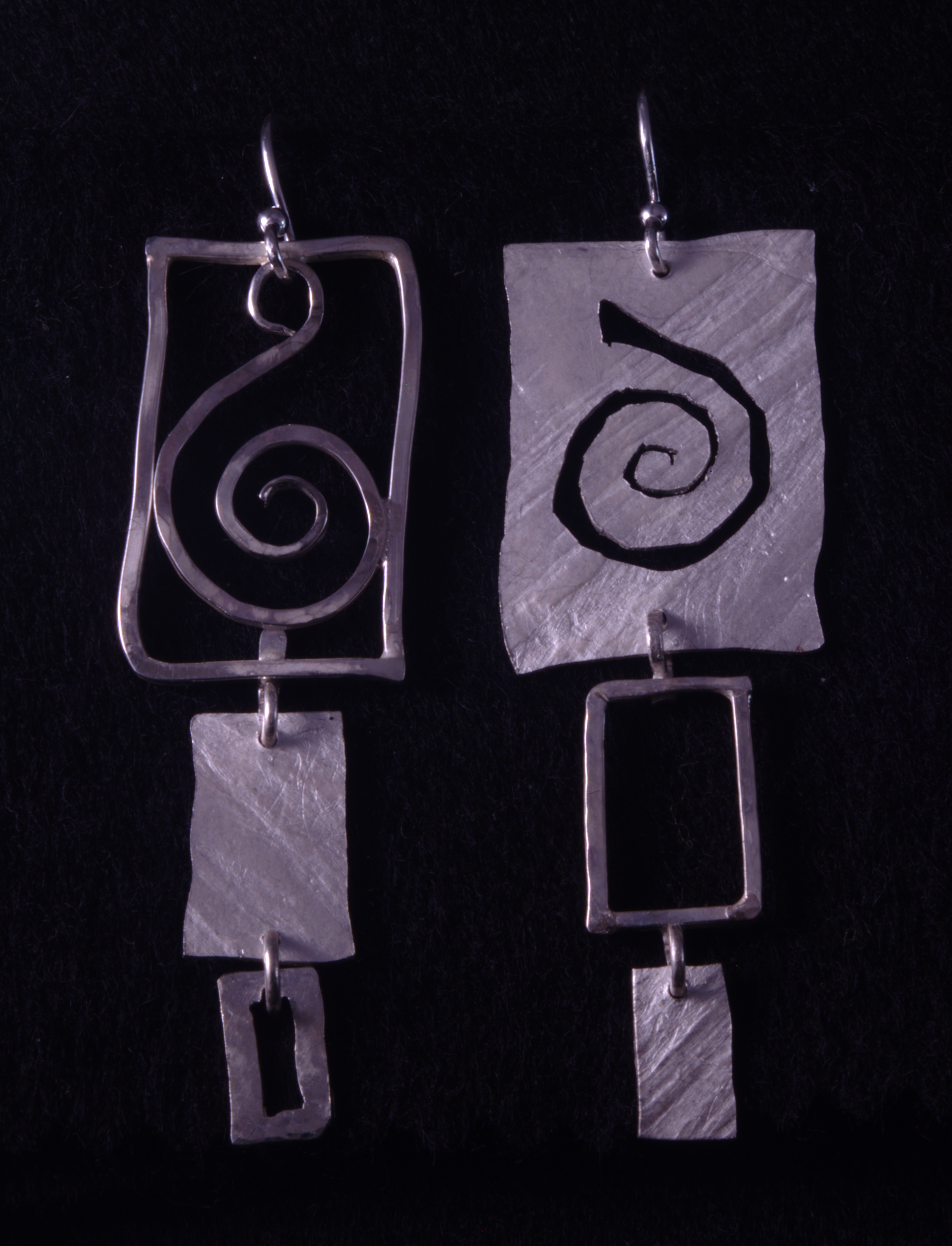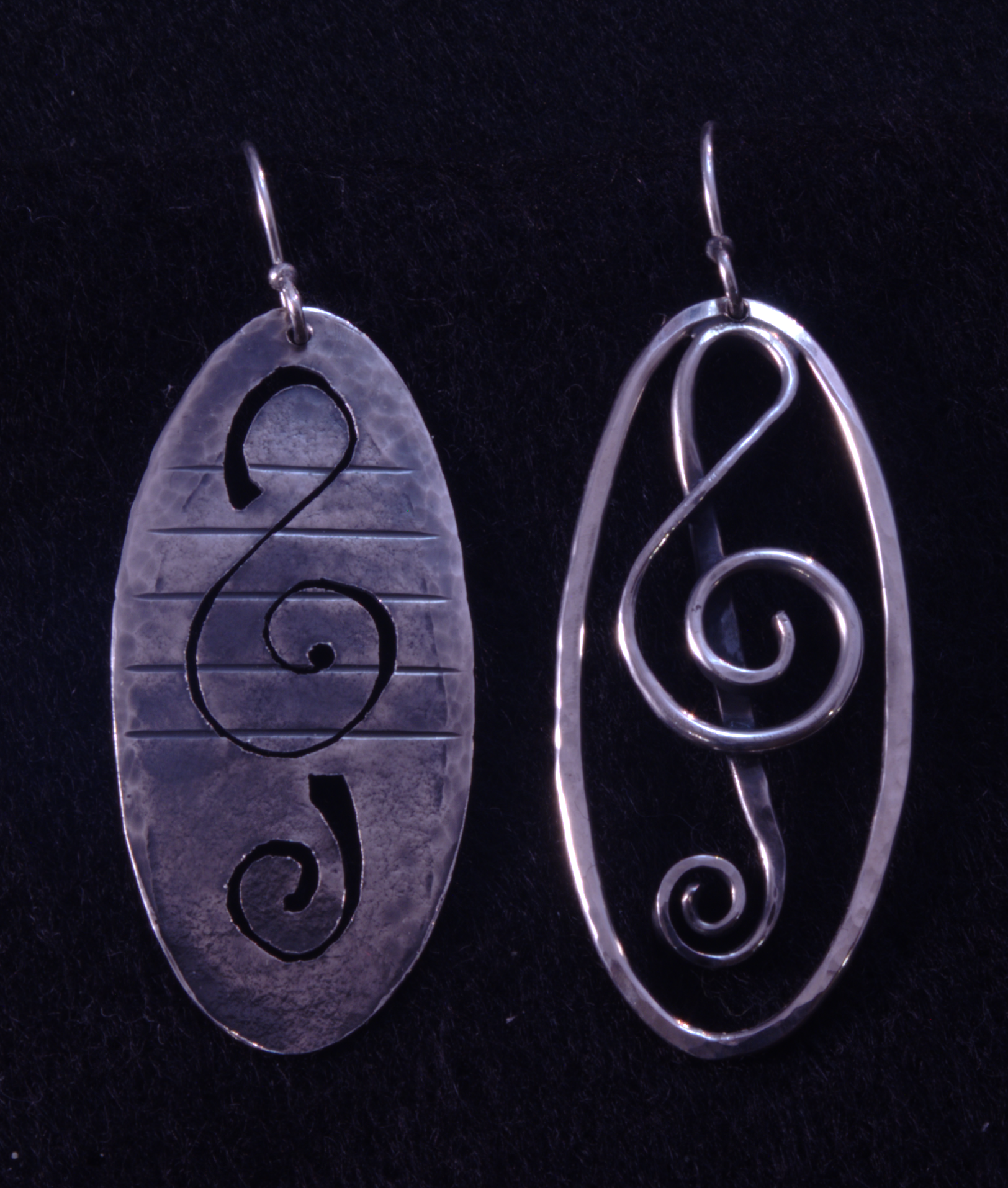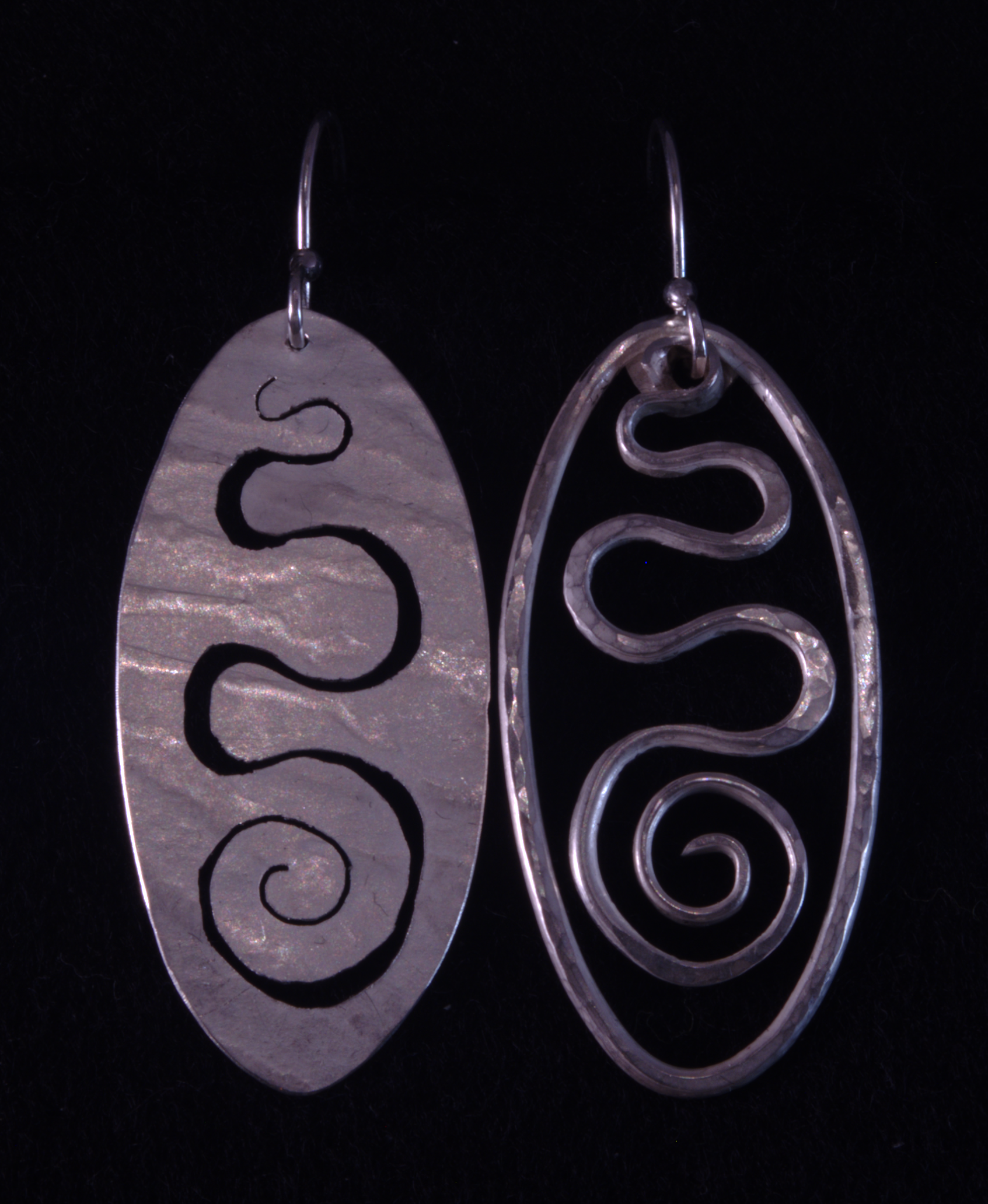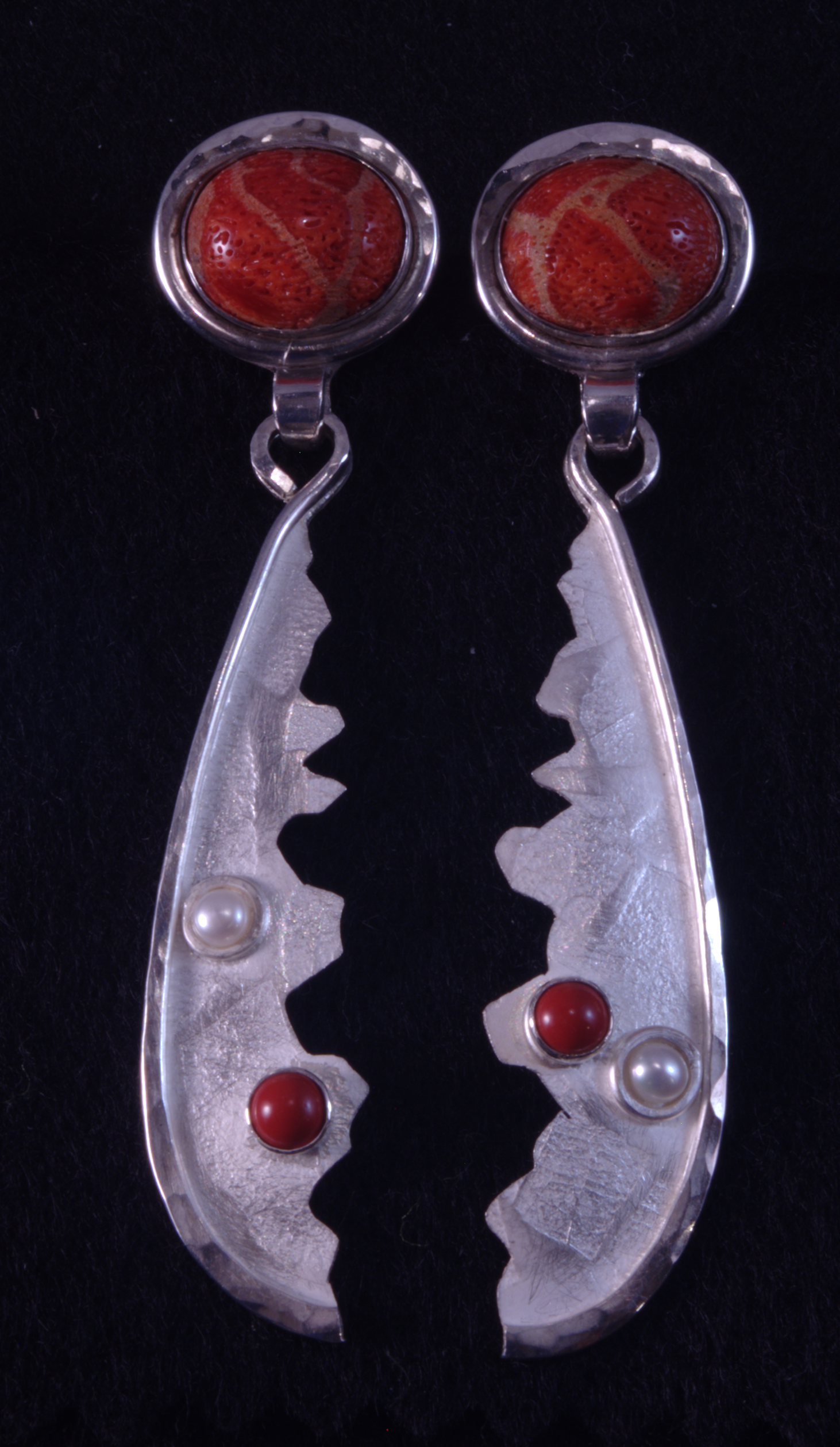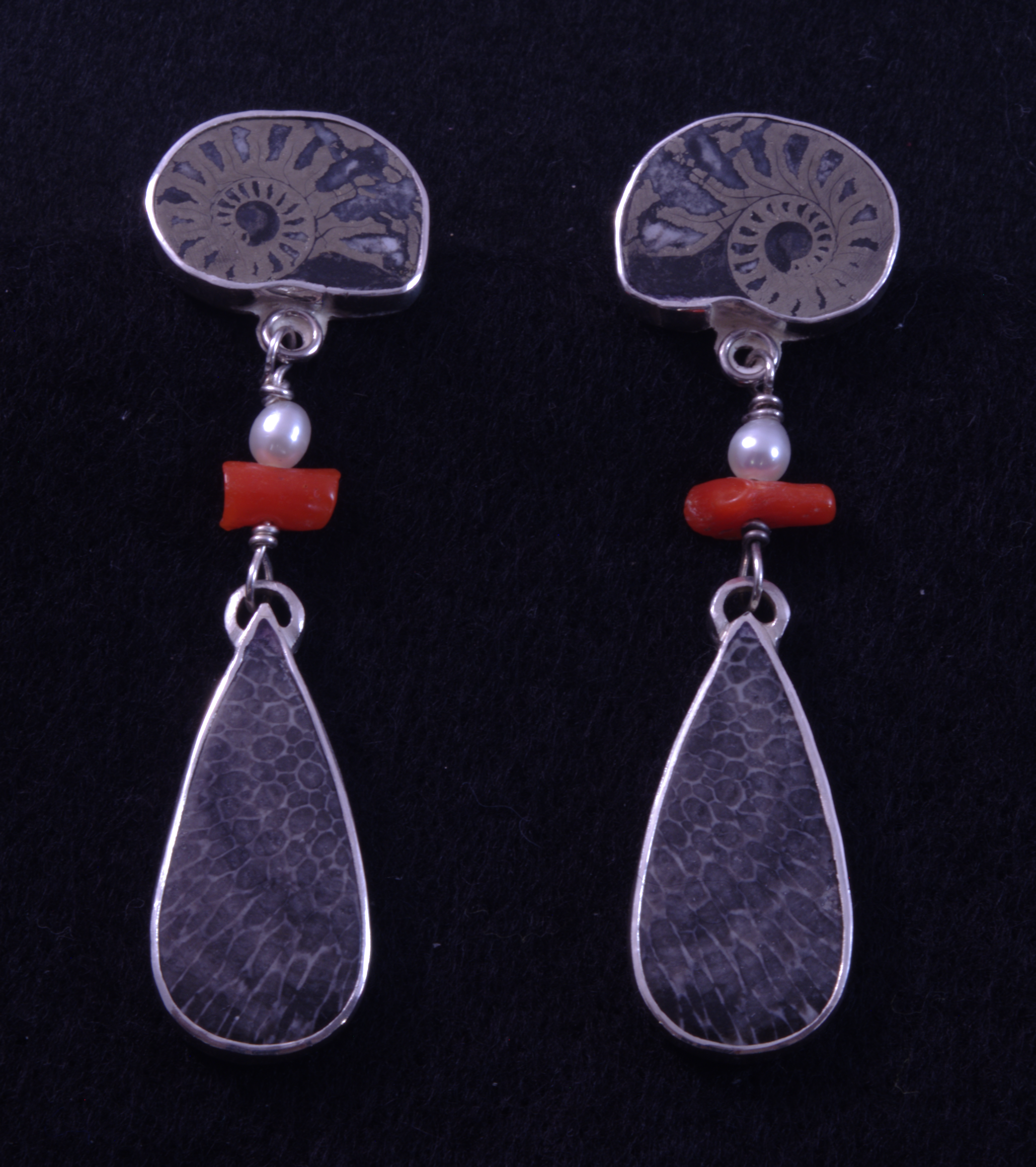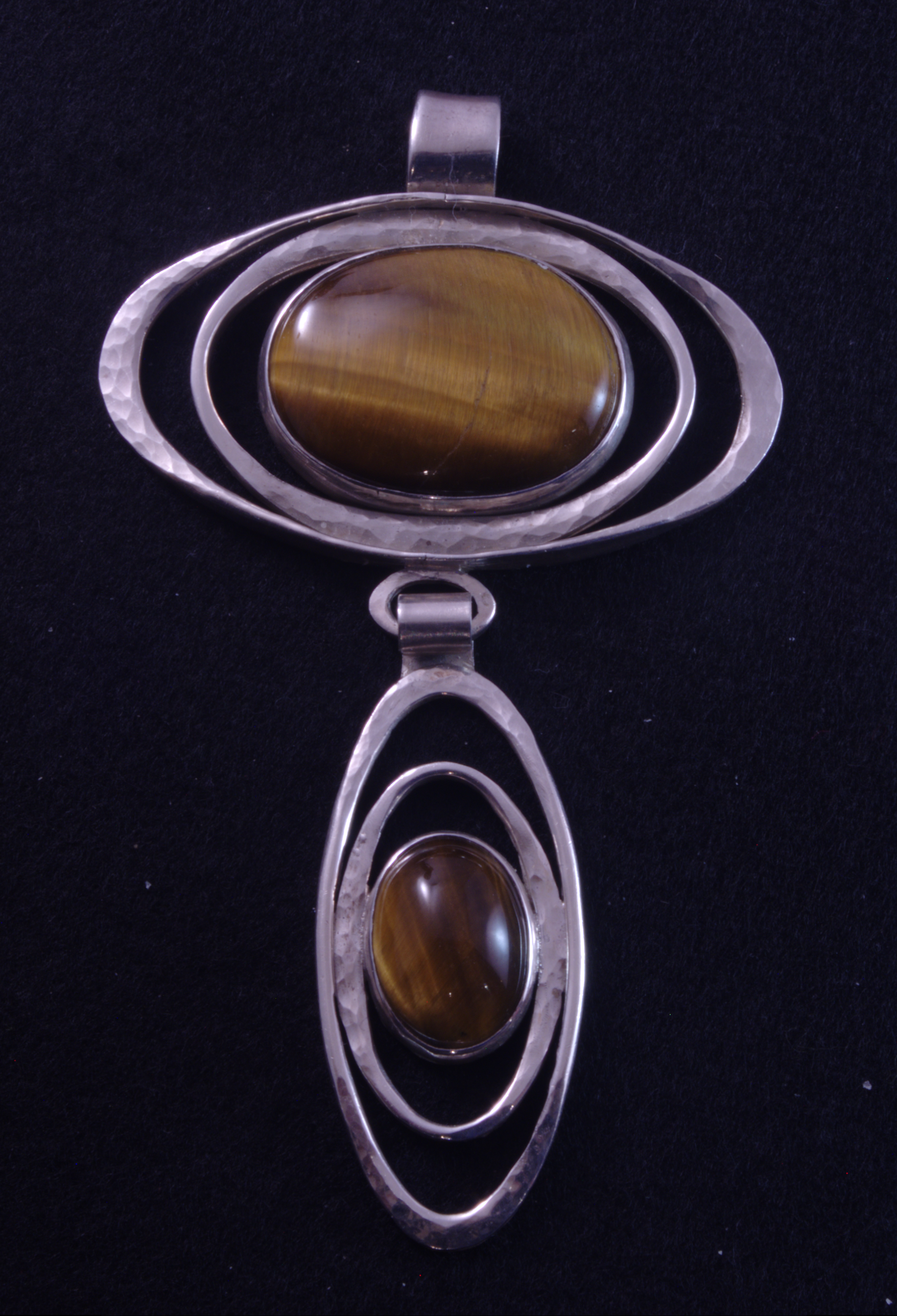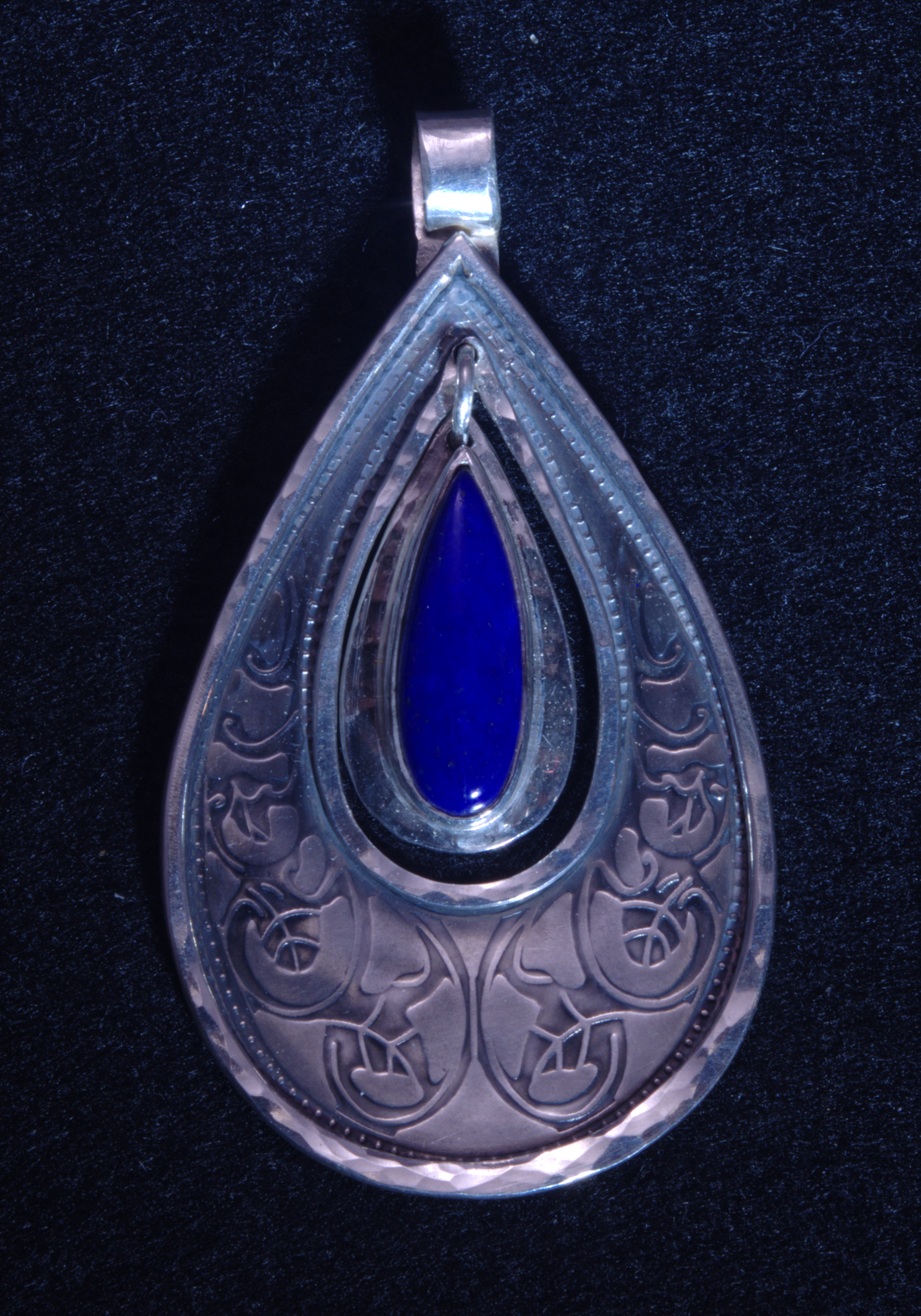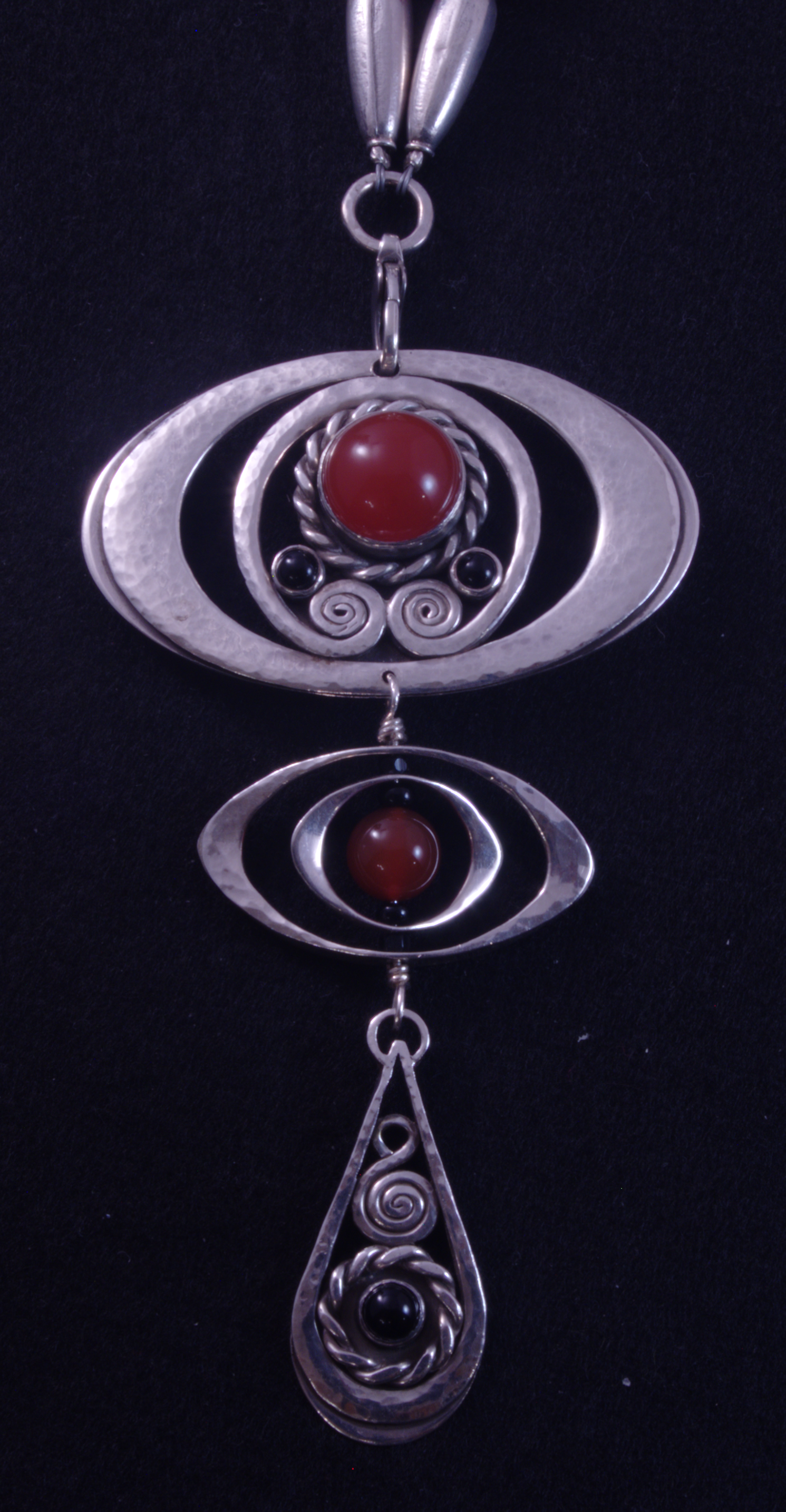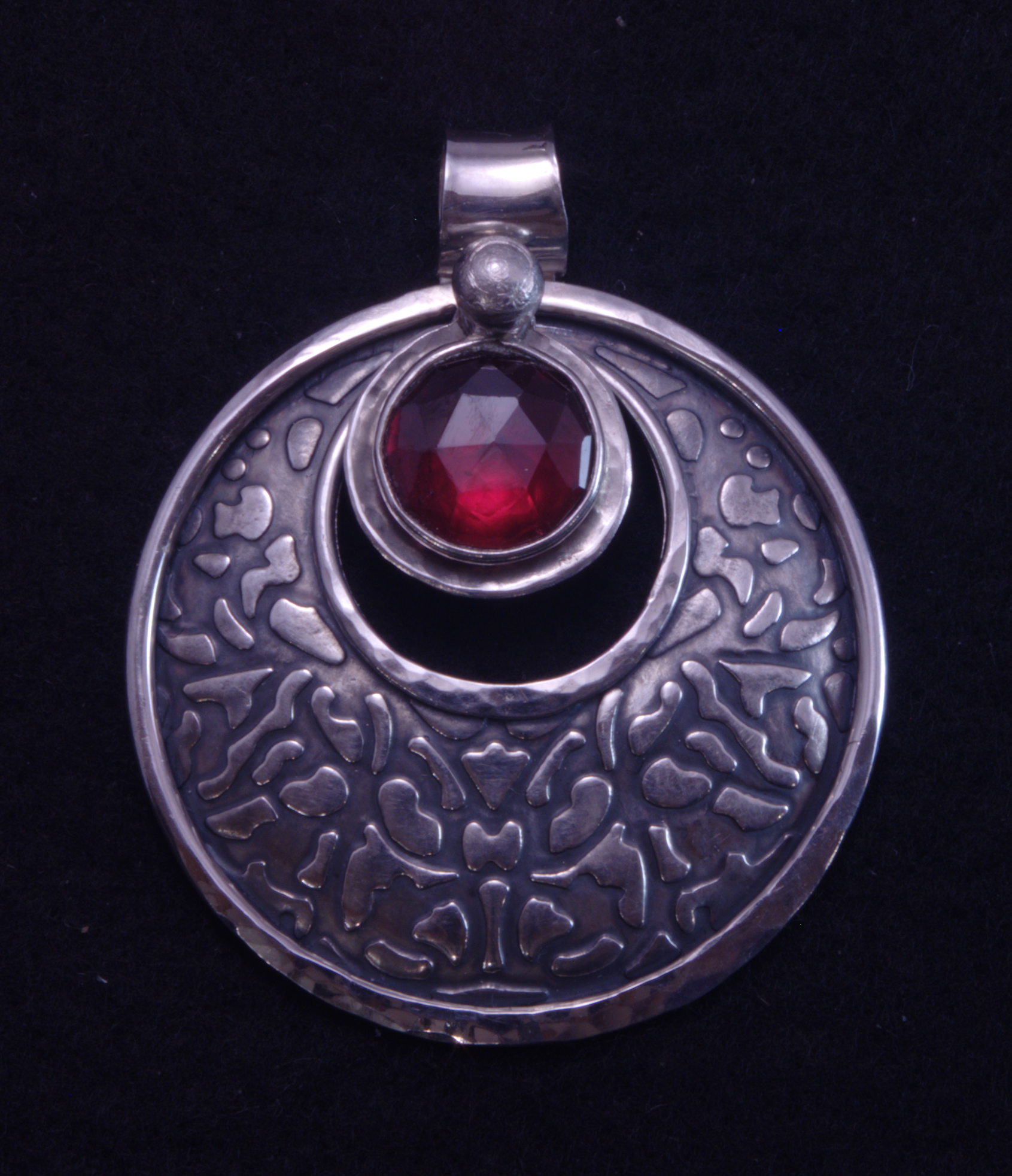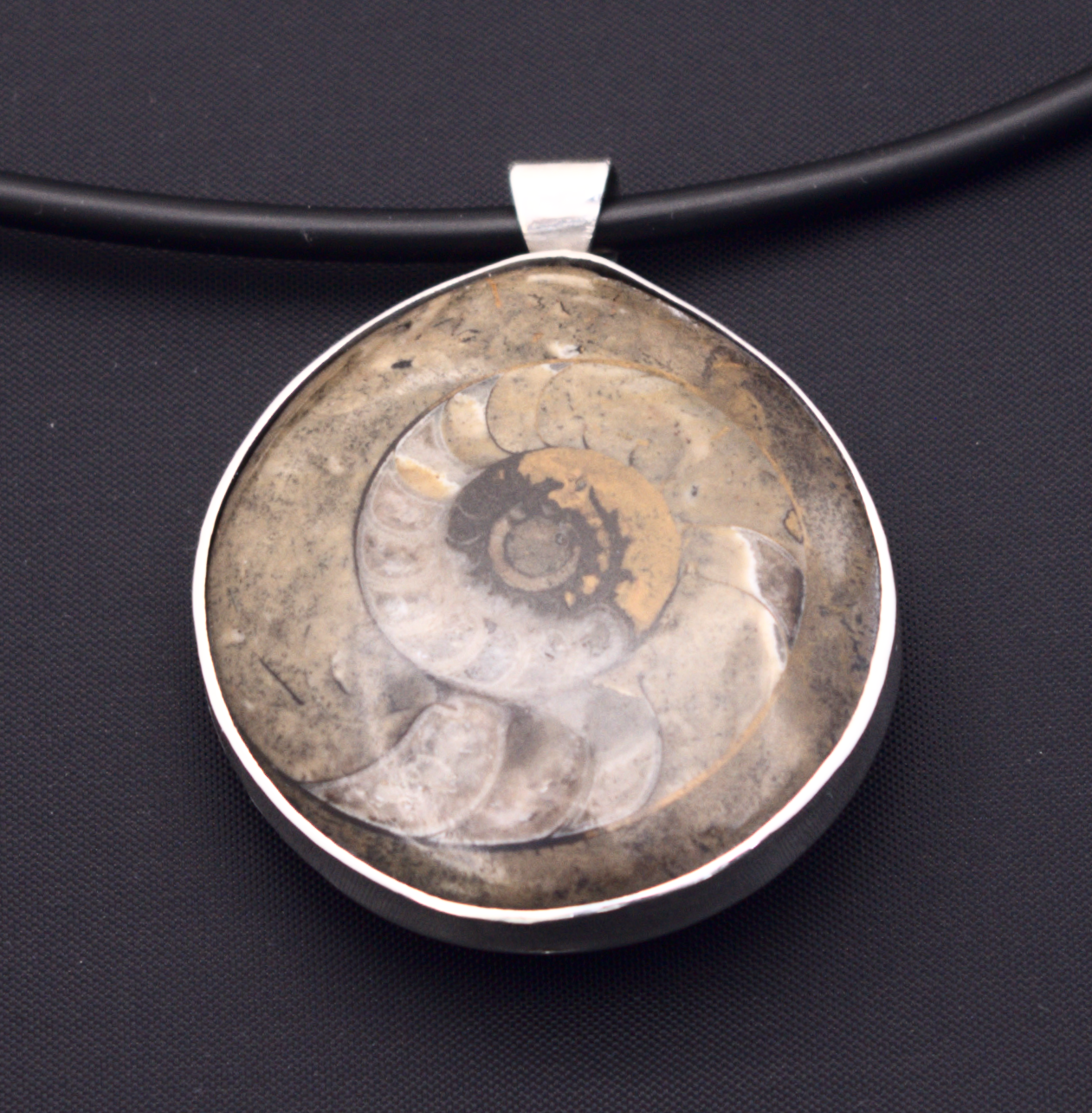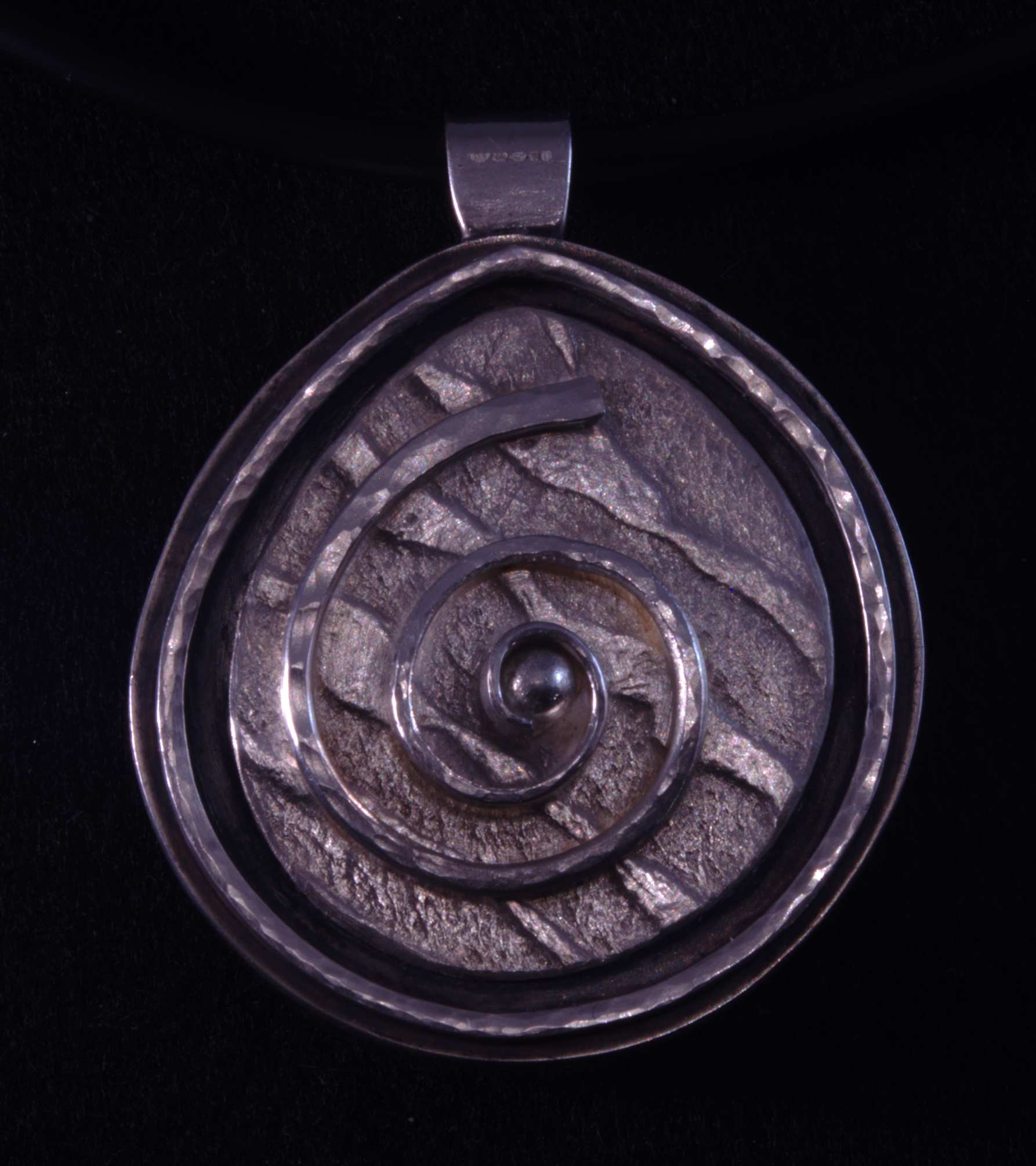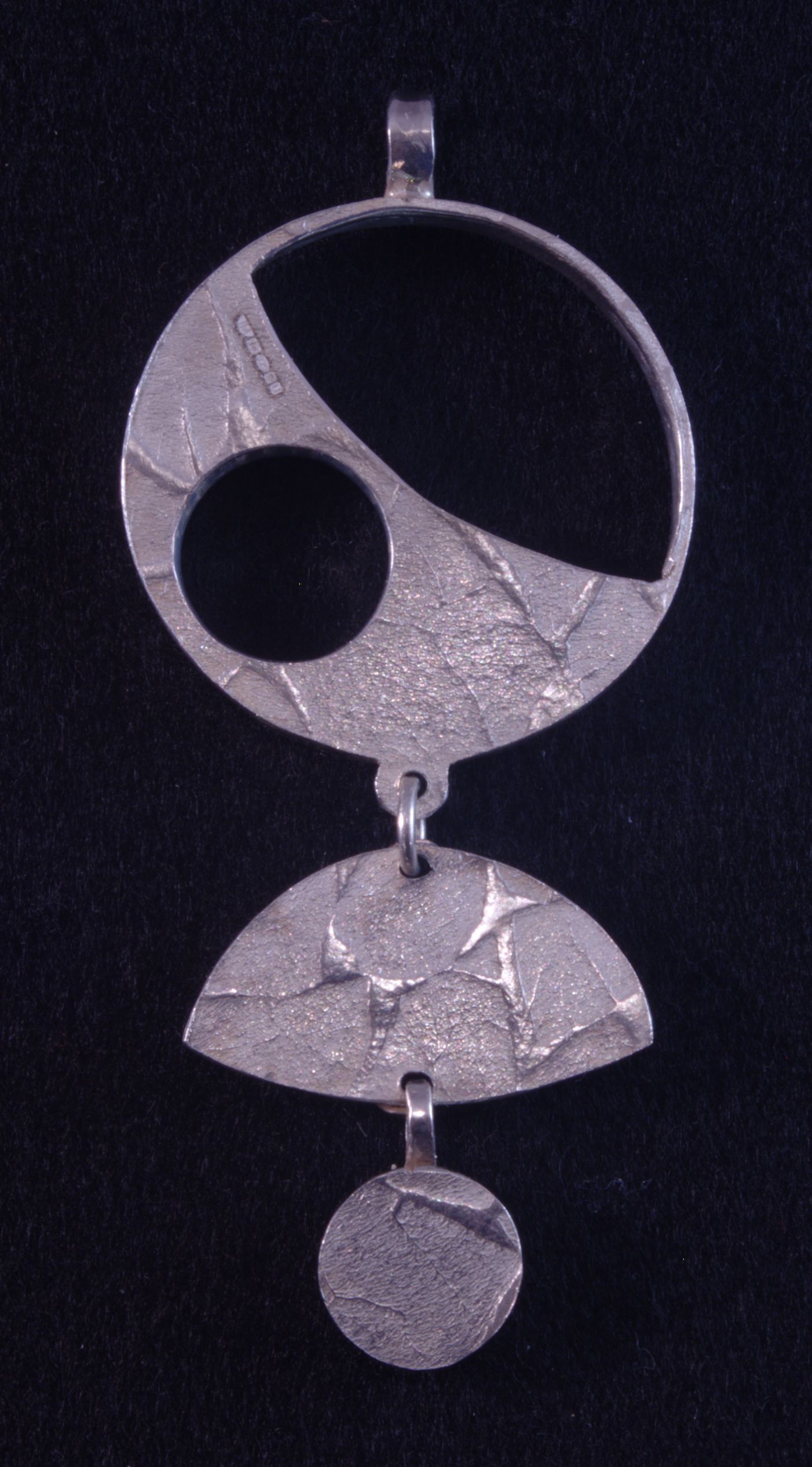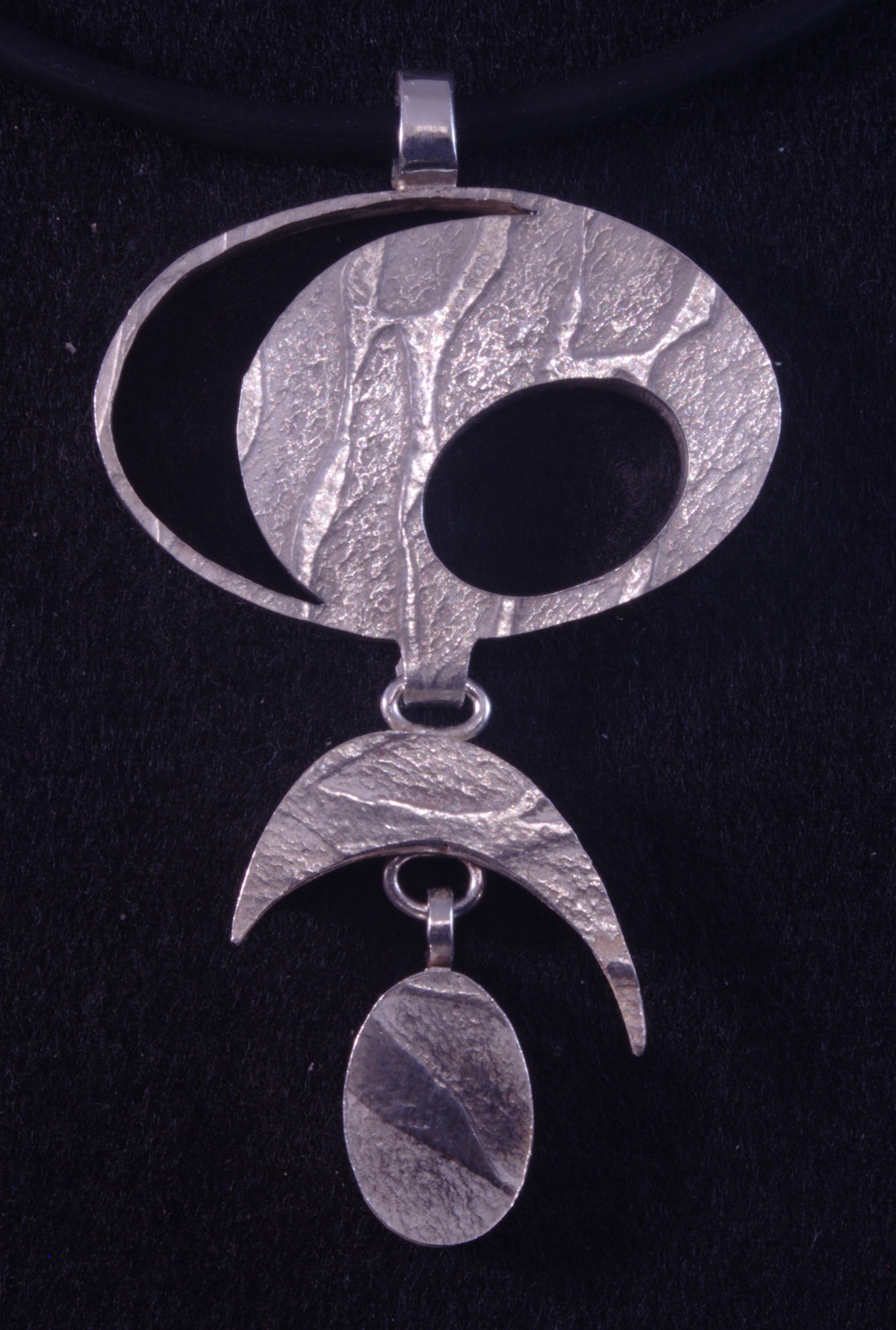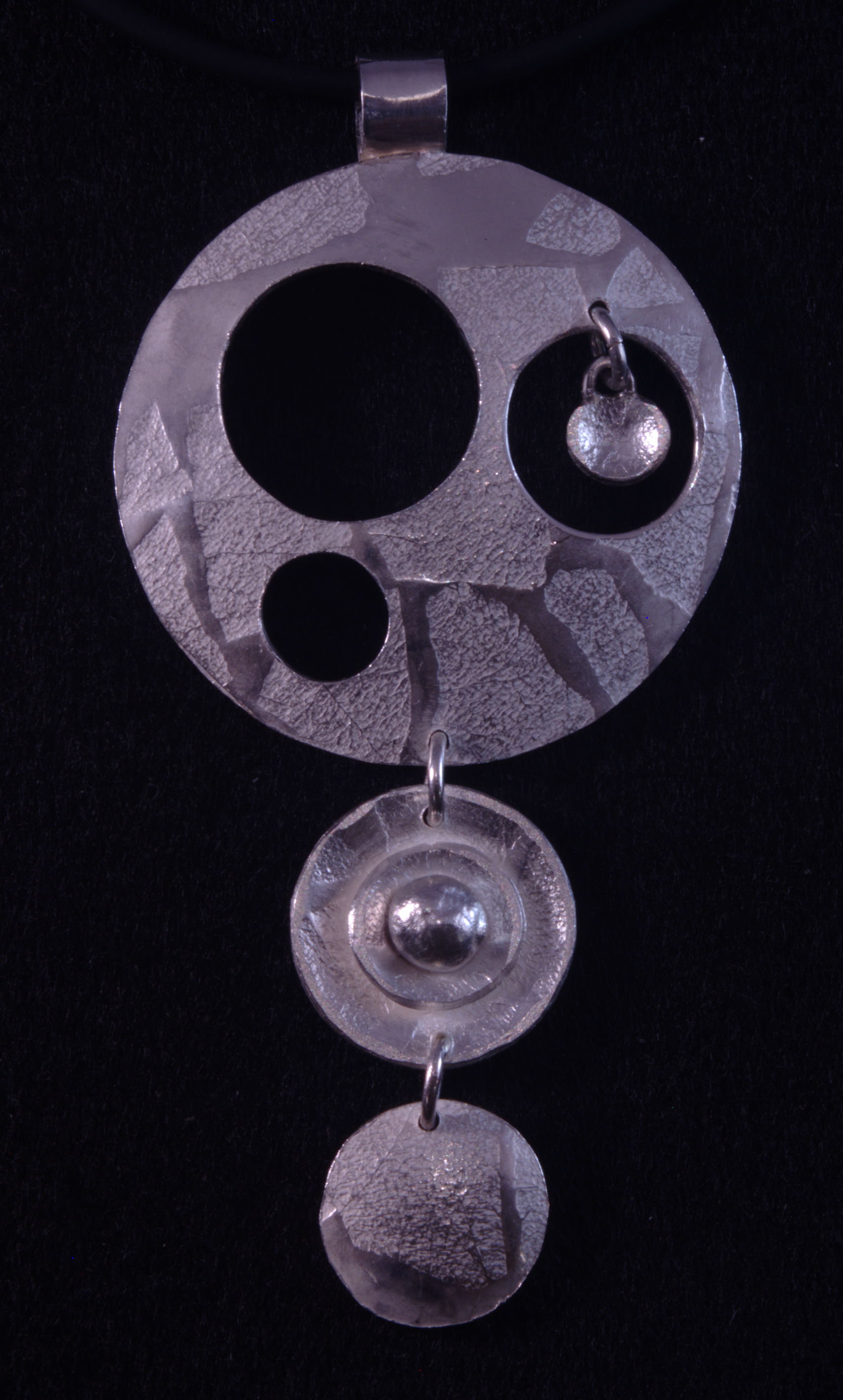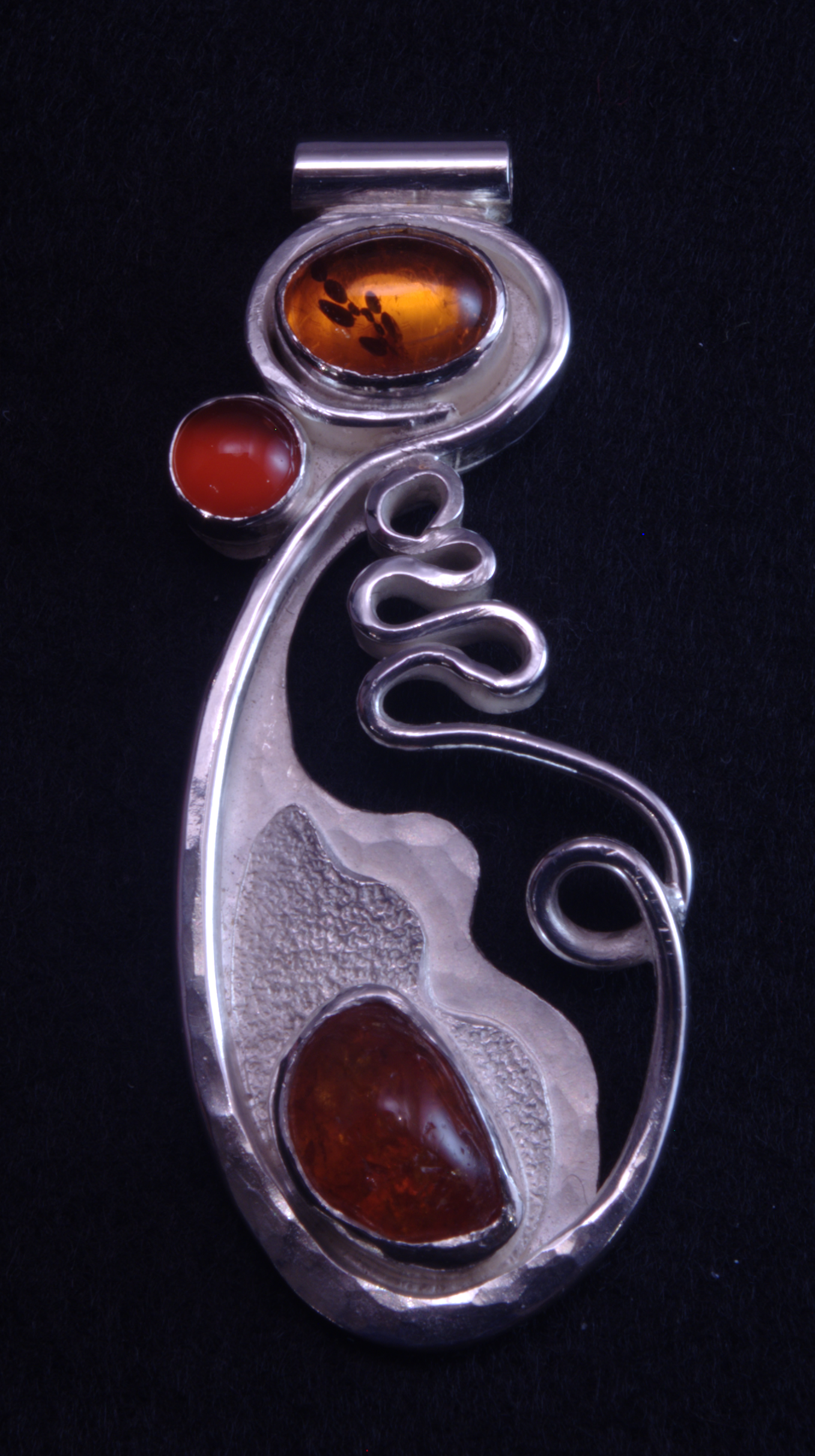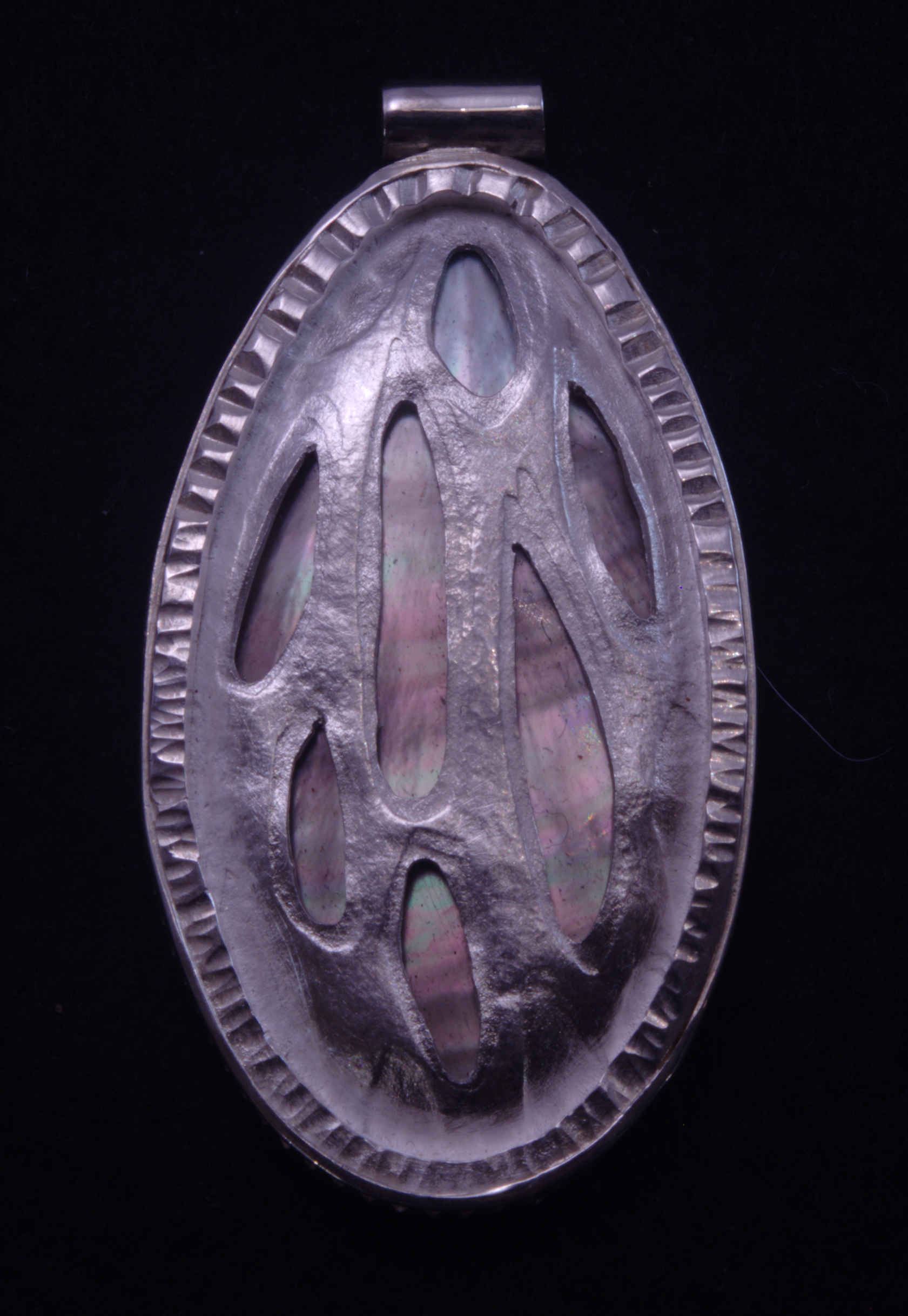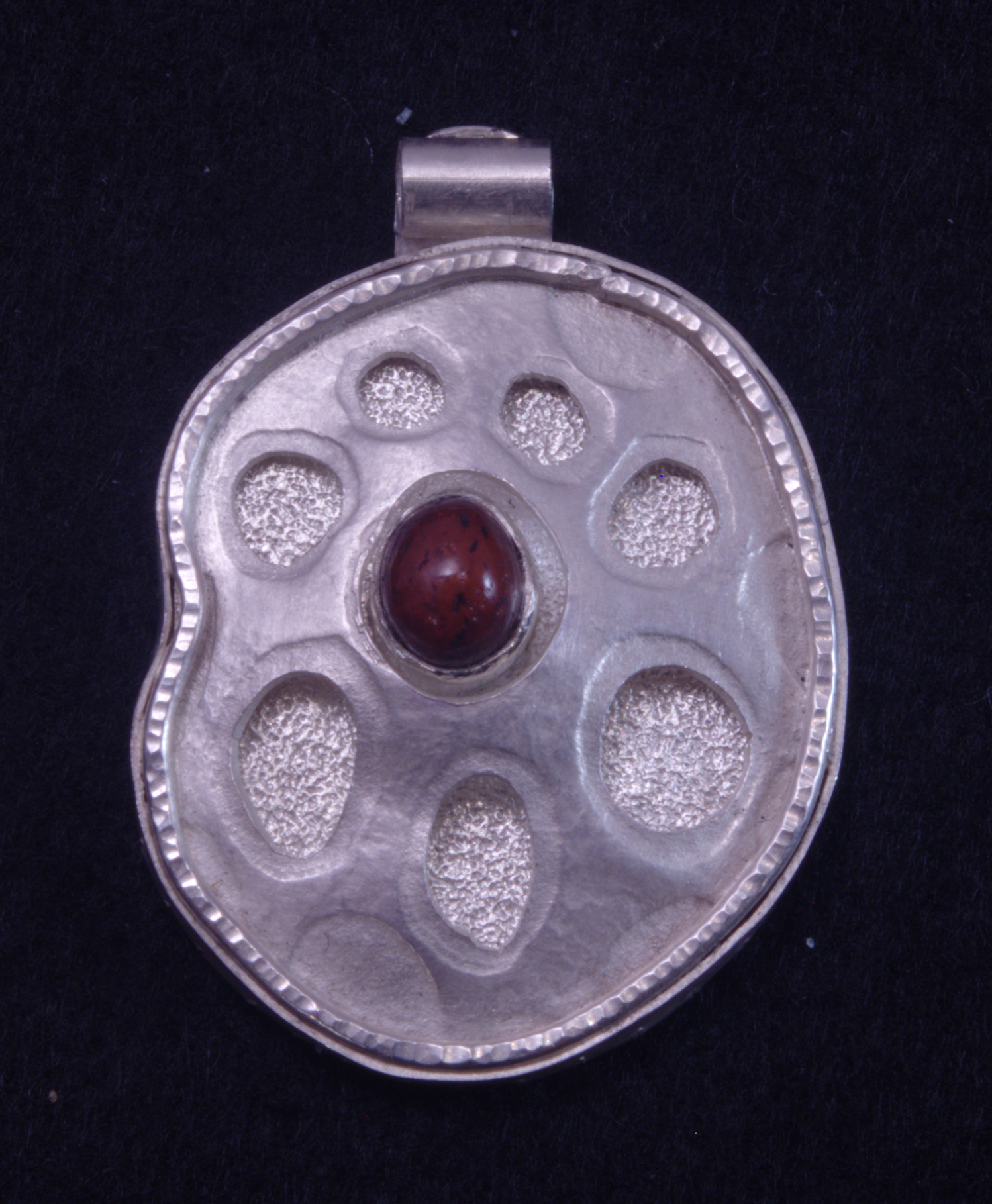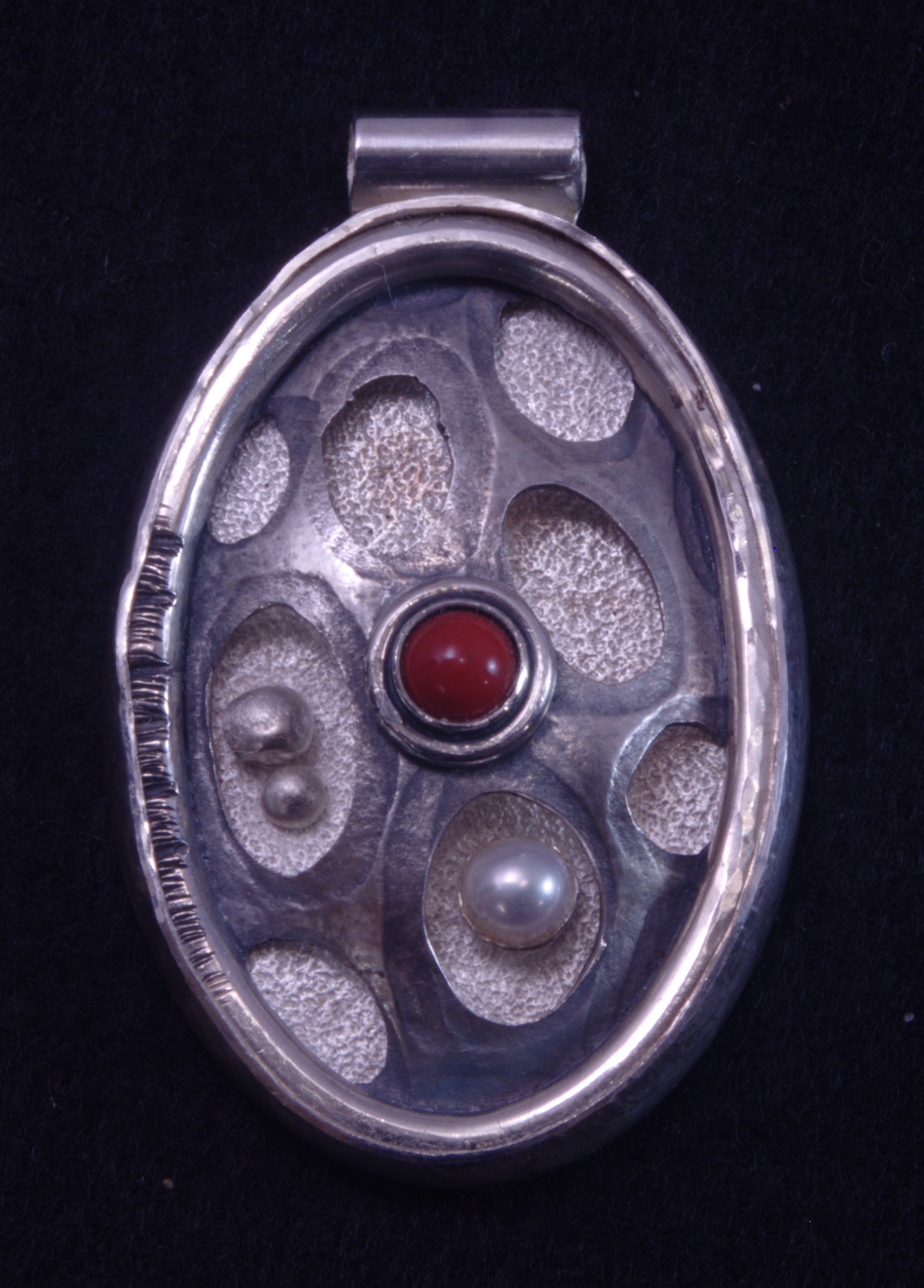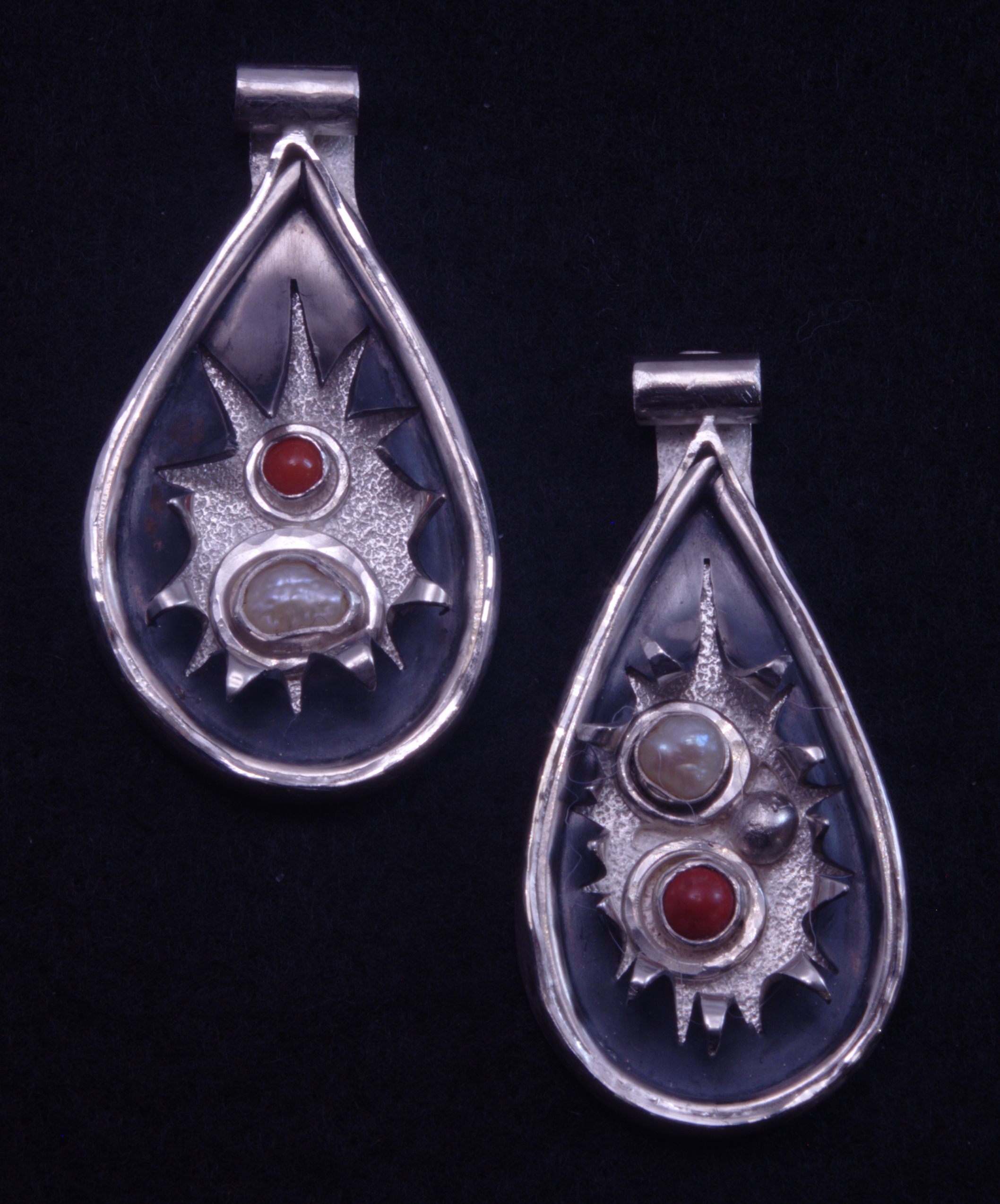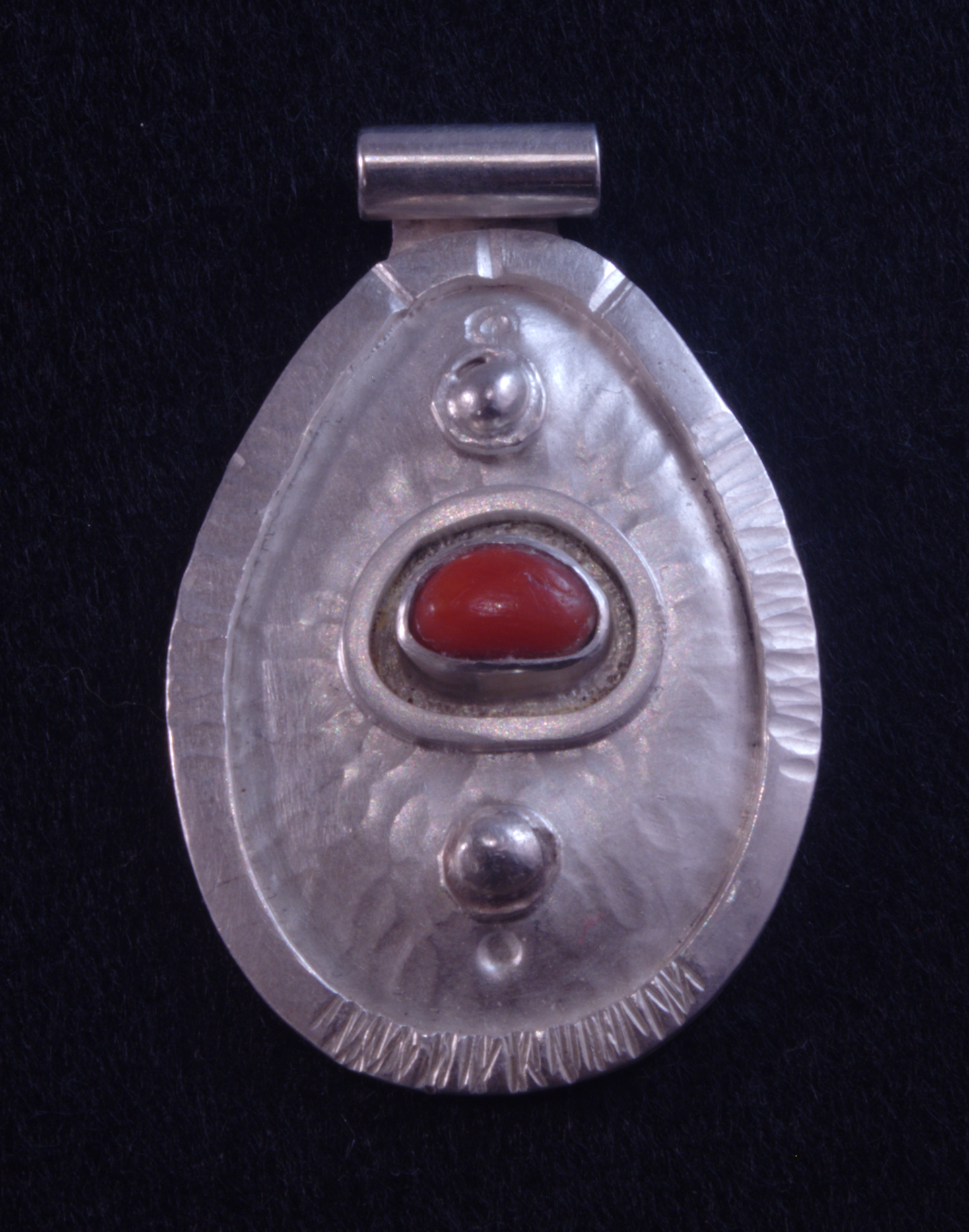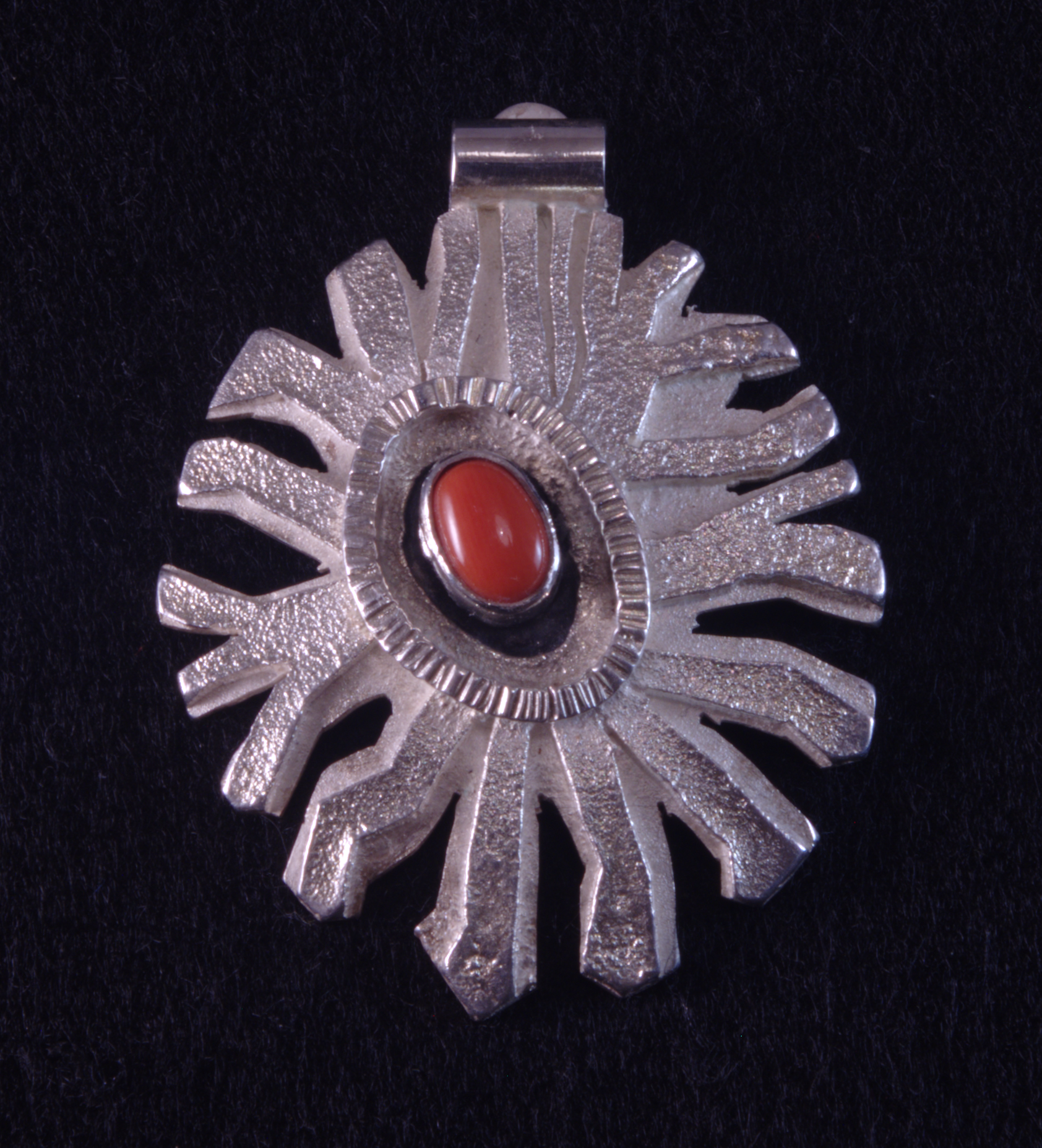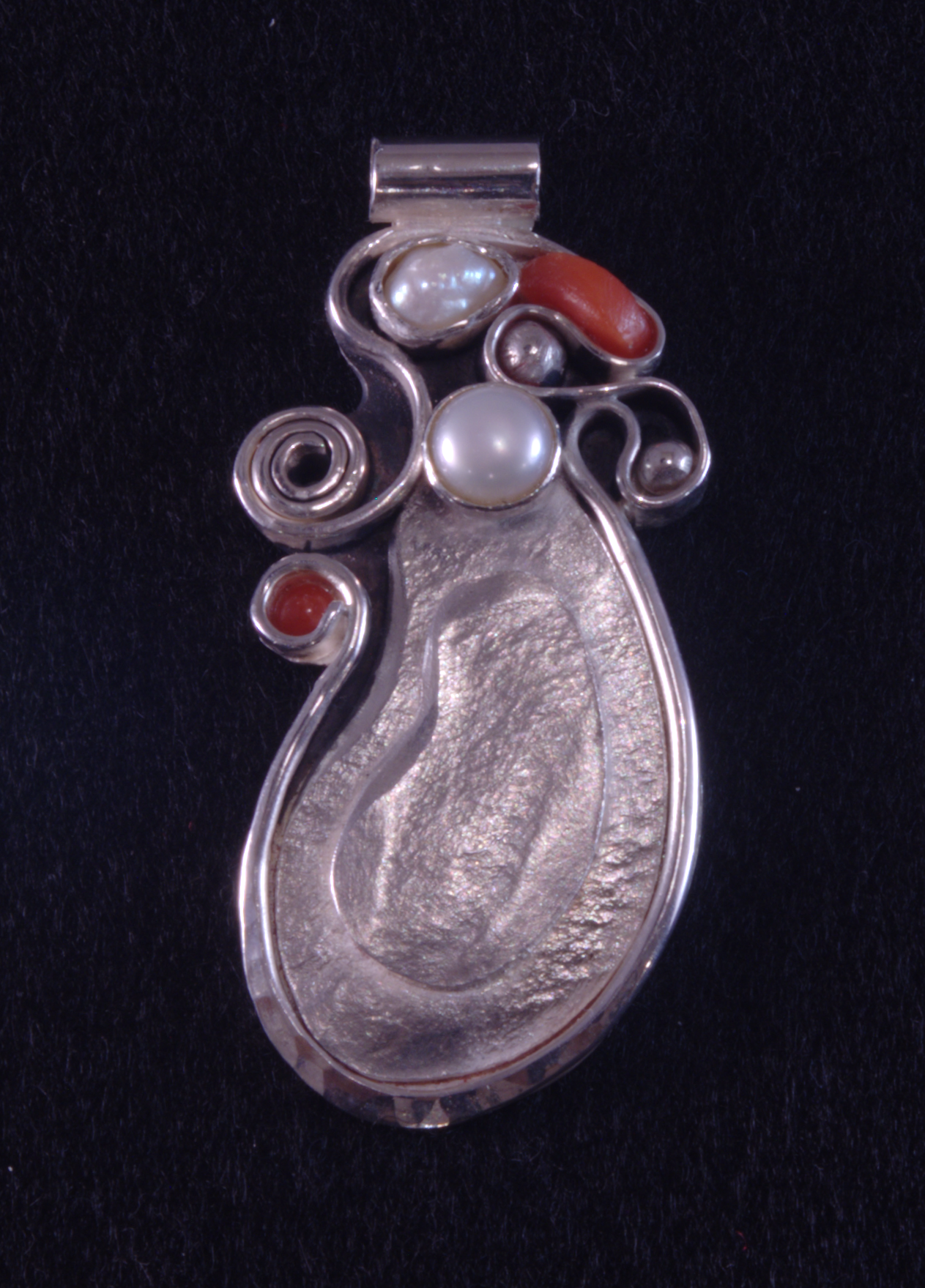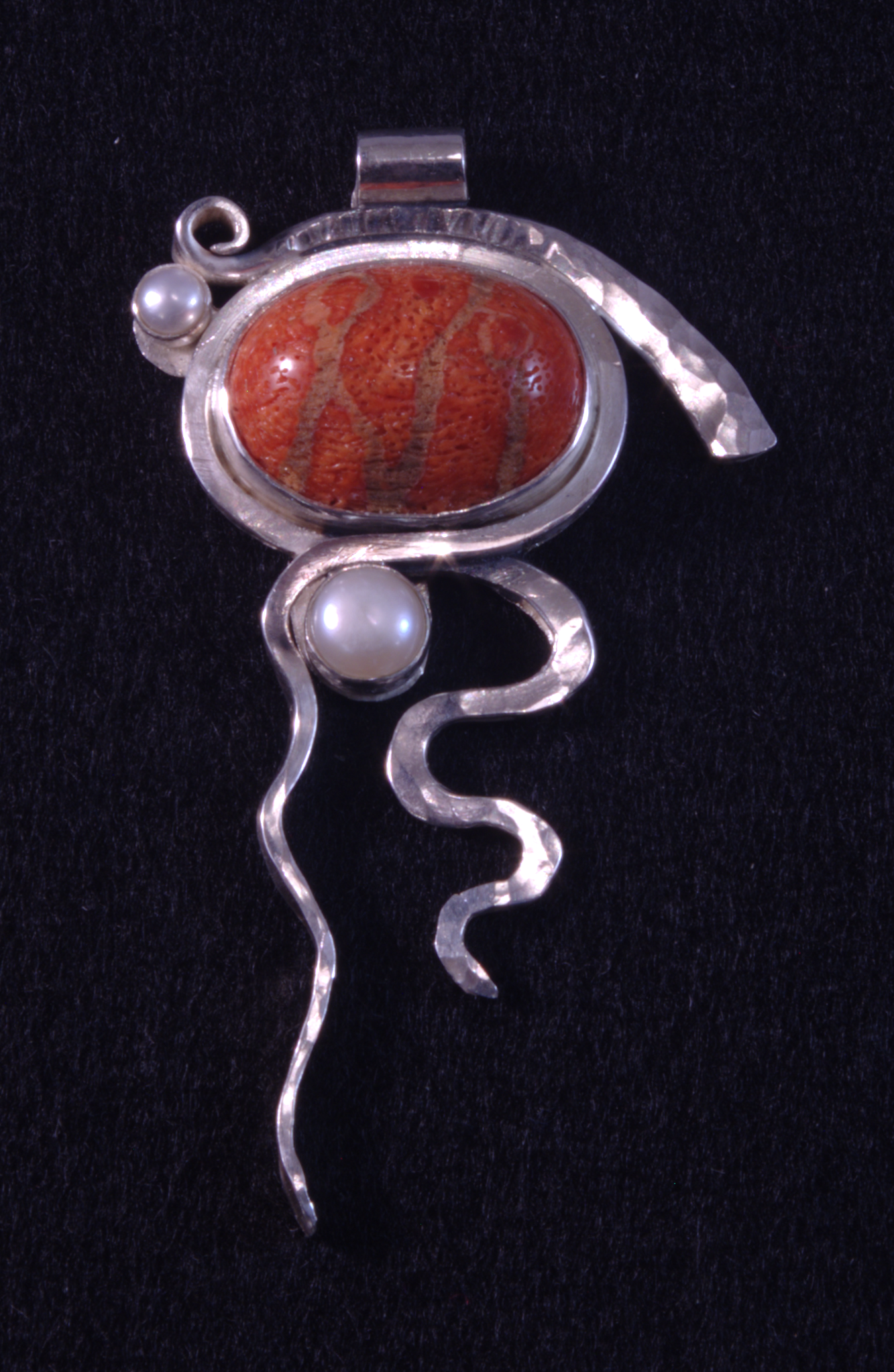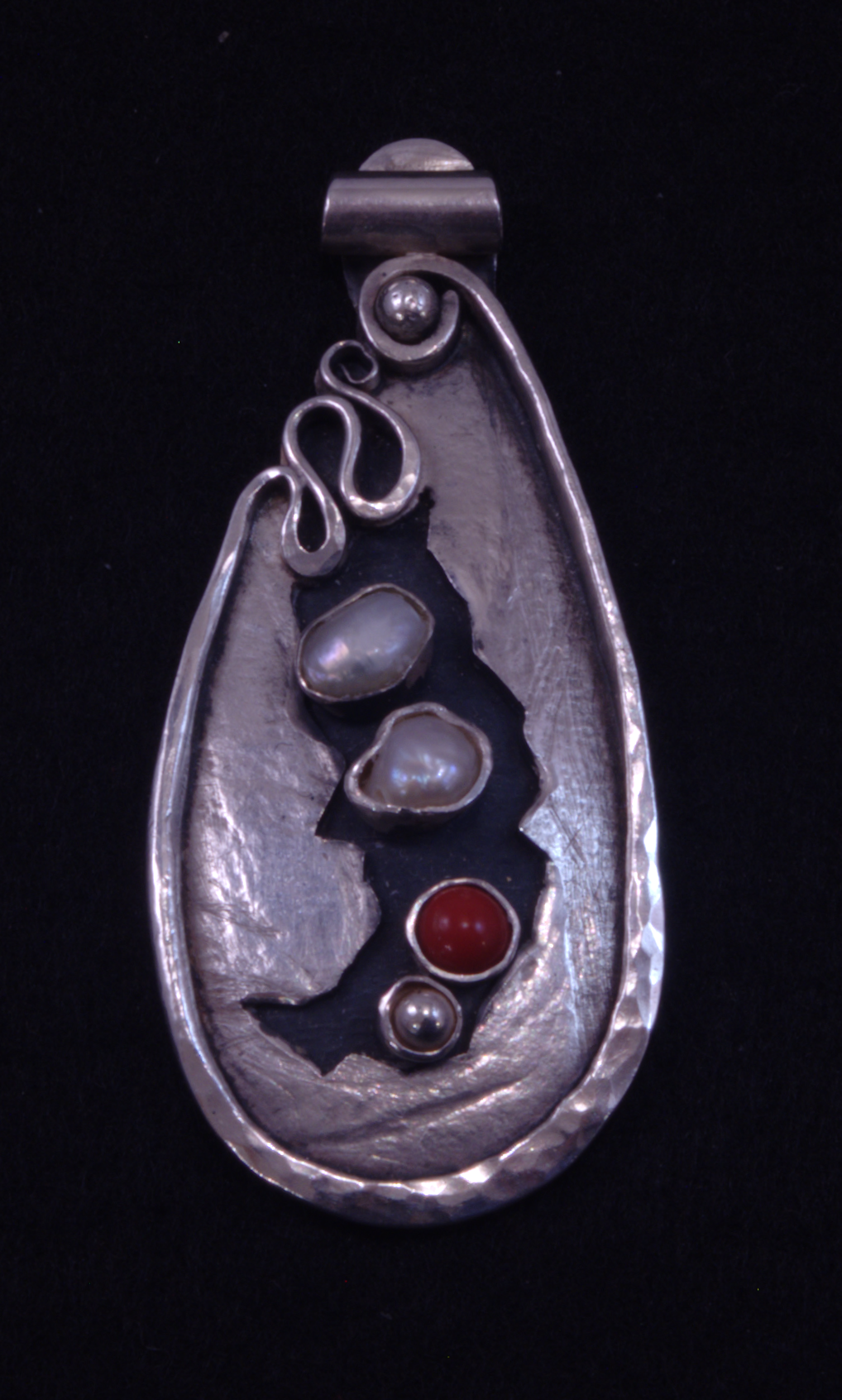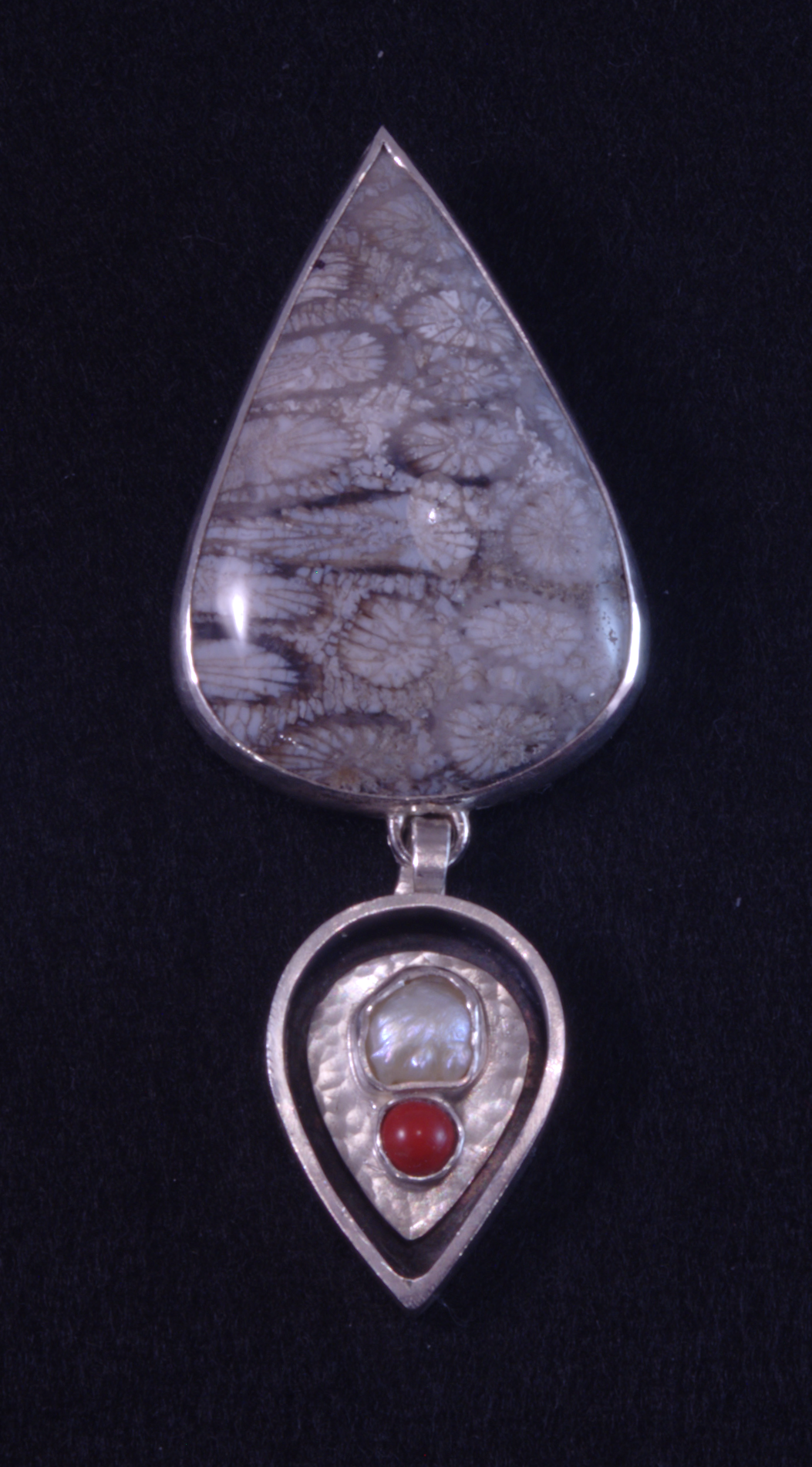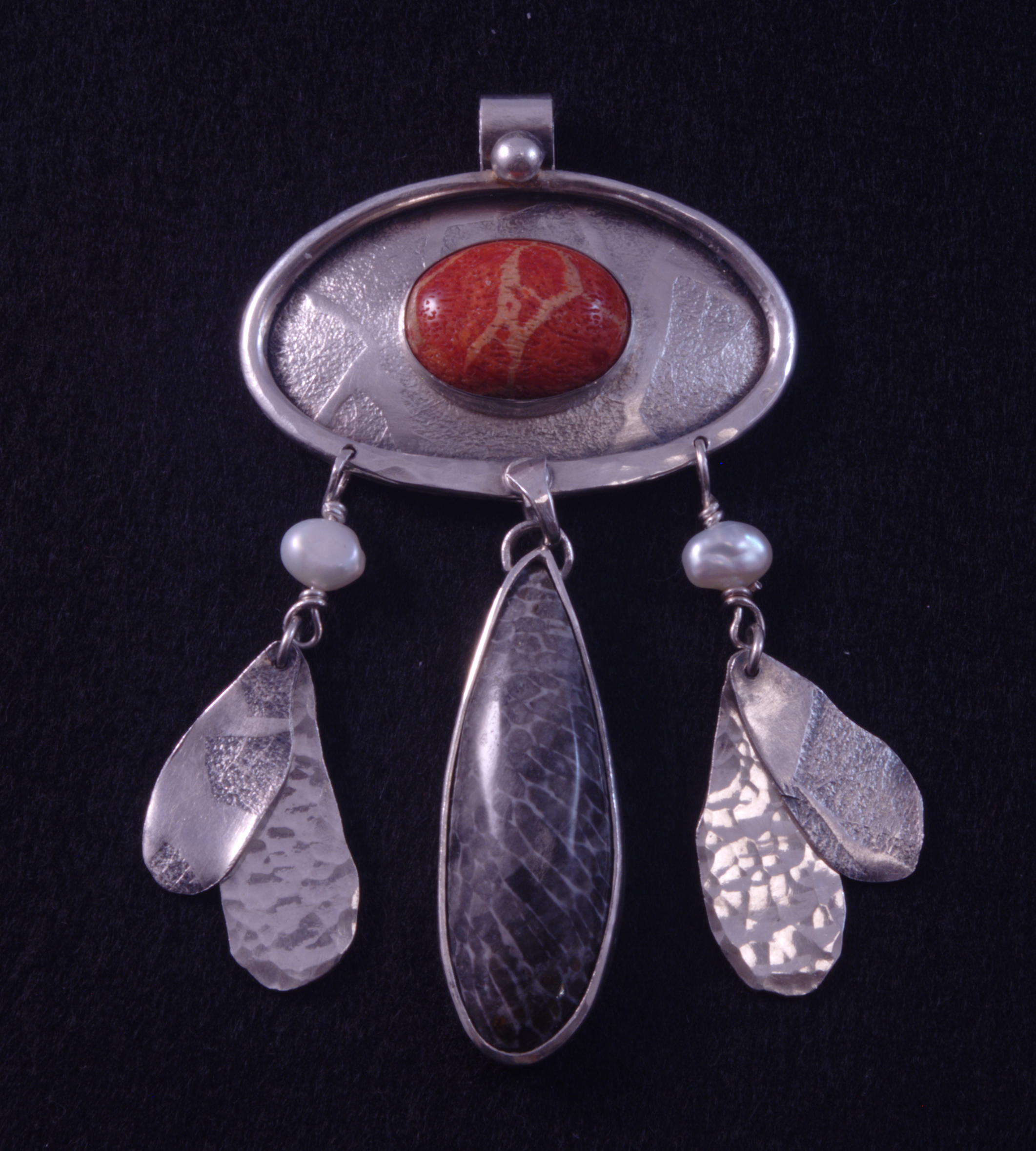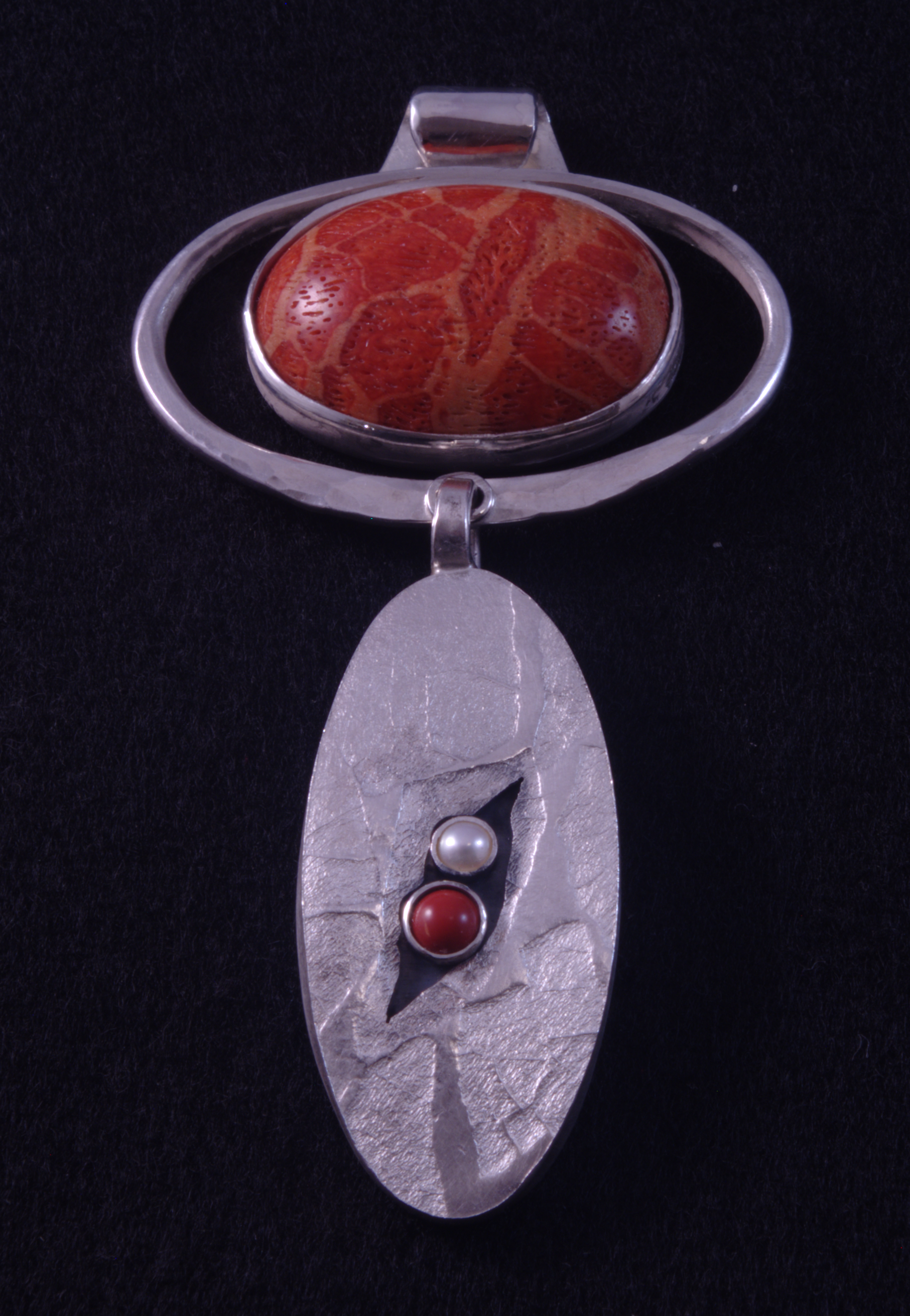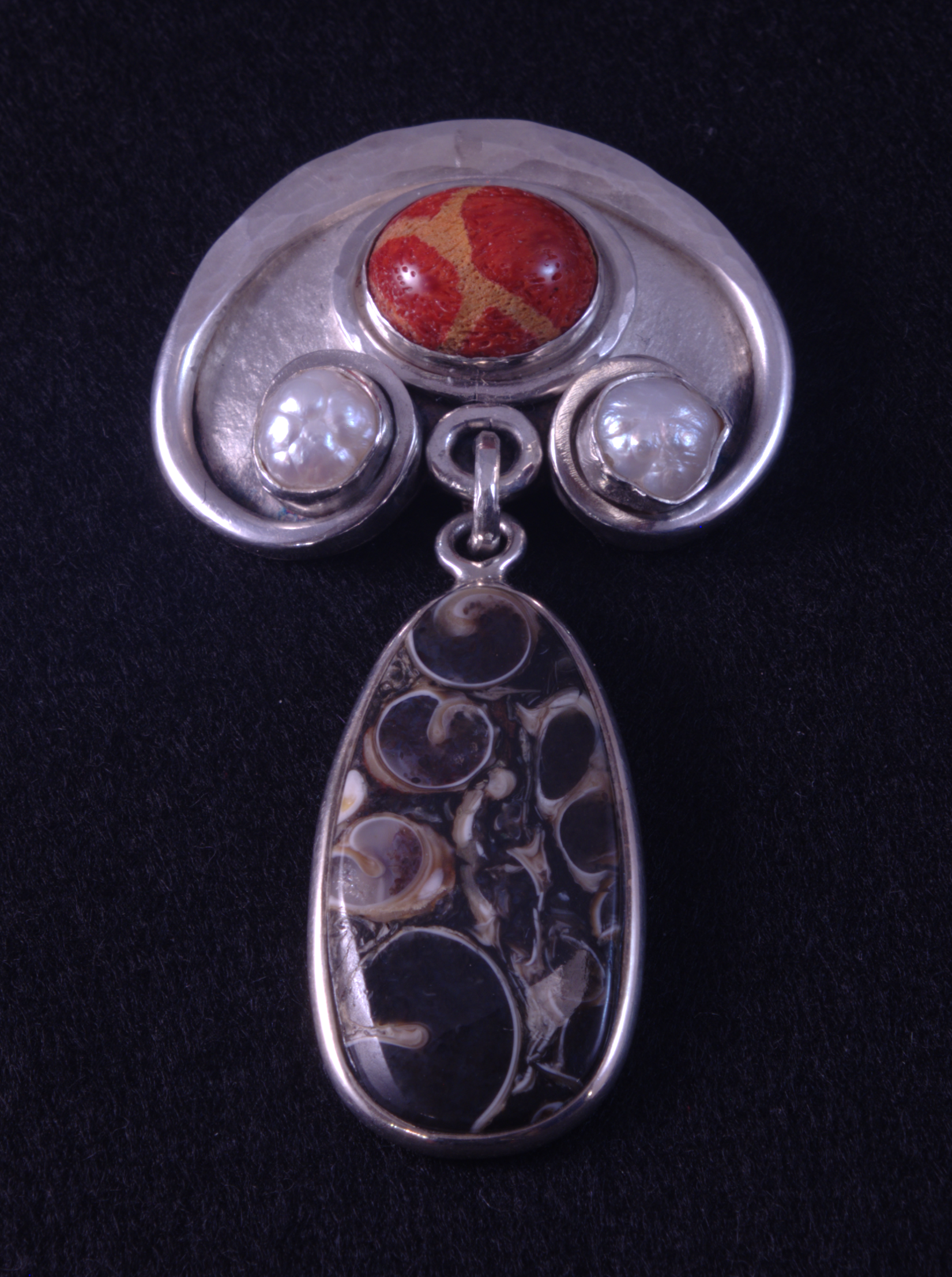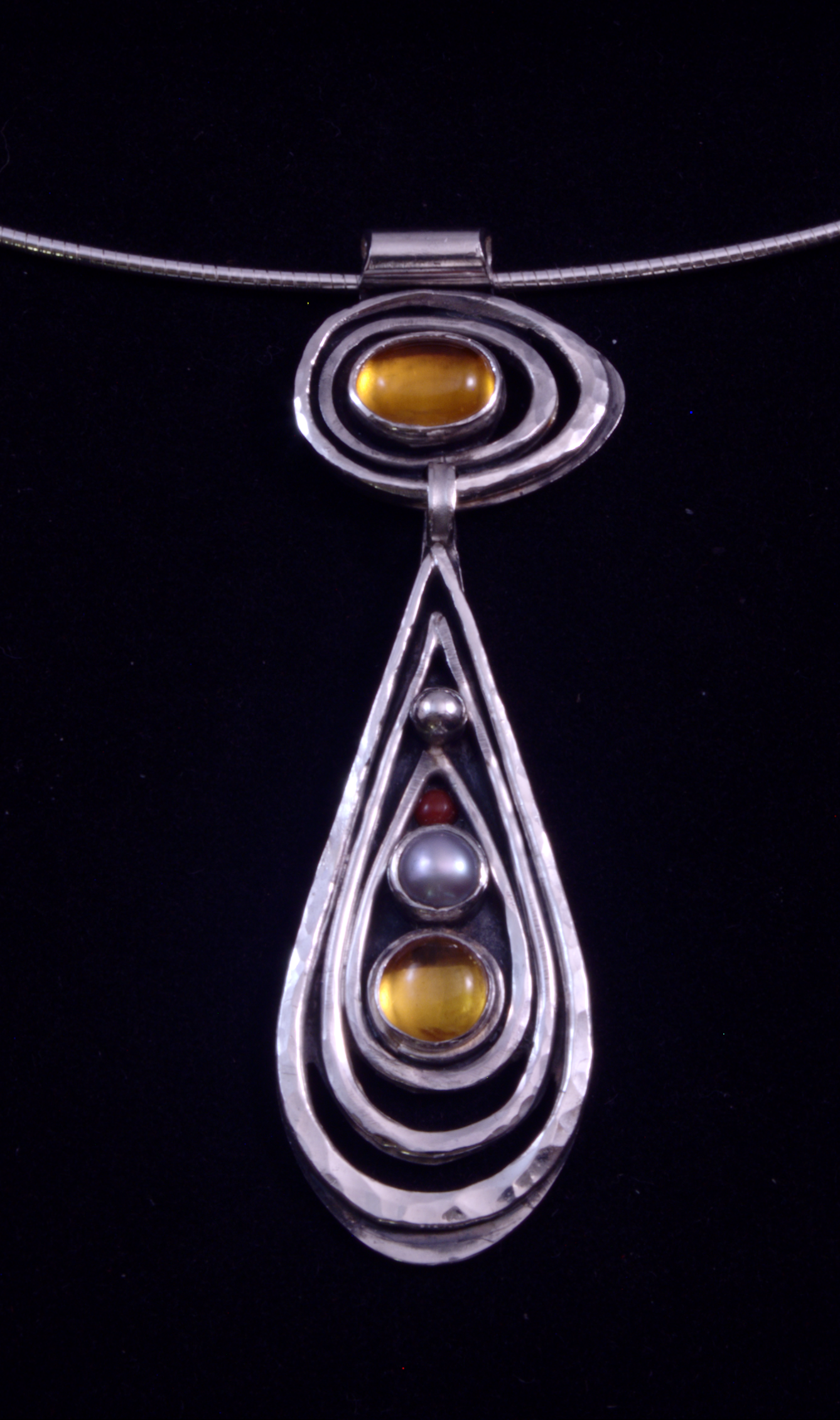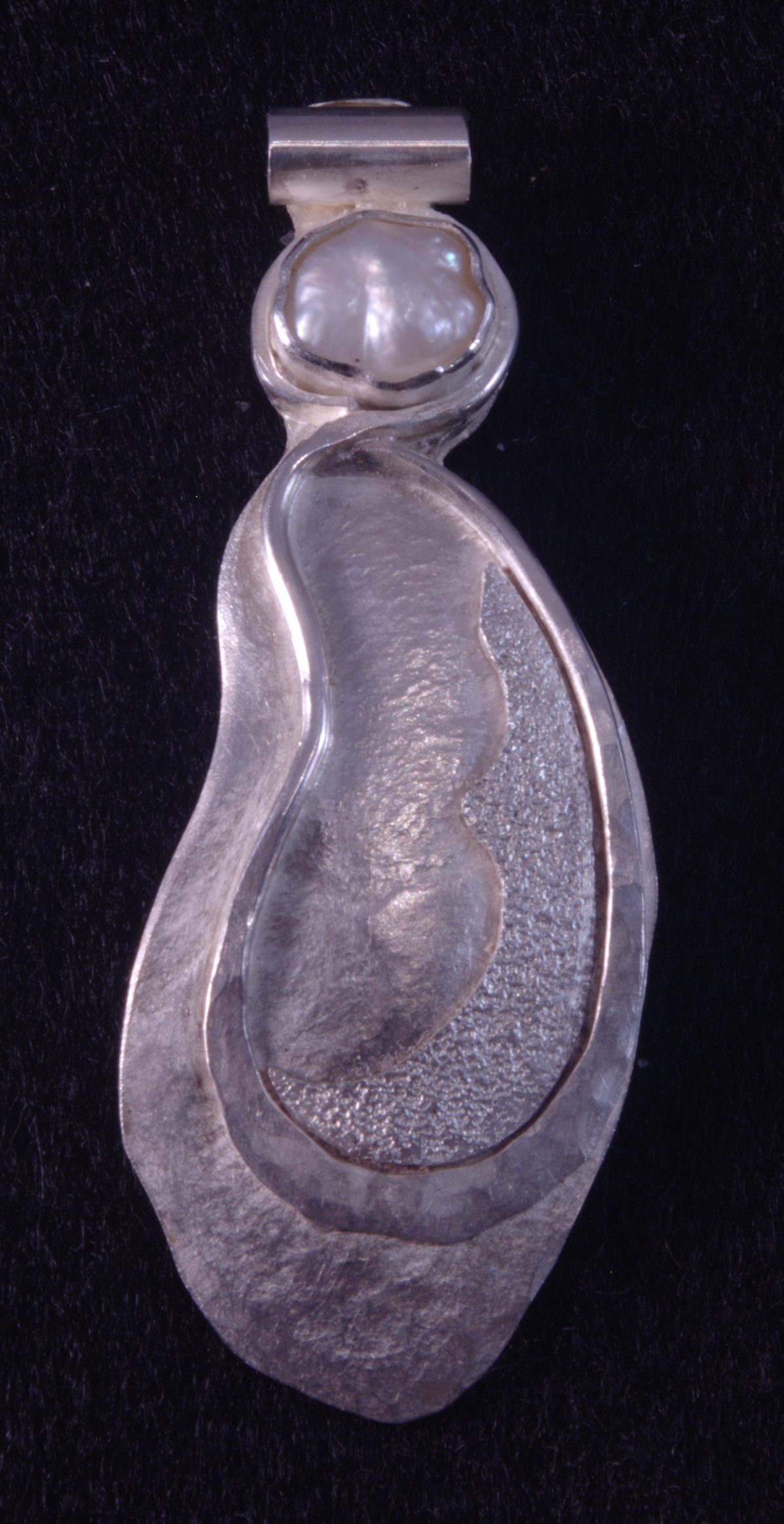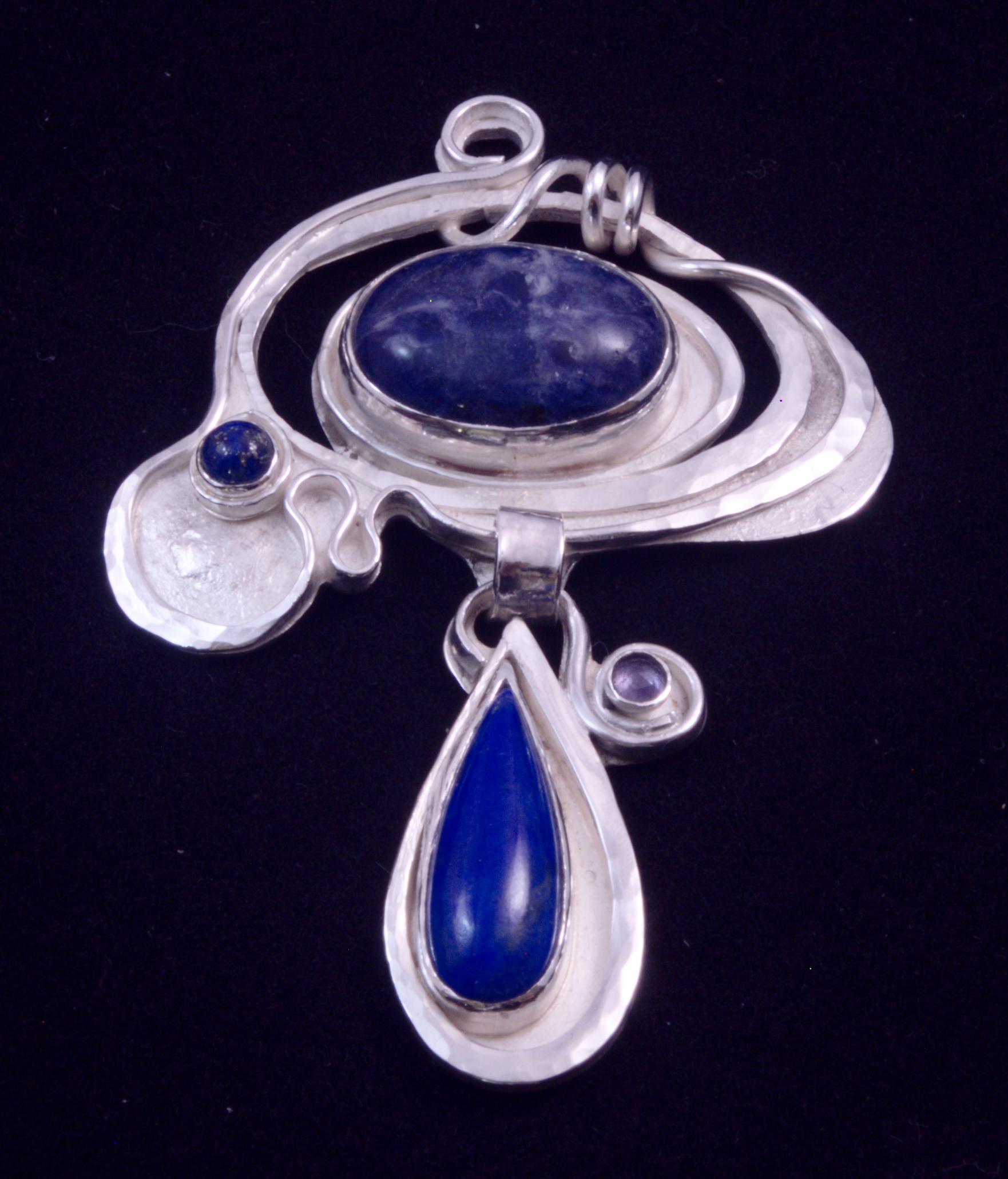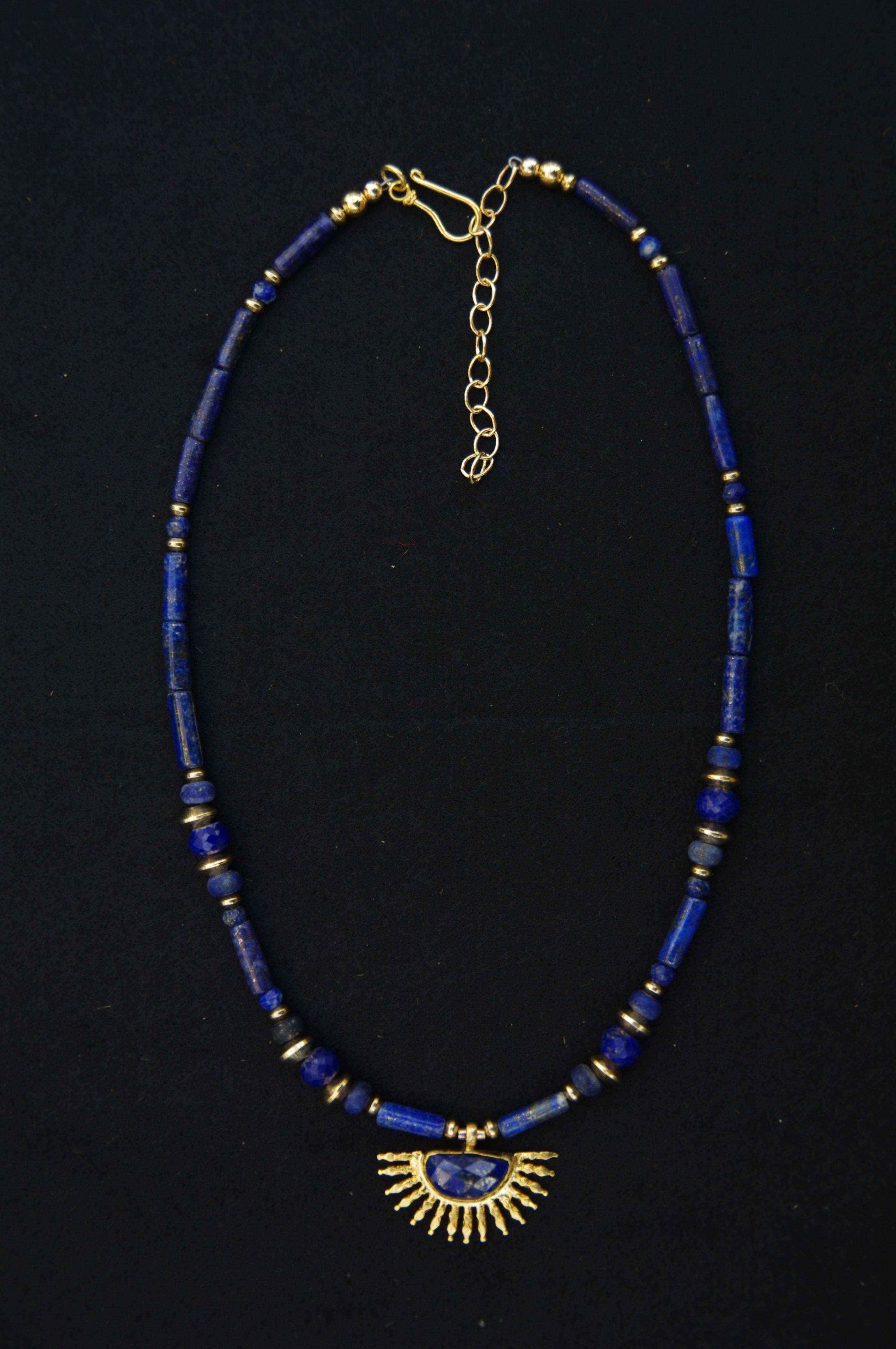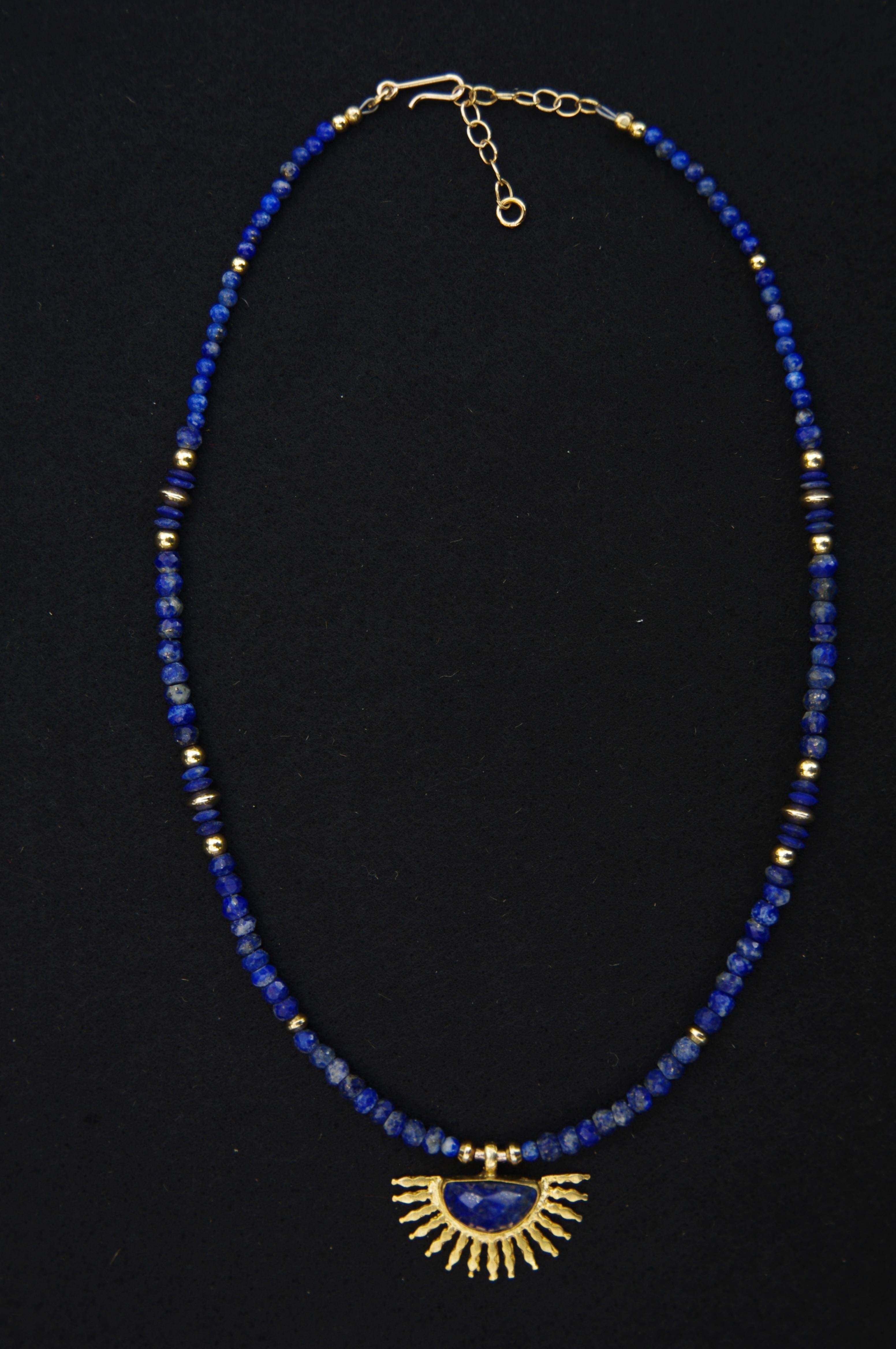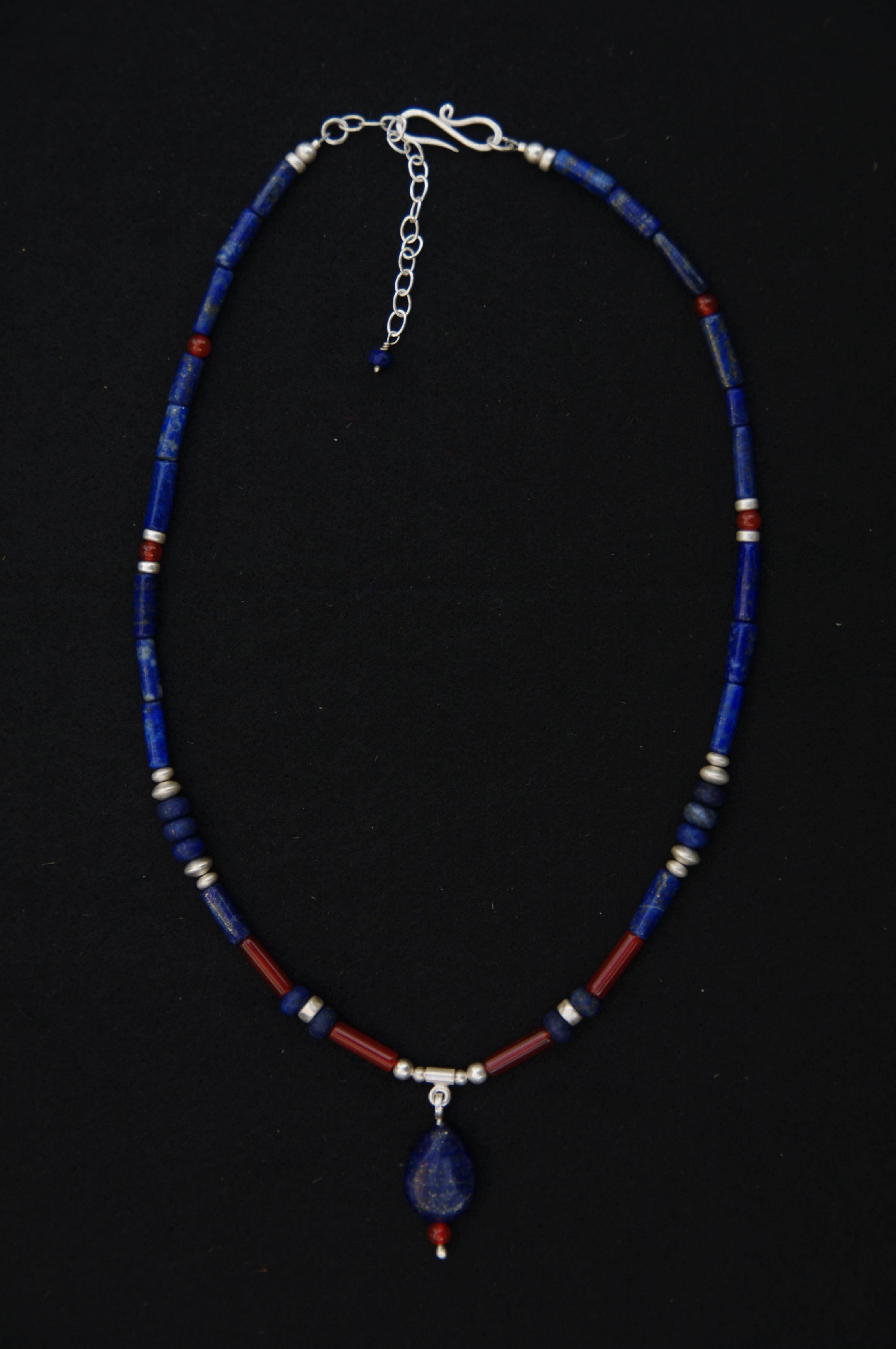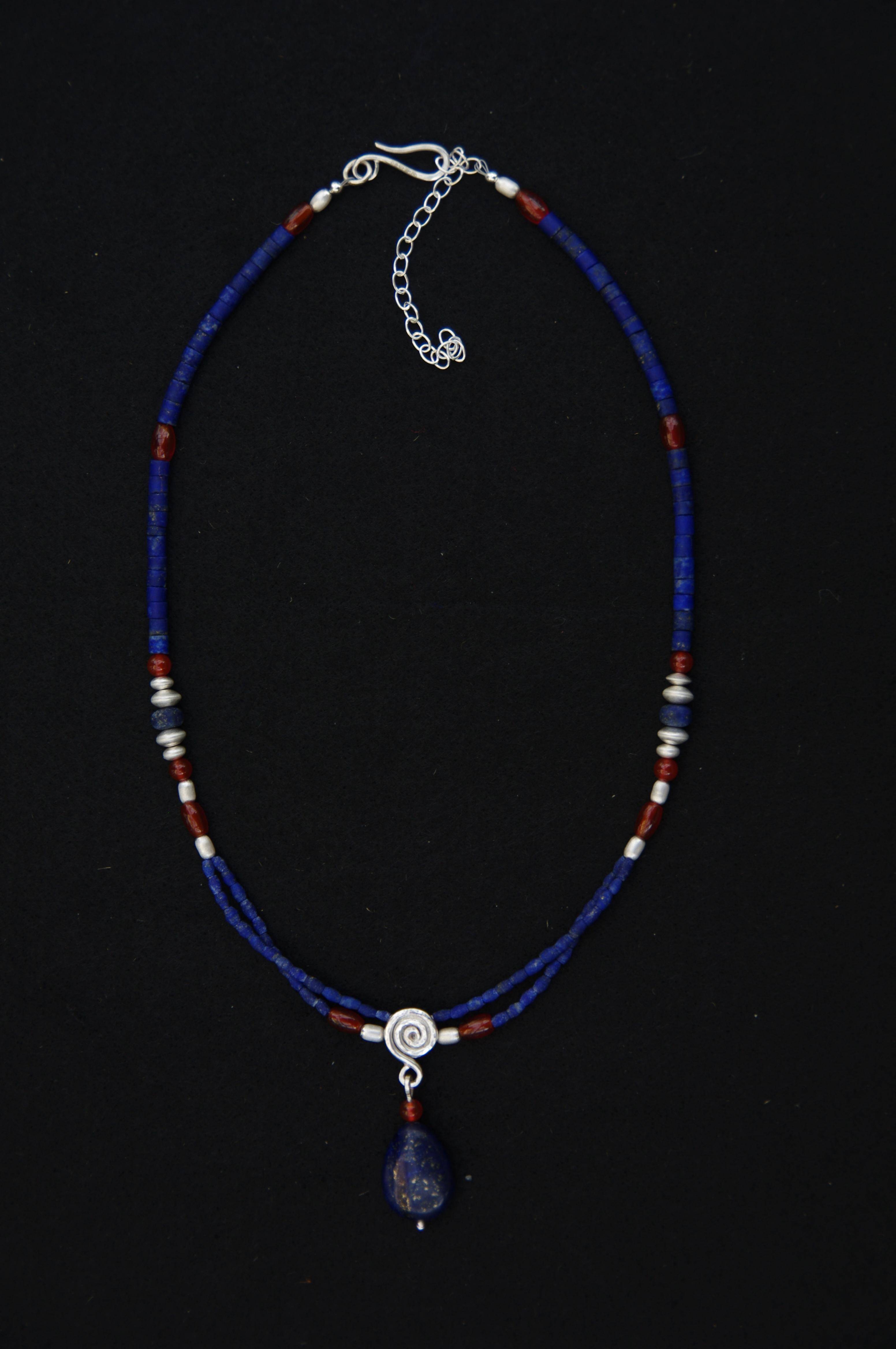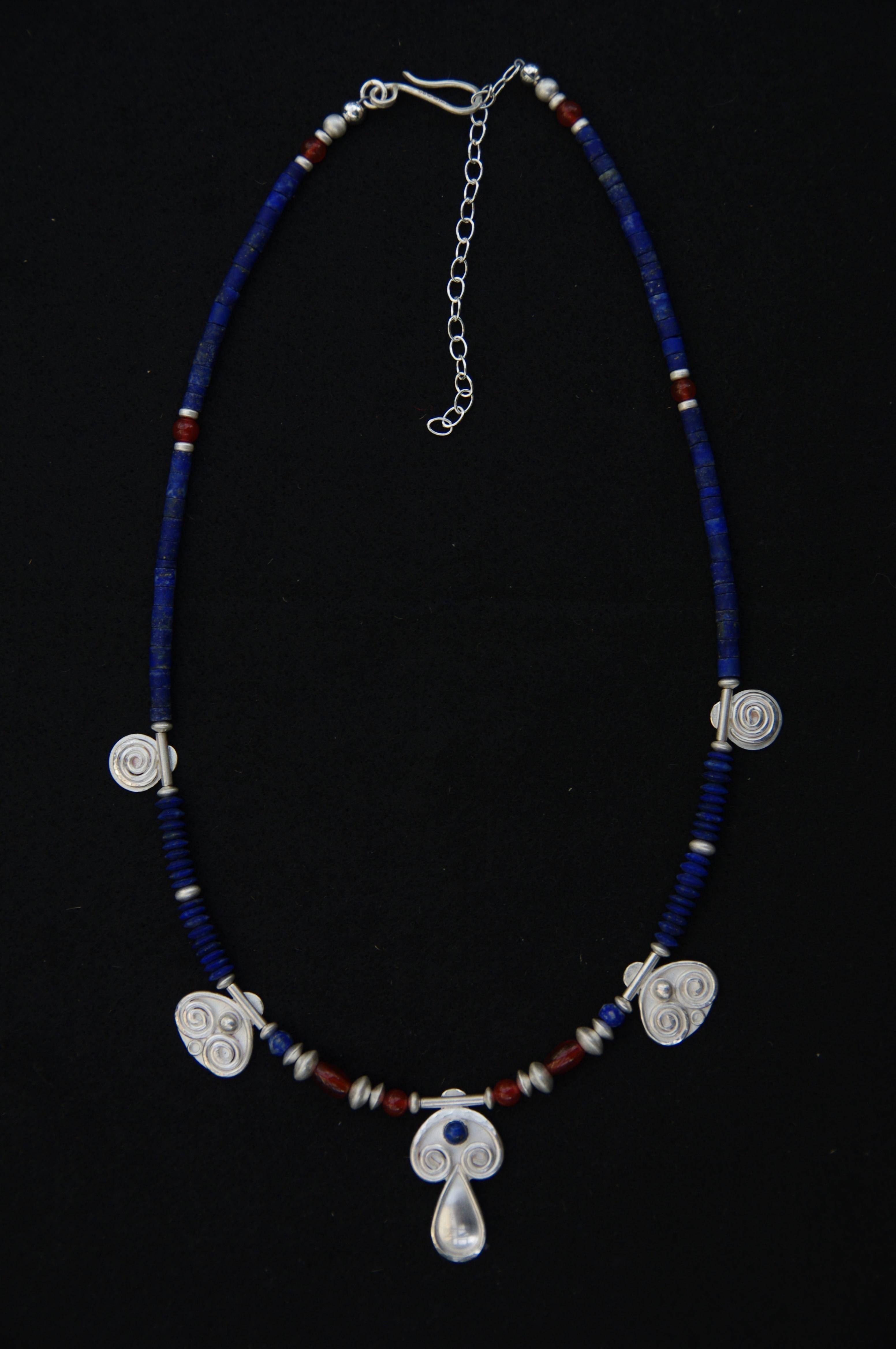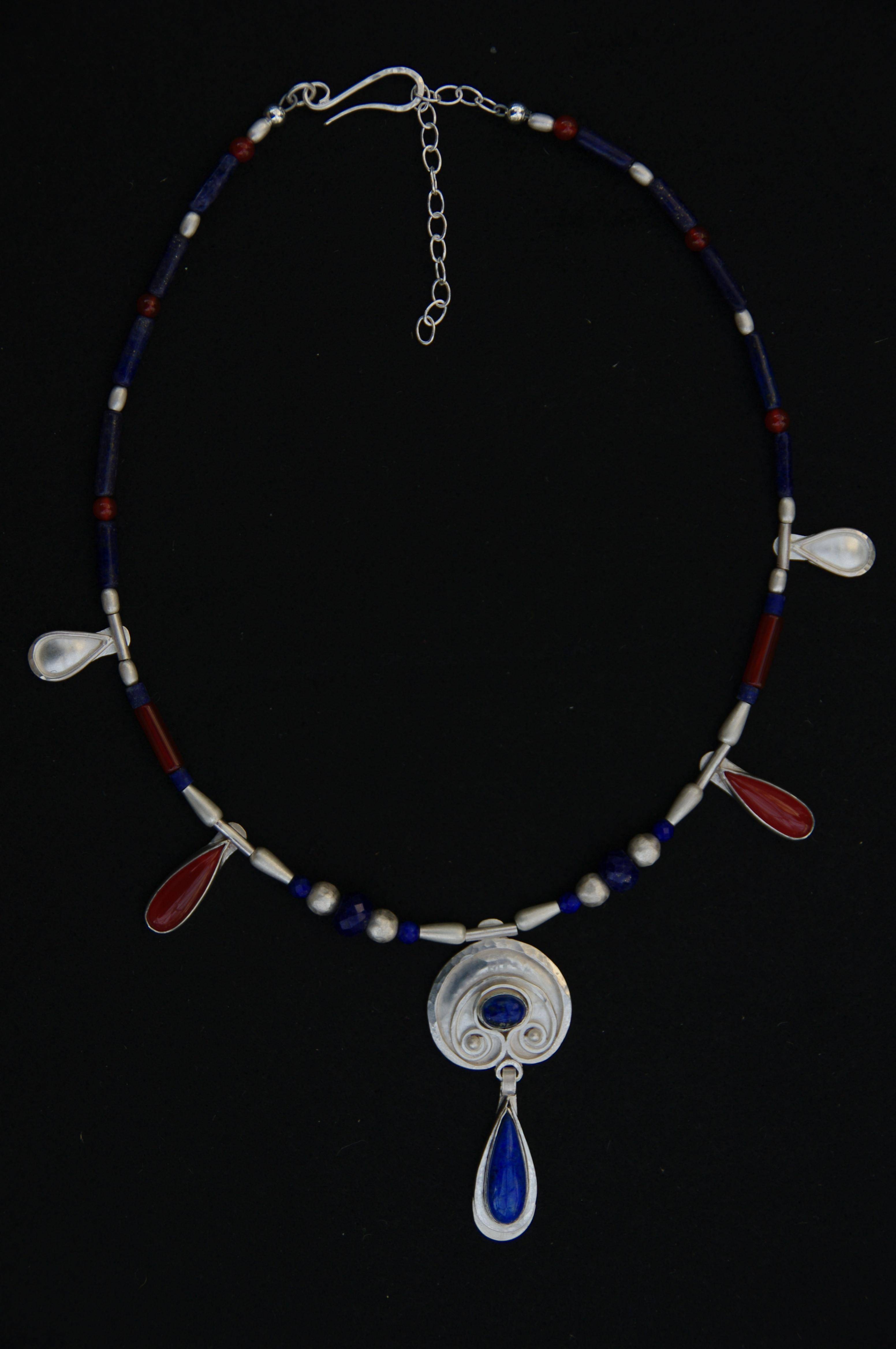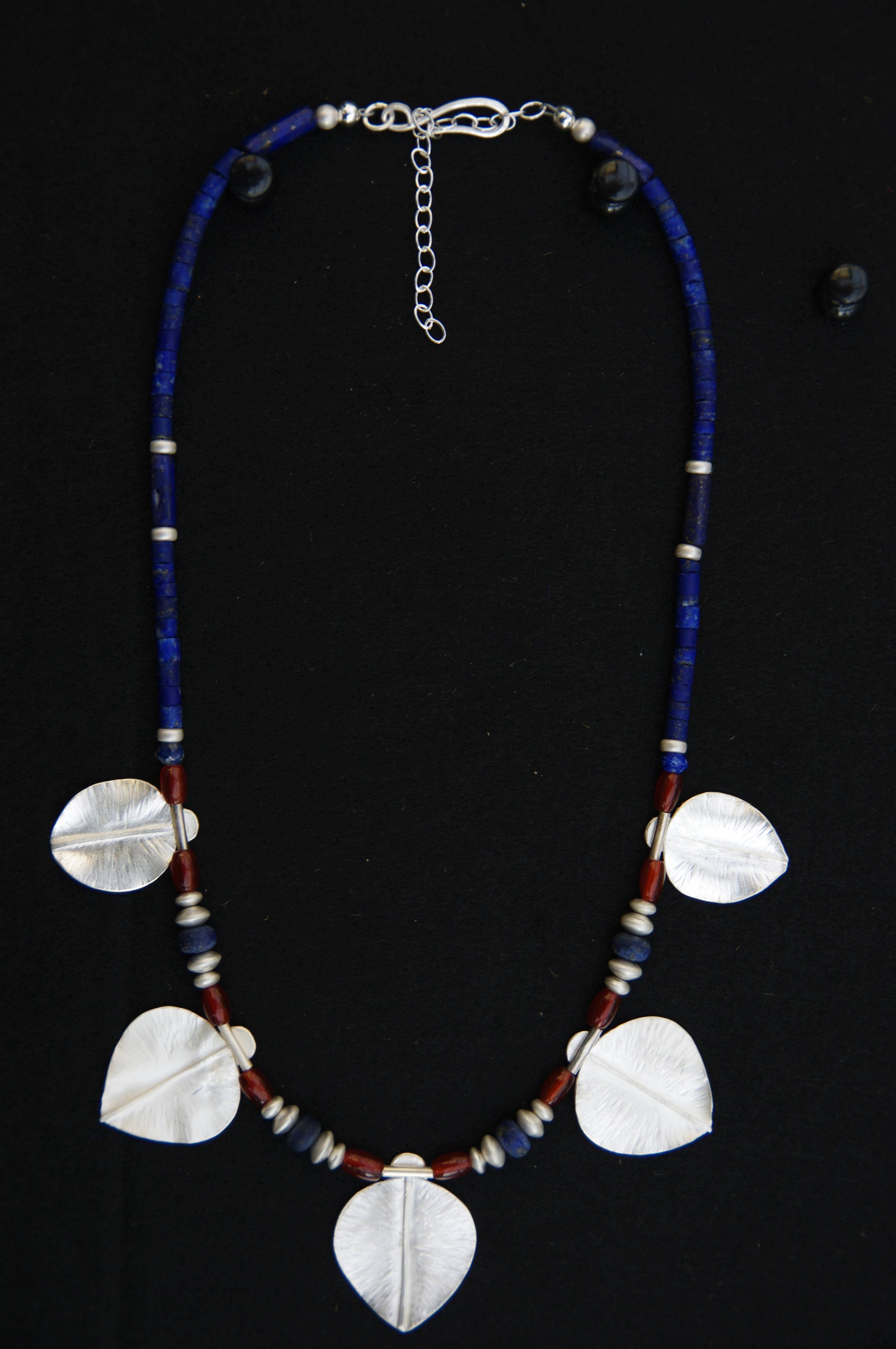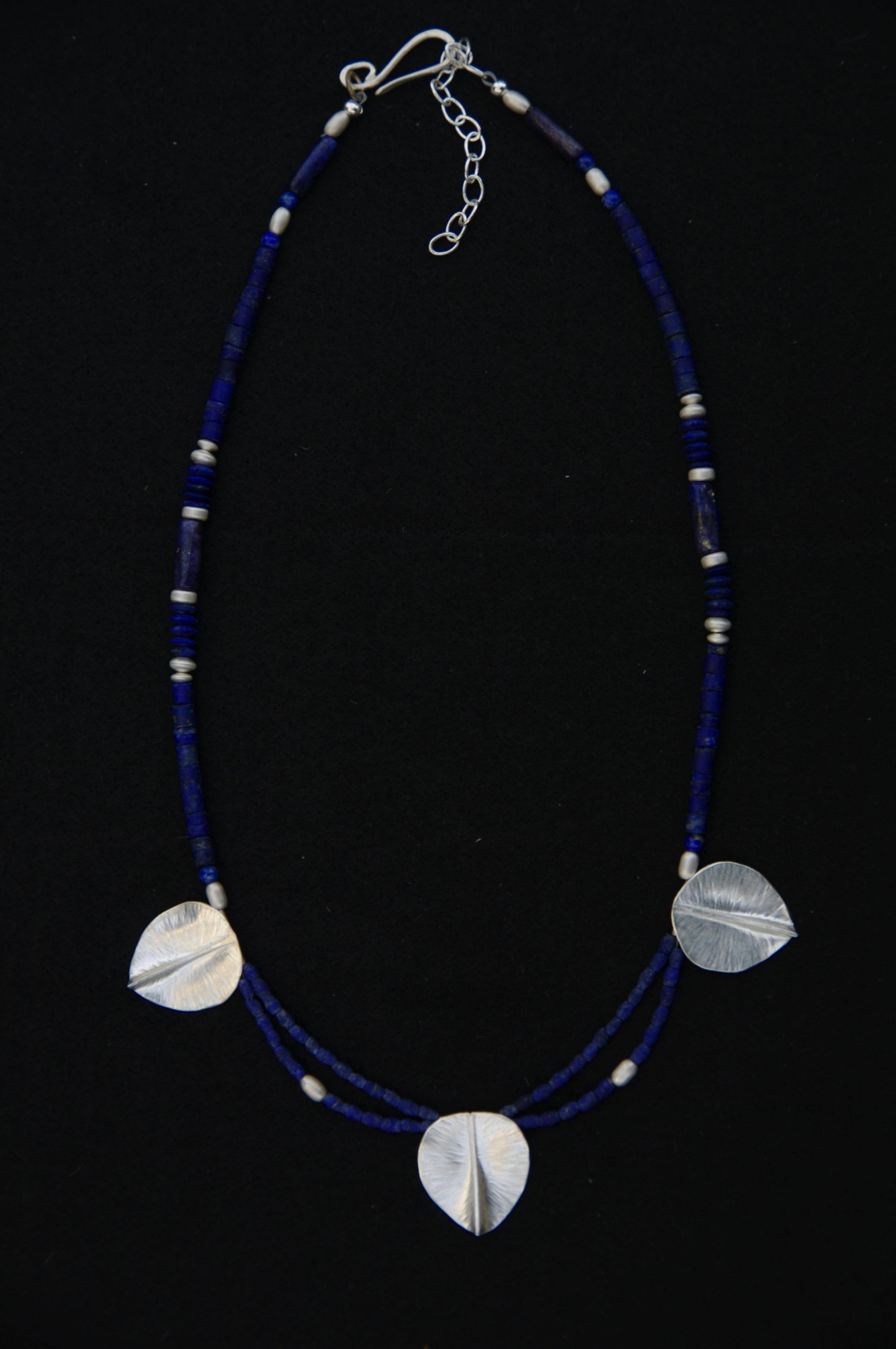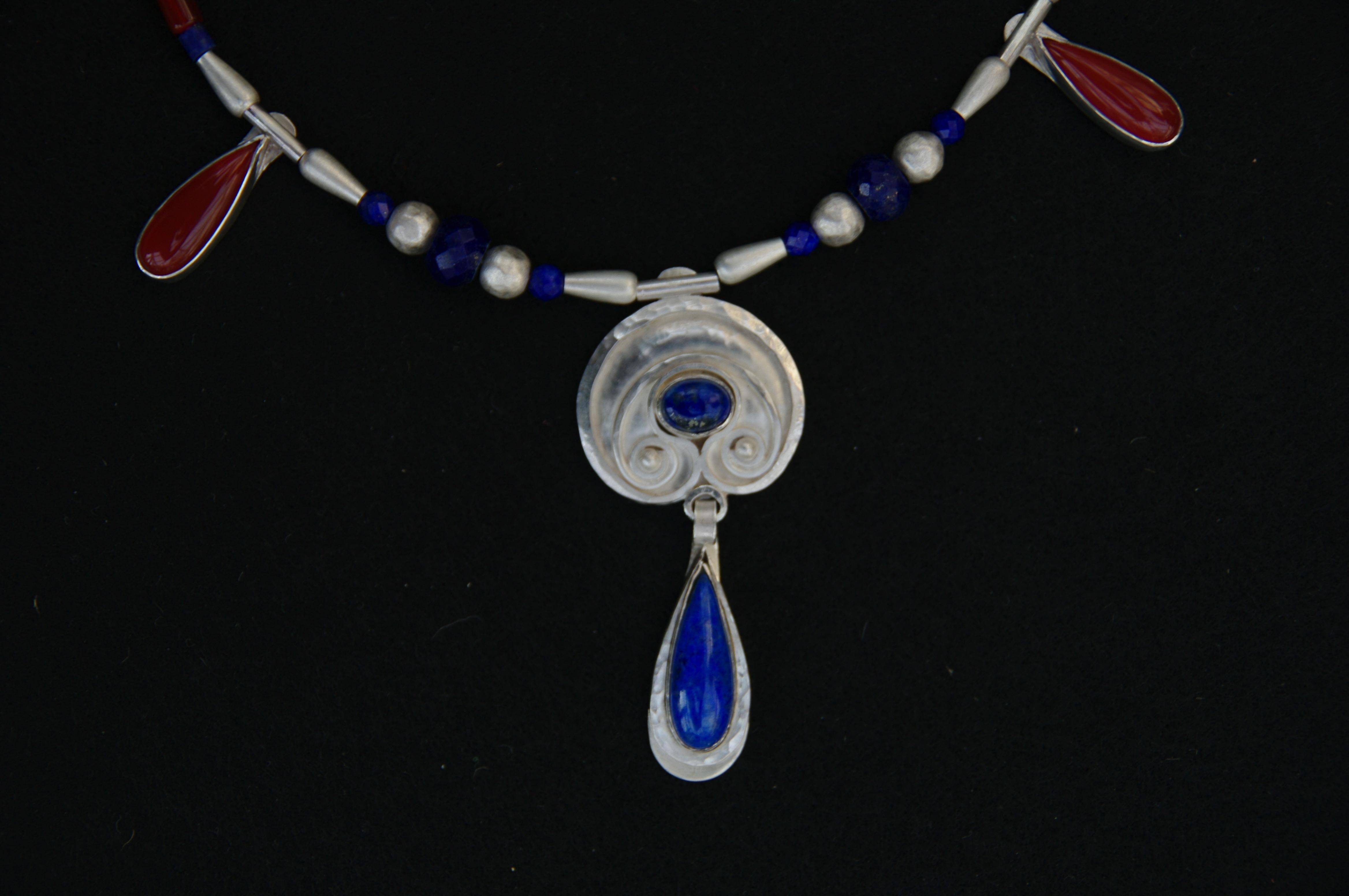 Browse: